Do you want to upgrade your property? Is it time to give your space a facelift? While some property owners have inspired ideas when it comes to design, they might not have the means or skills to put it all together and make it happen.
This is where the professionals come into play, but before you embark on the interior design journey, here are some frequently asked questions answered.
There are various benefits to hiring an interior designer, the main few being interior designers inherently have an eye for design, detail, and execution. You may have spent hours on mood boards, Ikea aisles, and decor sites; in theory, you should be able to execute your plan, but in reality, things aren't as easy as they seem. Foresee budget constraints, DIY damage, and even spacing problems.
Hiring an interior designer can help you take your project from a Pinterest board to real life.
They are professionally trained to design specialists to ensure your space is cohesive and functional. These interior pros also have access to business networks and vendors that a layperson like us wouldn't.
2 Typically, how long does it take to complete a project? 
Although this is a fairly common question, there is no correct answer. Usually, before work begins, the interior designer will provide you with a timeline and a projected completion date. Once the project begins, the interior designer will be in constant communication with you to keep you updated on the progress of your project.
However, some factors contribute to projects taking longer than the stipulated time, for instance, government approvals, poor weather conditions, and labour challenges to name a few. This is why it is vital for both the interior designer and property owner to communicate with each other effectively.
A good design begins with picking a theme or style, but deciding on one can be tedious. If you're unsure about a theme, consider these tips from our professionals.
Tip 1: Create a Pinterest board and pin as many home interior pictures that spark your interest. Then study your board, notice a style or theme that makes a frequent appearance? That would probably be the style you most prefer.
Tip 2: Look at your wardrobe, and pay attention to the colours, style, and textures. Your outfits reflect your personality, so what better way to inject your style into your home than by taking inspiration from your wardrobe.
Tip 3: Consider your daily routine and lifestyle. Think about rooms, appliances, and must-haves, then style your home and layout accordingly.
Tip 4: Take inventory of your current residence. Walk through your space and take notes of which decor pieces or furniture your love and those you don't. Review the list to have a better idea of the style and design you prefer.
4 What happens if I don't like the ideas and designs presented to me?
Your designer would like to understand more about you! Do not feel obligated to like ideas or designs presented to you. We encourage you to voice your opinion and feedback to the interior designers.
Communicating your expectations is important so that they can understand you better and make your dreams come true.
5 Can I afford interior design help? Do I need a big budget?
A common myth about interior design is that it is a costly service catered to the higher income bracket. Still, truth be told, hiring an interior designer can actually save you money! Interior designers have access to discounts from multiple businesses and contacts for custom services that you can utilize to achieve your dream space. By hiring a professional, you can avoid costly mistakes and purchases while also having peace of mind as you sit back and let the interior designer take your home from an idea into reality.
It's important to note that your budget dictates your project. Hence, once you set a budget and consult with an interior designer, they can inform you if your project is feasible within the stipulated budget and will work towards ensuring they stay within budget. Interior designers will understand your budgetary constraints before planning your home and will assist with conjuring smart design variations within your budget.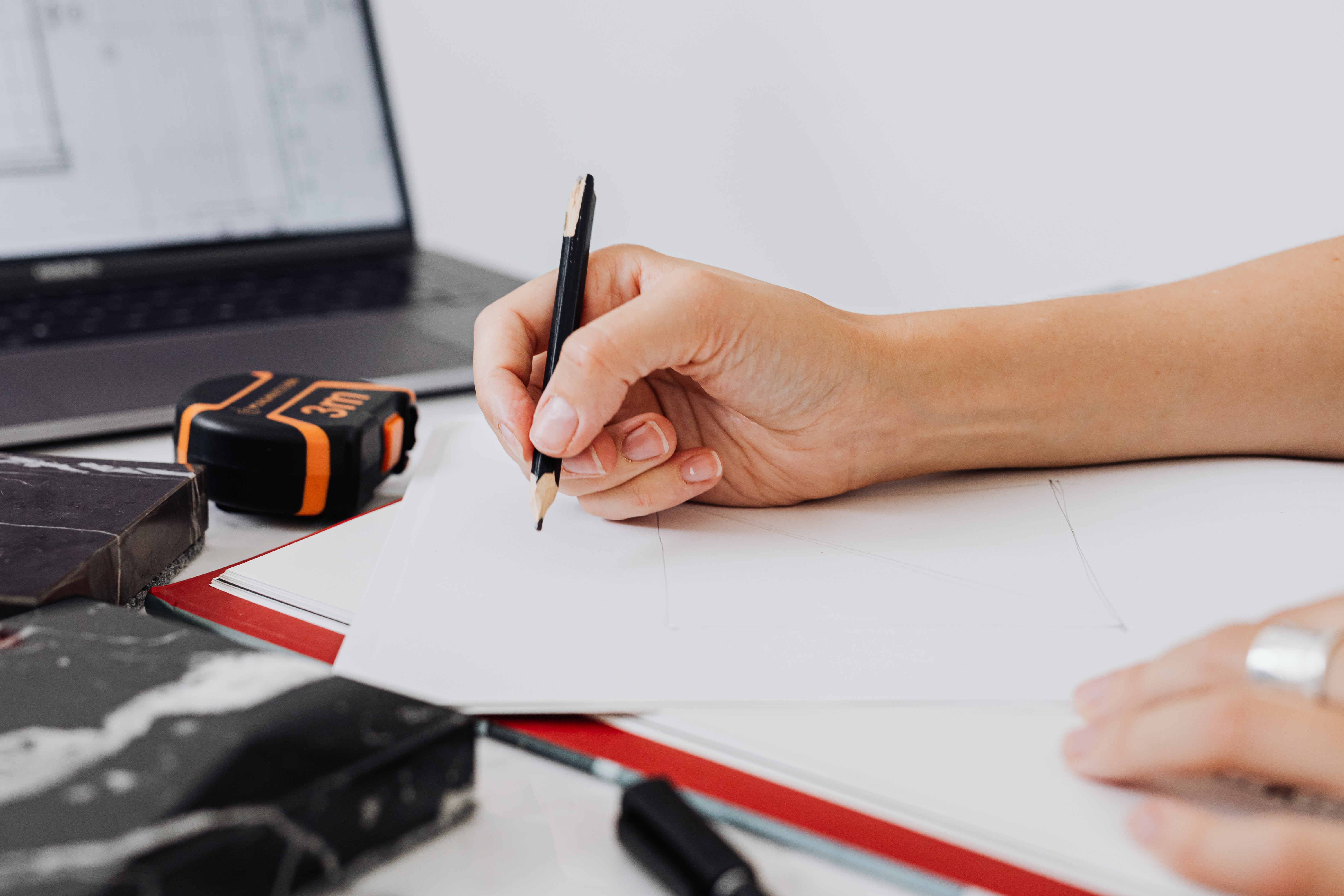 6 Can I engage with an interior designer for design only?
Yes, you can. For the most part, interior designers are happy to help you design your space for a fee, of course. The design fees will be charged according to your requirements, specifications, and design complexity.
However, we encourage you to hire an interior designer who can assist you with your entire project, from design to construction and furnishing, as they can execute their designs better while having a keen eye for solving problems that may arise.
7 How can I ensure that my payments are secure and my project will be completed?
Atap Pay, is a well-secured and insured escrow service by Atap.co; introduced to prevent misappropriation of funds and to ensure projects are completed. Atap.co acts as a third-party escrow service between the owner of a property and its respective interior designer to facilitate payment. Before any funds are exchanged, both parties agree to a mutual escrow and contract-drafting service, certifying that all home improvement requirements are met according to the contract's mutually agreed-upon milestones.
Read more about Atap Pay here.