Redecorating your home can be a daunting task. There are so many elements to consider from the interior style, textures, textiles, and above all – design practicality.
And then there's the painting process which can be worrisome for some. Factors like quality of the paint, its ease of application, odour, durability and if it's eco-friendly would play on their minds. That's where KCC Paint comes into play, specifically their product, the KCC AURORA Prestige. It is one of their premium products which is a water-based Special Effects Paint.
The finishes you can opt for range from pearlescent mixes of white, blue, pink and green or a gold and antique gold finish. It is formulated to give a luxurious metallic or lustrous pearlescent effect glaze finish, which in return gives you a one-of-a-kind design pattern. The word "pearl" refers to the sheen of the paint which reflects light.
You don't need a set of new furniture and decor to revamp your home, instead, it can be done with a flick of a wrist. They say bold is gold, so add character to your living room or dining area with the antique gold or gold KCC AURORA Prestige option for a glamorous look. For an extra touch of glam, choose the shimmery metallic finish.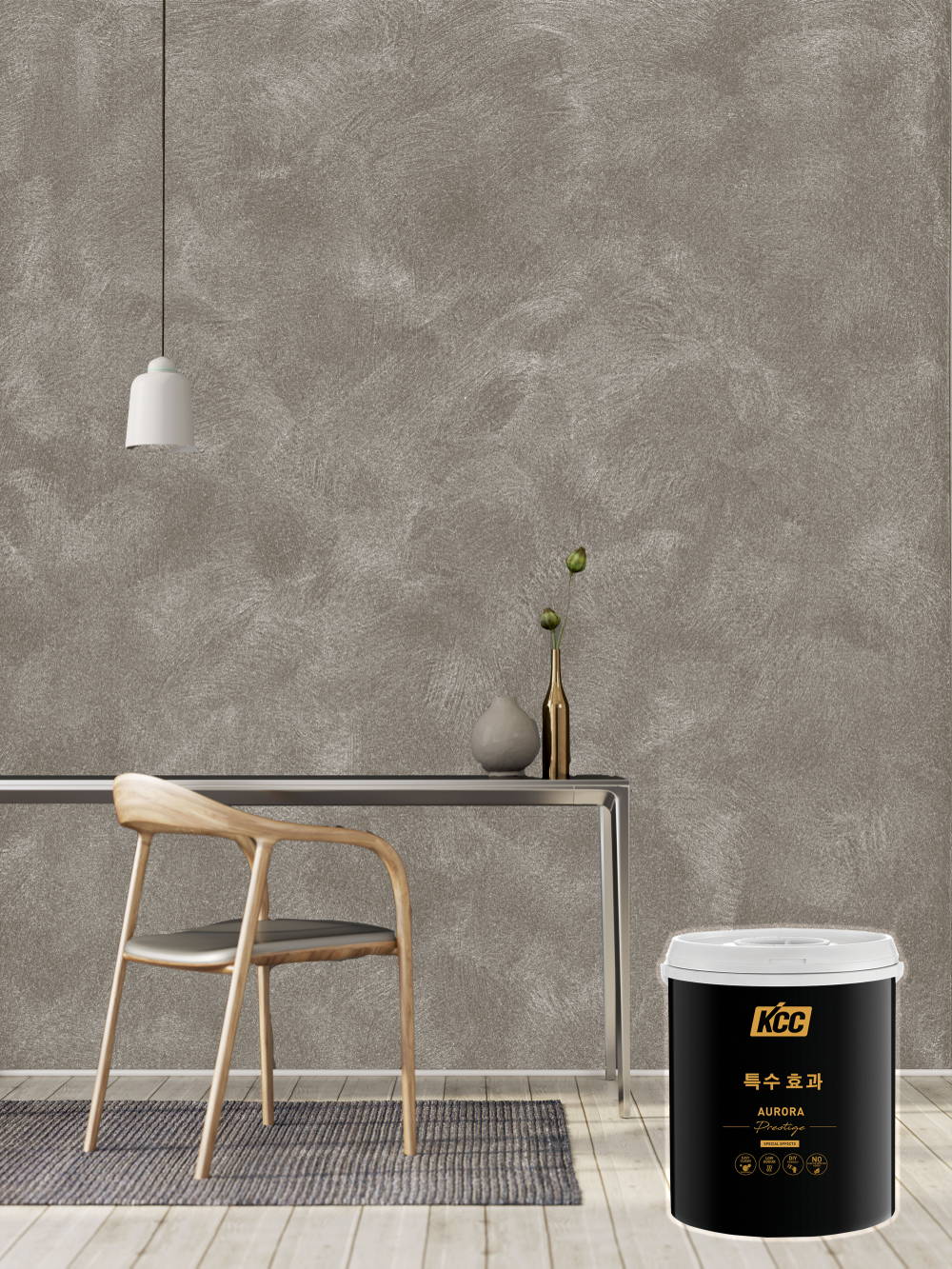 For a luminescent effect in your home, glass and lighting can help make your home look spacious and brighter. Full-length mirrors, floor to ceiling glass panelled windows and hanging light fixtures will do the trick. Another way is by adding the AURORA Prestige pearlescent finish within the space. It's often used in living spaces like bedrooms, kitchens as well as your main halls.
The KCC AURORA Prestige has more than just styling benefits. Here are some features you will love;
A prime example of the benefits of the product is that the KCC AURORA Prestige is specially formulated to be washable and smooth. Which means no more worrying about pesky scribbles or scuff marks left behind by toddlers and furniture. The next time it happens, you can easily wash it off with water.
Eco-Friendly & Toxins Free
Believe it or not but air pollution can even happen from within your home. Volatile organic compounds or VOC for short, are partially responsible for that new paint smells and emits gasses that are unhealthy for people and the environment. The KCC AURORA Prestige combats this by being free from formaldehyde, APEO, lead and mercury. The KCC AURORA Prestige paint finish is also known to emit less odour and performs well in terms of coverage and covers up flaws on walls.
Yes, you heard us right! All it takes are 3 simple steps to achieve this one of a kind look for your home. Here's how.
What you will need: the KCC AURORA Prestige toolkit which consists of a sponge, stirrer and application guide, some rollers, and gloves.
Step 1 – Using a roller, apply a coat of KCC AURORA Primer and allow to dry.
Step 2 – Apply 2 coats of KCC AURORA Sheen with a roller, allowing the first layer to dry before applying the second coat.
Step 3 – Using the KCC AURORA Prestige sponge provided, apply a coat of KCC AURORA Prestige using random circular motions.
And voila! Your very own MASTERPIECE!
With its quick-drying formula, you won't have to wait for days until you can see the final results. Unlike most Special Effect Paints which can take up to 5 hours to reach a hard dry, the KCC AURORA Prestige only takes between 2 to 3 hours and a touch dry of only 30 minutes.
The AURORA Prestige seems to be an all-rounder paint finish that will instantly upgrade your space.
Written by Melanie Abraham