Kashfi Emir believes that intelligent design brings out the best in every space. It entails deliberate choices coupled with tenacity. As a designer and the proprietor of a local interior design firm, Studio Three, he creates projects meticulously with an appreciation for architecture, furniture, and soft furnishings enclosed within a space.
A project's colour palette, material selection, and finishes are all equally vital, expressing that each piece is critical to producing a unified, resolved, and creative appearance.
A trip down memory lane reveals that Kashfi Emir's first job in the industry was as a project designer for a construction company. He discovered his love for the field in college and working on his designs offered him a craft to do daily with a sense of pleasure and purpose. The design community and its possibilities subsequently opened his eyes.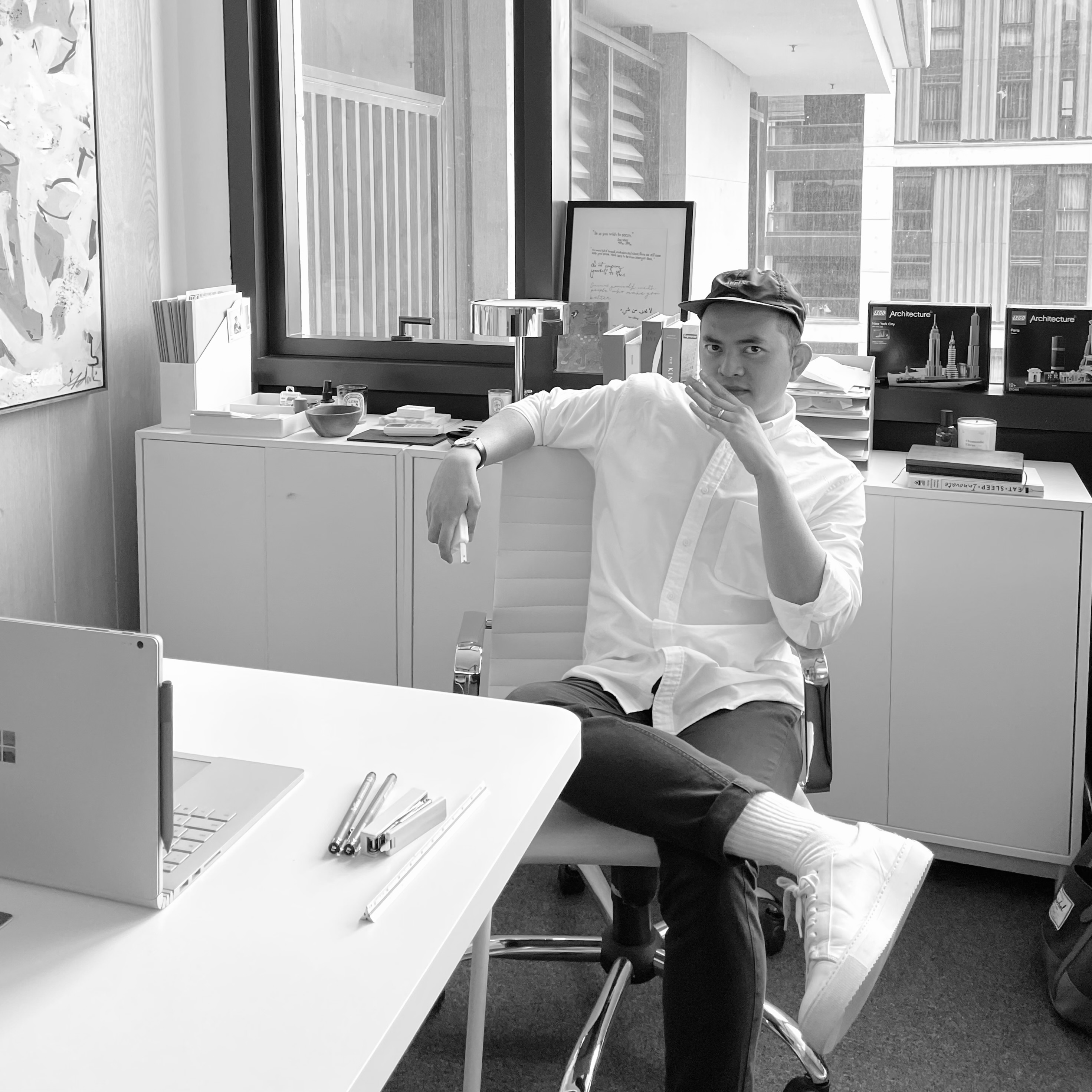 It only felt natural to pursue a profession as an interior designer upon sharing and connecting with other like-minded creatives. Having completed a bachelor's degree at an esteemed institute, this local designer is equipped with adequate skills and experiences profiling him with his interior design firm, Studio Three.
Studio Three is a diverse design studio that seeks to establish long-term relationships with regional designers, adhere to process-driven design philosophy, and ultimately provide excellent designs and a welcoming space for everyone.
Kashfi Emir aspires to present his clients with concept introduction, process inclusion, project management, and construction services from the brief developed in collaboration between the client and the consultant. The retail, residential, and office sectors are where he has spread his wings and broadened his horizons to gain experience in interior architecture.
Being fortunate to collaborate with some excellent clients on projects ranging from residential renovations and new construction to commercial buildings, Kashfi Emir is paving the ground for his company to be known in local and international markets.
He has greatly admired various architectural and interior design periods and styles, especially retro vintage themes, which have influenced his works. This local designer ensures that every space he designs has a balance of contrasting colours and patterns in order to tell a story about the people that reside there.
Kashfi Emir strongly believes that Interior design is not a complex act of experimenting with Pantone hues, oil-rubbed bronze finishes, and furniture plannings for a vacuous space. As a rising interior designer, he endeavours with tenacity and innate artistic freedom to create original artwork alongside personalized nudges for his line of clientele.
On a search to give your space a customised makeover with personalized accents? Click here now to connect with this local interior designer.