Business owners looking to establish operations in the city's Golden Triangle should keep Menara HLX on Jalan Kia Peng in mind! 
The tower, formerly known as Menara HLA, is located in the Kuala Lumpur city centre and now offers an intriguing option for prospective tenants. Guocoland's Tower Real Estate Investment Trust (Tower REIT), the building's owner, has promised to deliver fully customisable office layouts through collaboration with EzyOffice.
Tower REIT, owned by Guocoland, is a real estate investment trust that invests in premier office and commercial real estate assets with the goal of generating steady and consistent distributions to unitholders while increasing the trust's net asset value. Its present portfolio includes investments in three premium, Grade A office assets: Guoco Tower, Plaza Zurich, and Menara HLX.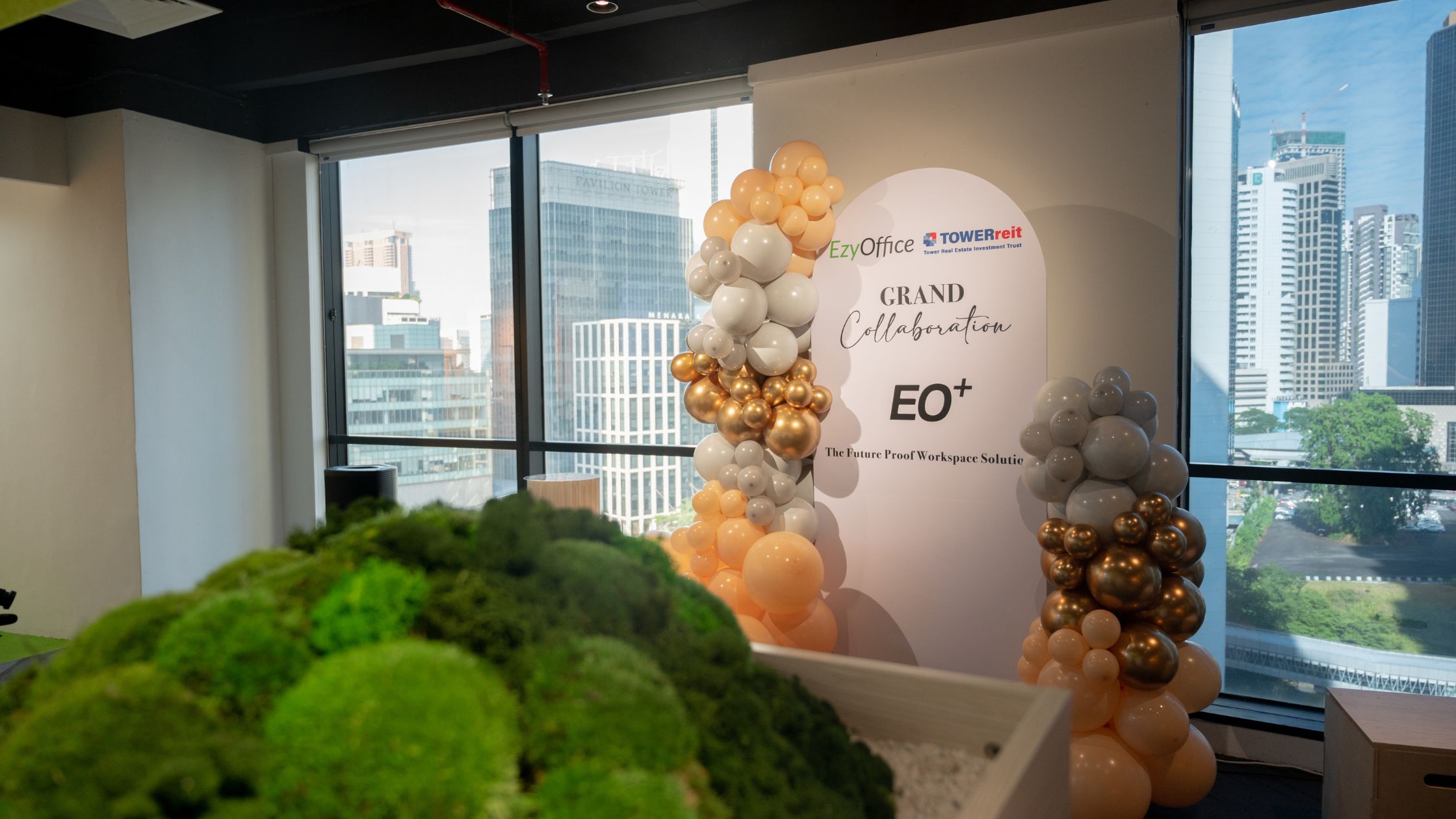 The "Office Made Ezy" project, a first for Malaysia, by EzyOffice offers a full one-stop, build-to-fit workspace within Menara HLX. This futuristic space offers prospective tenants a variety of designs and hundreds of modifications for workspace units ranging from 2,000 sq ft to 13,000 sq ft and more.
"We are thrilled at this opportunity to work with Menara HLX as it allows us to showcase our expertise in commercial interior design and renovation services," said Teo Khai Lee, founder and managing director of EzyOffice. Intending to raise standards in the interior design industry in Malaysia, EzyOffice has developed templates for three different working styles, accommodating the current working culture embraced in our country.
From left the managing director of EzyOffice, Kenny Khai Lee Teo, Operation Director, Dominic Khoo
The three types of working layouts are; Essential (conventional office style with a director's room, meeting room, and functional office), Compact (ideal for call centres), and Hybrid (facilitate staff working from both home and office).
A potential tenant only needs to choose a template on the EzyOffice platform for additional customization to get an instant cost estimate. Office furniture, dividers, wall, floor, and ceiling coverings, as well as electrical and air conditioning work, can all be included in a package.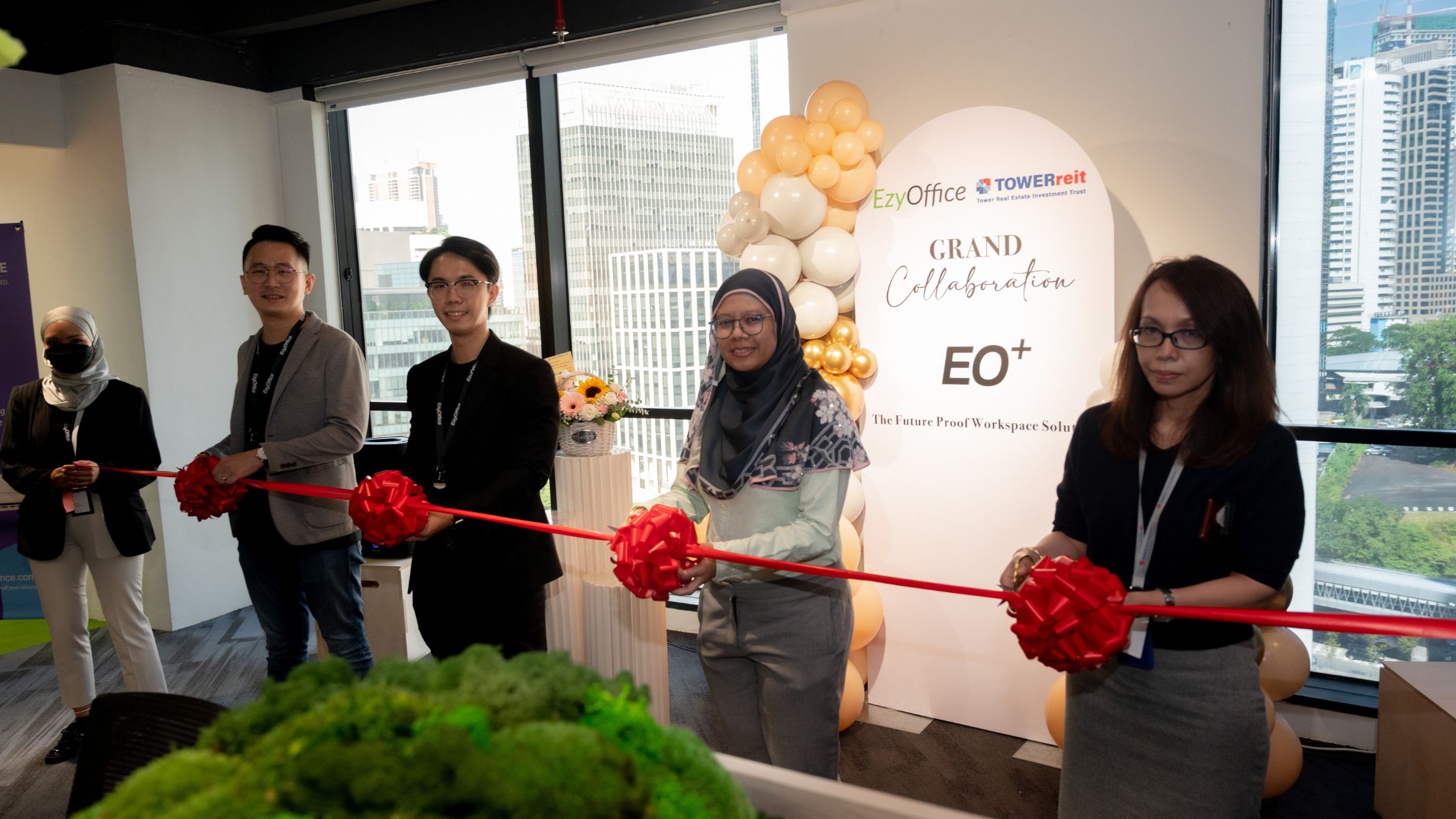 To facilitate the ingenious venture, Menara HLX will be hosting a 2,100ft2 showroom where prospective tenants will be able to view four custom-designed templates, each of which can be applied to three different layouts over four different floor plans. In total, excluding any further customization, there are 48 variations.
The innovative firm also offers an accessible digital format that lists out expertly-crafted designs, all highly bespoke, and further emphasizes that clients may save anywhere between 2 and 4 weeks by employing its process, in addition to increasing the likelihood of producing the optimal environment for their staff.
The showroom is adorned with the Experimental Oasis theme, making it a venue to test out various work methods, designs, and technological advancements. It is a risk-free environment where stakeholders may test out different ideas, colours, and materials until they are certain that their selection is the best.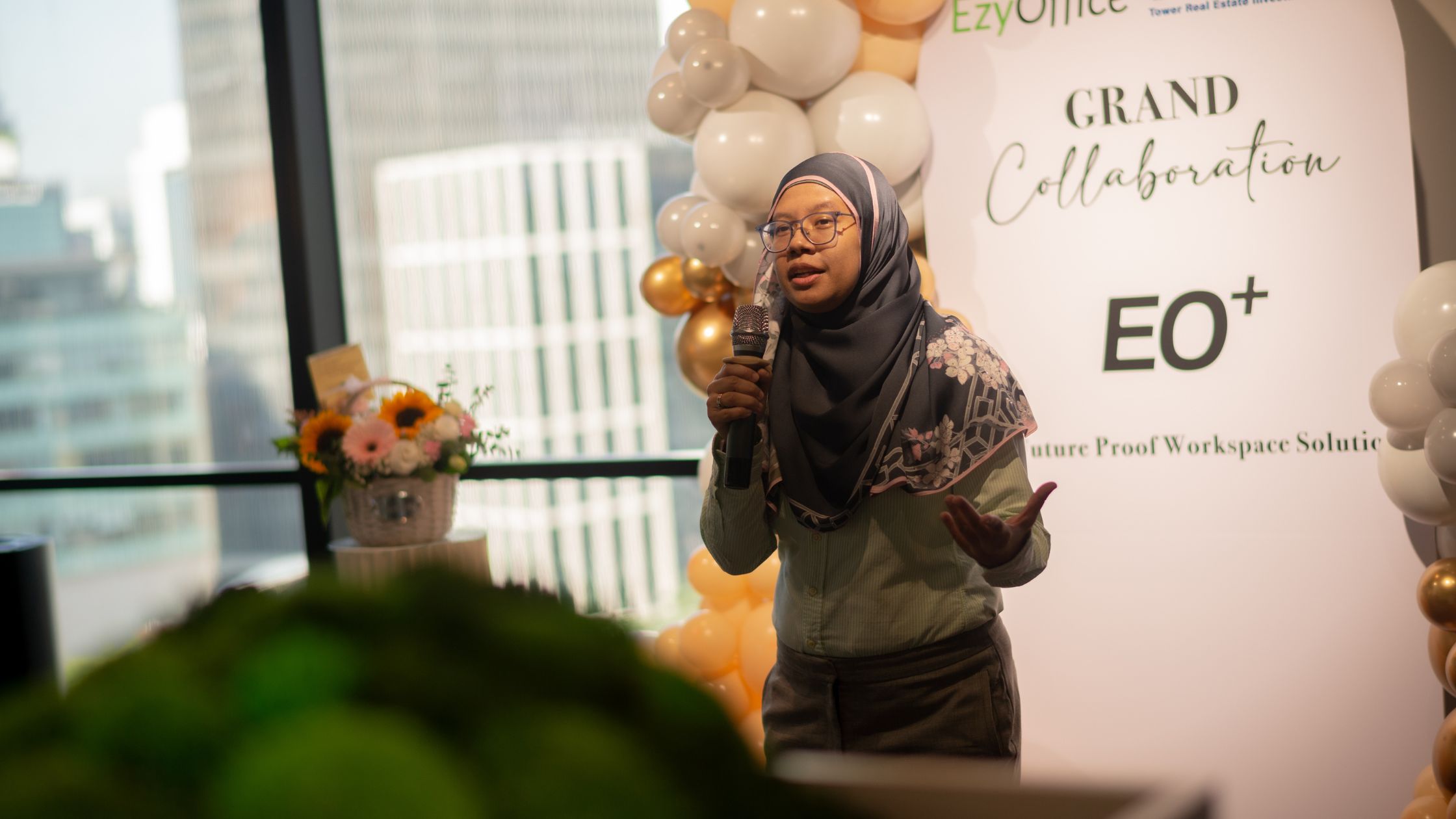 Noorbaizura Hermeyney, chief executive officer of Tower REIT, shared that by viewing the template customised for specific layouts and floor space, business owners will be able to save time, reduce complexity, and quickly turn around the space, making decisions faster. Further, Tower REIT is considering applying the same concept to Plaza Zurich in the future.
In an effort to extend their business in office furniture leasing and space management technologies, EzyOffice has spread their wings beyond an ordinary design and refurbishment firm, making notable waves in the interior design industry by working alongside numerous renowned brands, including multinational companies such as Dormakarba, Classic Chair, Kian furniture, Dellform, etc.
This collaboration with Tower REIT gives EzyOffice the liberty to demonstrate a form of future-proofed workspace concept in the interior design world that integrates cutting-edge technology, ergonomic design, and innovative fit-out solutions.