By combining sharp geometric angles with curved surfaces, floor-to-ceiling picture windows, and revolutionary design, architects and designers strive to expand the edge of interior design.
These contemporary homes have major aesthetic appeal because they are sleek, elegant, and well-designed. Here are some contemporary residences featured on  Atap.co that are sure to inspire.
Roof Studio designed this home to have a resort feel to it. Large glass panels were strategically placed wherever possible to flood the room with natural light, and non-structural barriers were removed to create an open space concept.
Meanwhile, rustic materials such as brick, wood, steel, and cement surfaces are harmonized with a cool urban colour palette and crisp straight lines to convey a rustic feel. In order to create a resort-like ambiance, the divisions between outer and inner spaces are blurred.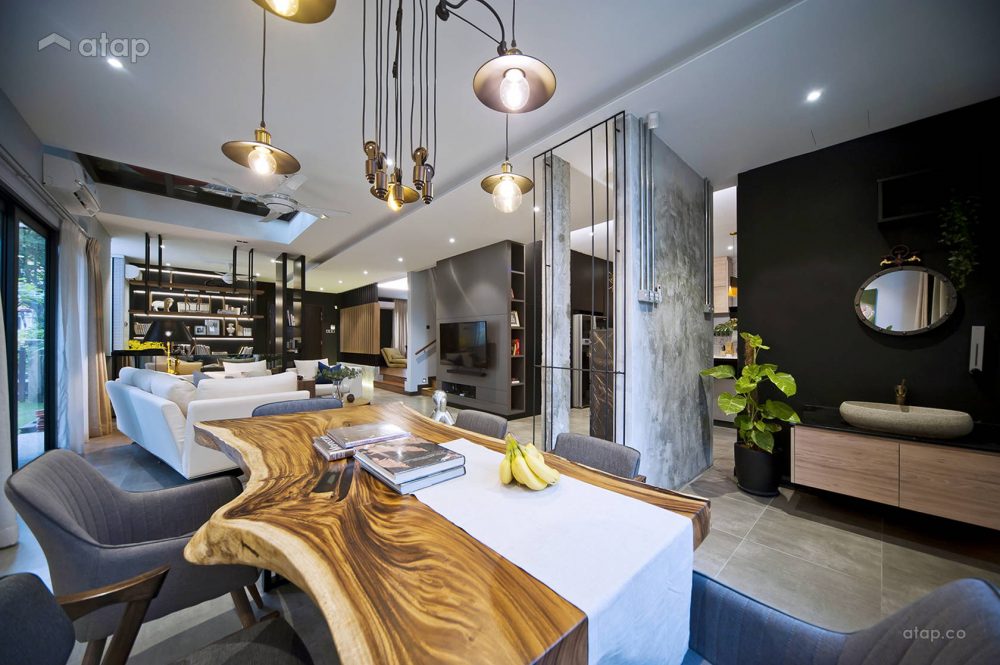 The main interior of the space has an earthy colour scheme that exudes richness, warmth, and vigour. It conjures up images of leisure living, which is suitable for a relaxing retreat after a busy day.
Besides that, the main focal point of this space is its master bedroom, which is a healthy balance of hard and soft surfaces. The dichotomy between the oak flooring and built-ins and the sofa, bed, chair, and wall strikes a dynamic between a visually stunning aesthetic and a simple but comfortable atmosphere, allowing its residents to appreciate the space's abundance and serenity.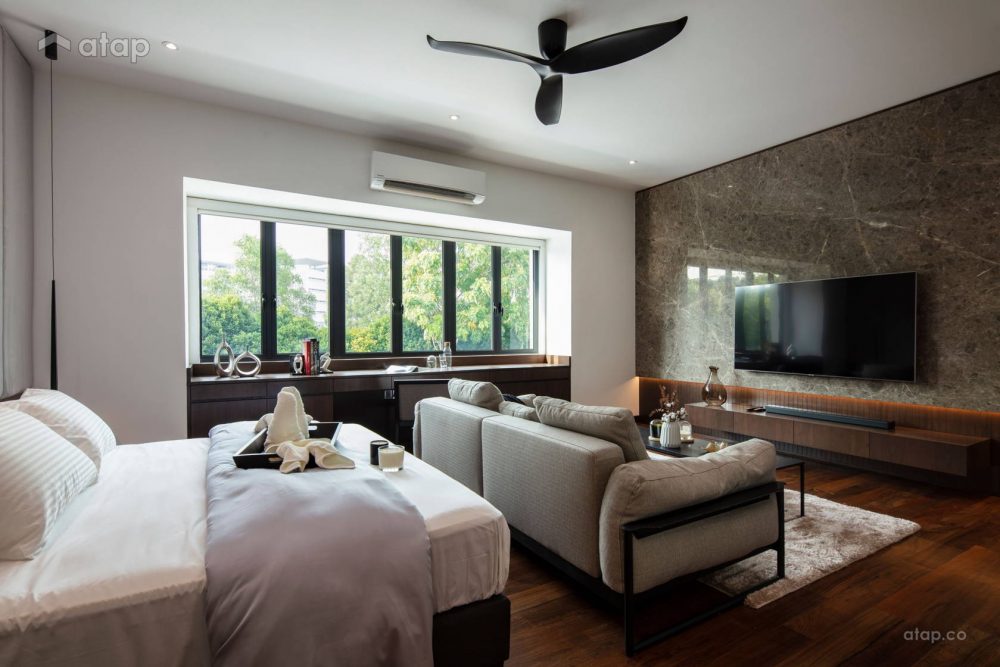 The mix of natural light and marble was used to establish a breathtakingly gorgeous en-suite bathroom that enhanced the showering experience. Nothing compares to the calmness you'll experience when you return home to a tailored setting  that stimulates your senses.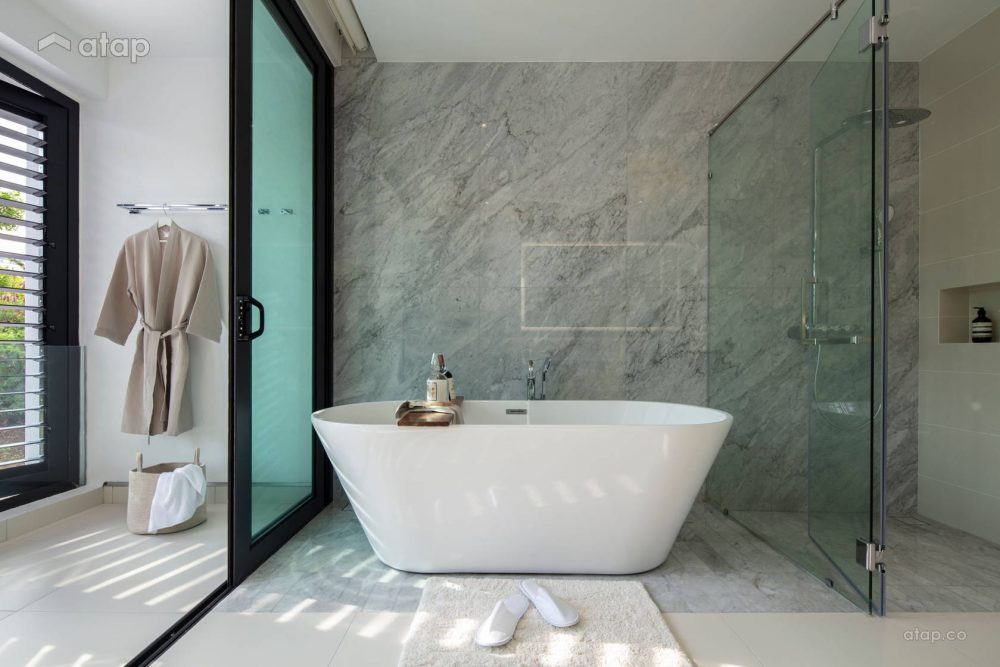 This residence was once an outdated bungalow that was transformed into a cozy living space perfect for a big family to reside. Designers from Ground Up expanded the front space of the home to give the facade of the house a fresh look with a dash of tropical vibe.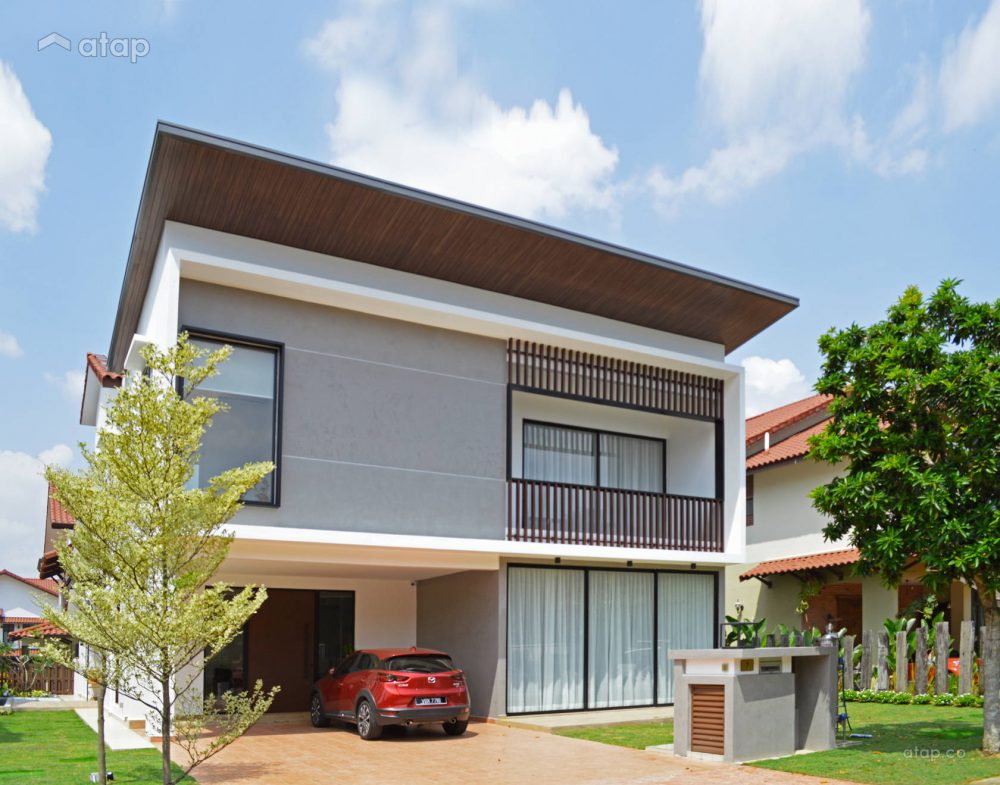 By maintaining spatial fluidity between the sections of the house, the designers were able to explore open space planning within. Thus, the entire design is kept simple and elegant, with concrete panels covering the textured walls and floor and neutral-hued wood furniture and flooring.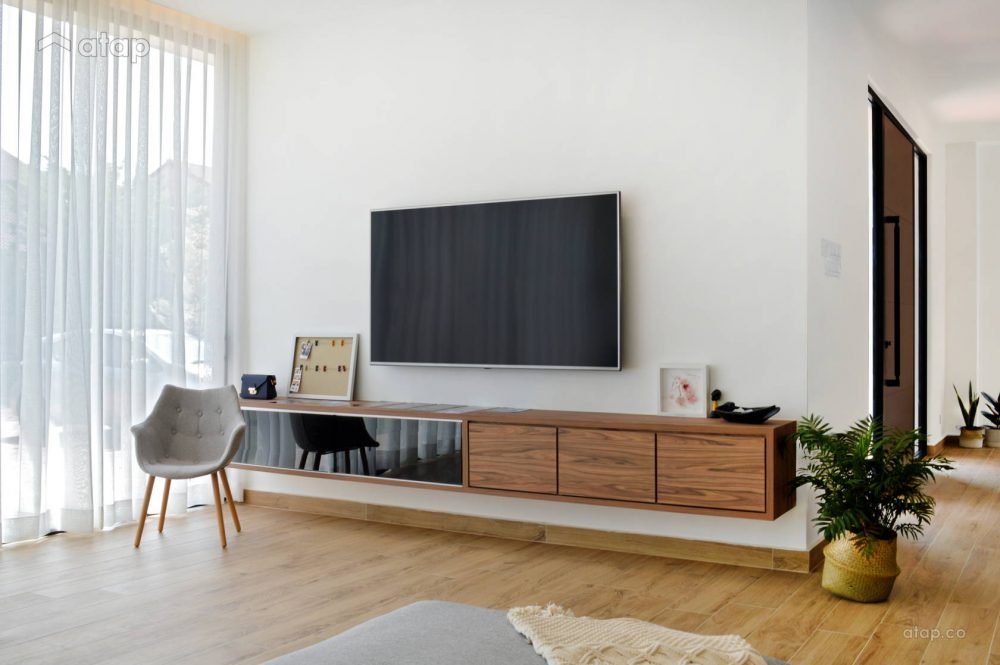 In order for the owners to proudly display their artwork and travel souvenirs to make the house their home, they offset these rich surfaces with lots of white walls to mimic the appearance of a gallery. Designers made sure that every interior had a window that framed the surrounding greenery to bring a little bit of "nature" inside and keep residents from ever feeling cut off from the tranquil outside.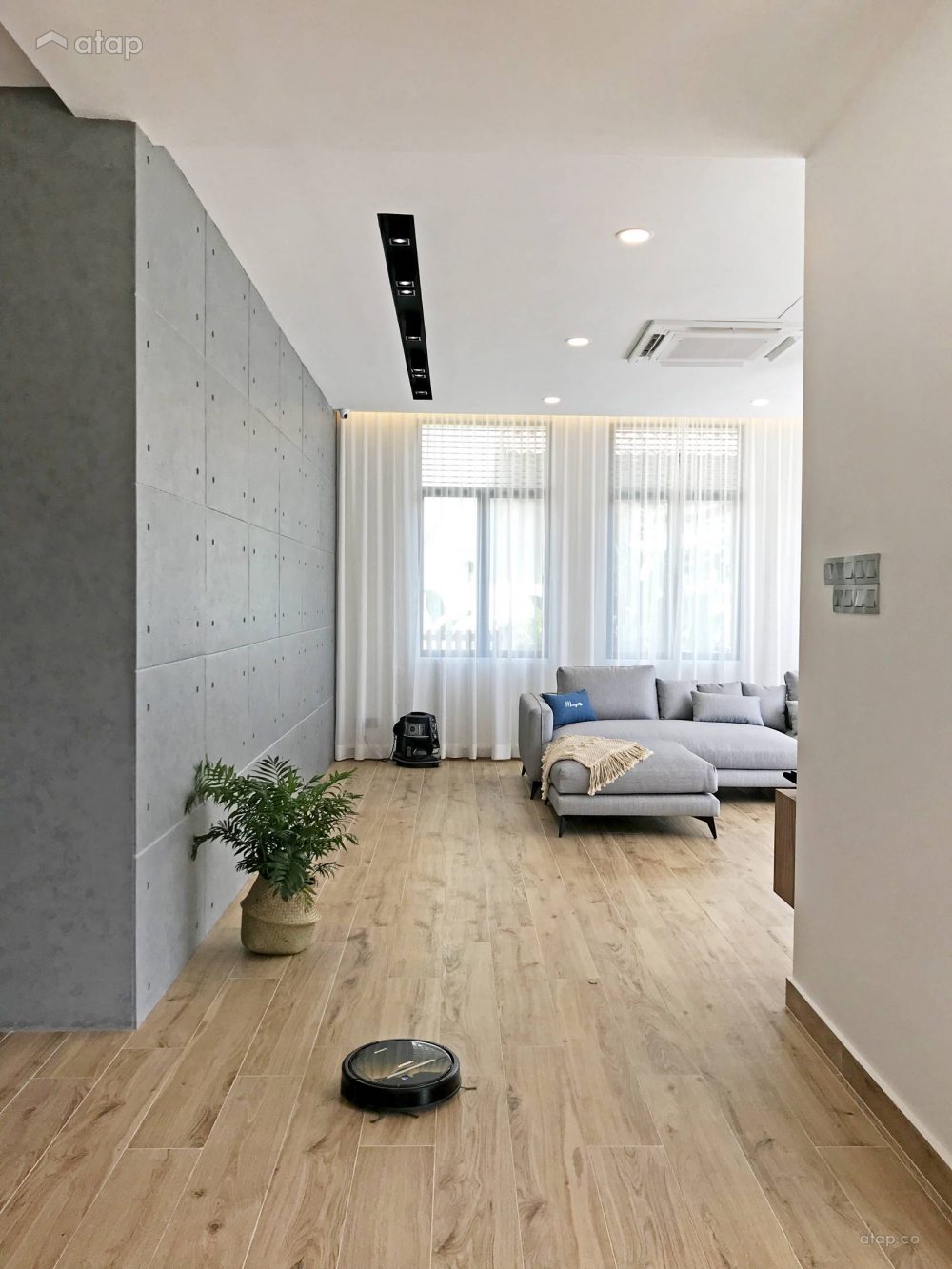 This residence has been turned into a luxury contemporary space with subtle and warm hues by the experts at Roof Studio. The modern, comfy inspiration concept is given a twist by combining natural stone with wood grain and a touch of classic simplicity.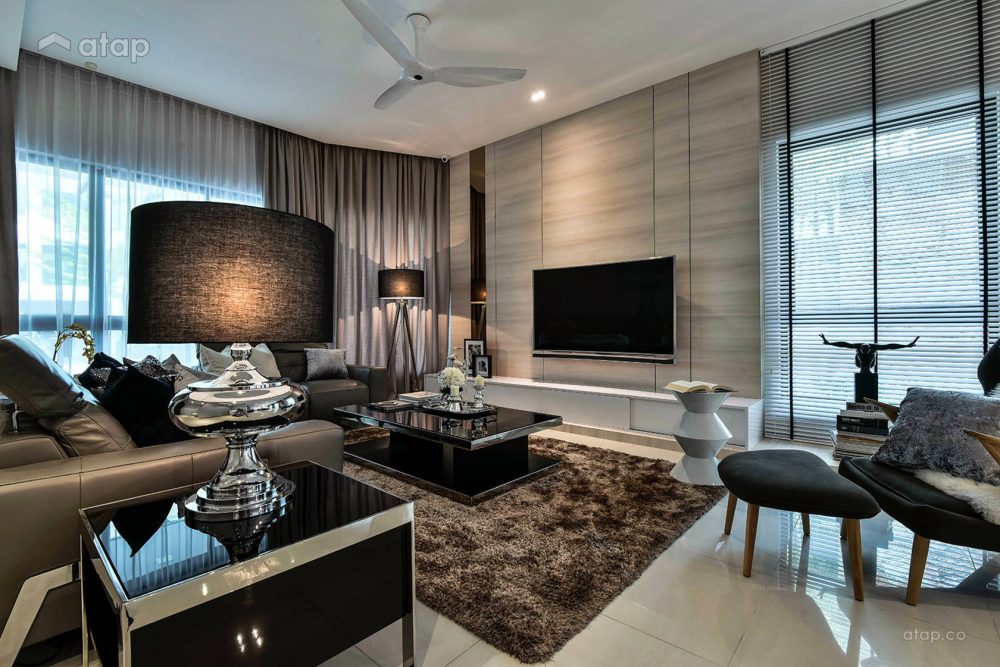 This project captures the essence of modern luxury through the use of sleek, nature-inspired design details. The living room, dining room, and dry kitchen areas are neatly organised. Each element of the home was lined up on the ground floor in a display of finesse, each showcasing a comfortably portioned space.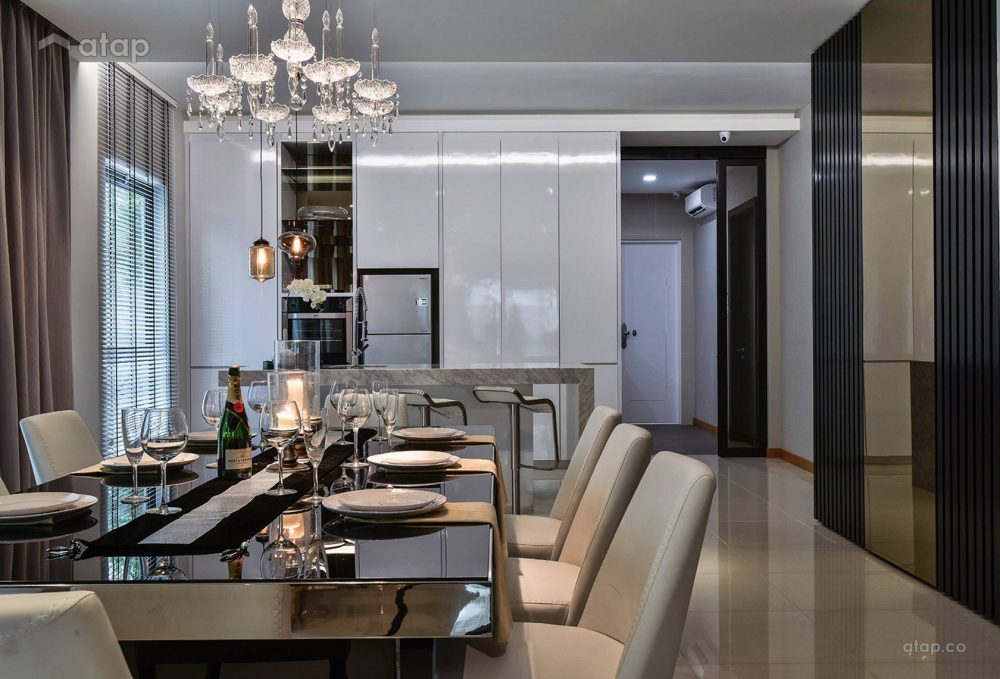 The interiors of the home were further elevated by comfortable furnishings and decorative details, maintaining a deluxe ambiance that delights the senses of guests and residents. This home is definitely nothing short of elegance and serenity.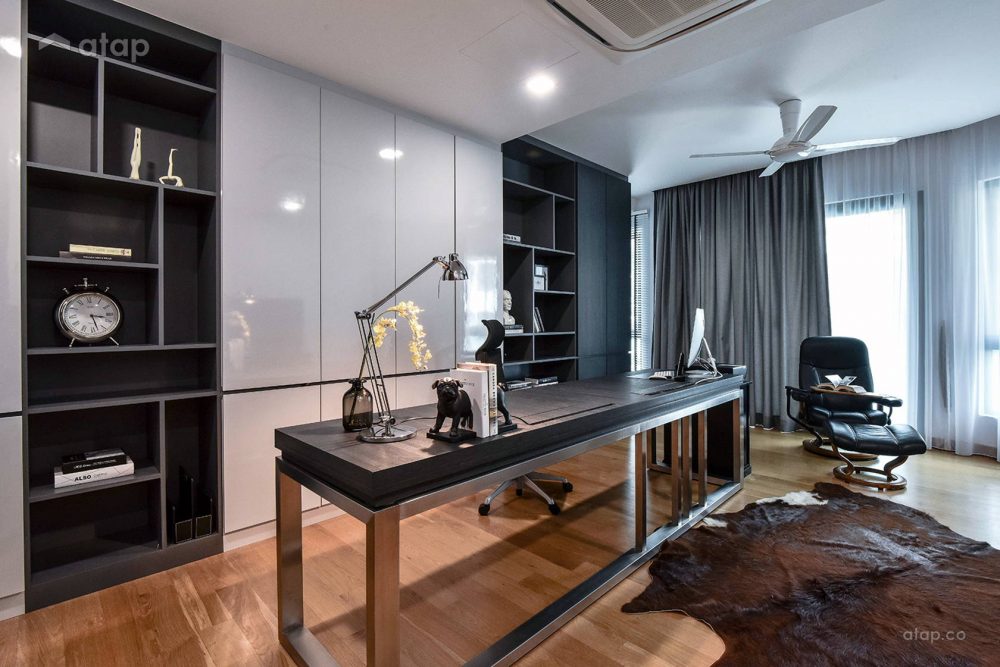 This stunning home, designed with a cottage theme in mind, is the centerpiece of Box Design Studio's project. It is easy to recognize the modern country concept thanks to the room's texture and checkered patterns on the ceiling and cabinets, which lend the space a subtle charm.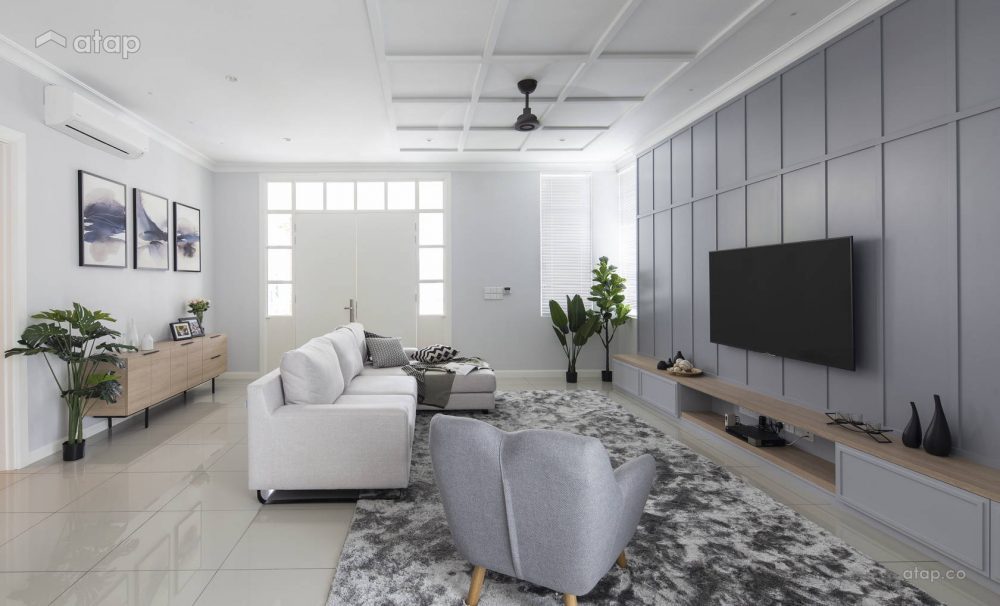 The spiral staircase that connects the basement and first floor was specially designed, and it is definitely deemed one of the house's most distinctive features because it gives the home a beautiful, enchanted feel. The kitchens in the residence flaunt a rich turquoise tone paired with a monochrome palette, giving it a contemporary and unique look. The gorgeous variety of backsplash textures adds a dash of personality and eye-catching aesthetics.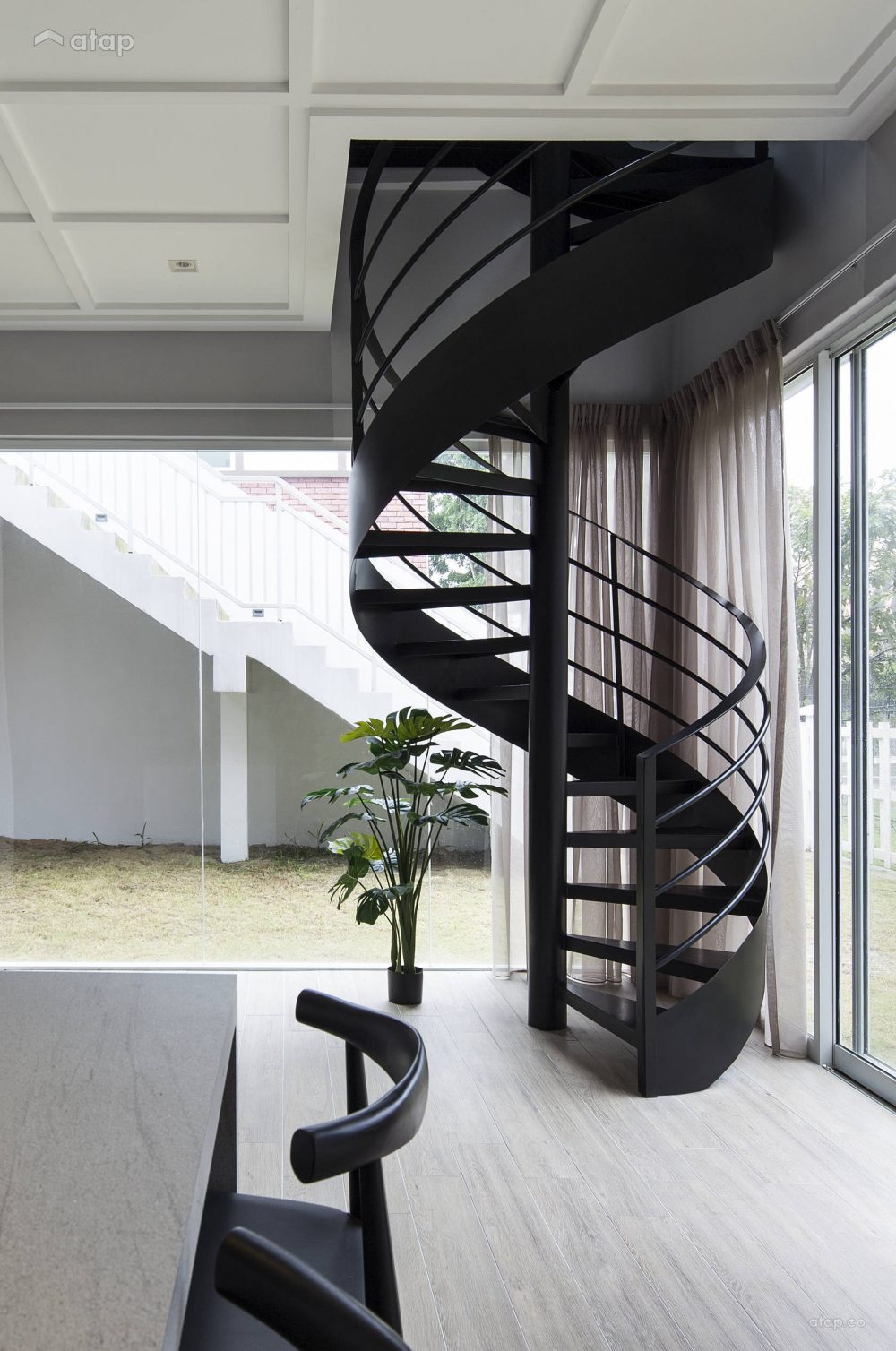 The master bedroom, which is situated on the upper floor, embraces a classic style and features a pleasant combination of soft textures and simple lines. With the frantic pace of daily life, this contemporary country home morphs into a tranquil haven for its owners to relax in and unwind after a long day.