Atap.co, Malaysia's leading platform connecting homeowners with interior designers, proudly marked the end of its highly-anticipated Designer Home Roadshow. The four-day event, held from 24th to 27th August 2023 at Starhill, Kuala Lumpur, brought together homeowners, interior designers, and top-tier home and living brands all around Malaysia.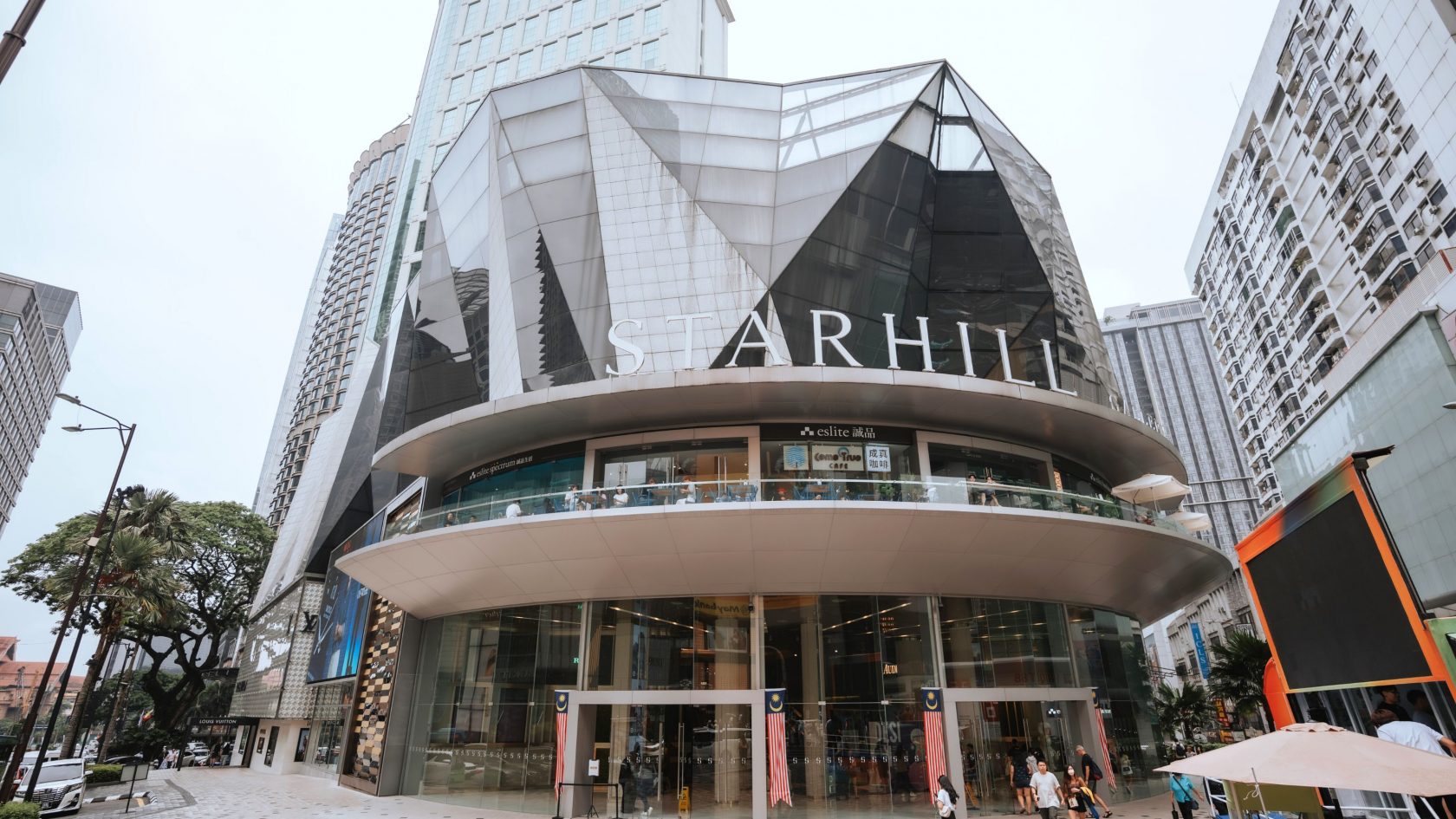 Atap.co's Designer Roadshow was held at the Starhill Gallery, Kuala Lumpur, from 24th to 27th August 2023.
The opening ceremony featured a premium product showcase for 40 interior designers to get a first look at the participating local home and living brands—Atap's latest initiative to connect design professionals and homeowners with the latest home and living solutions.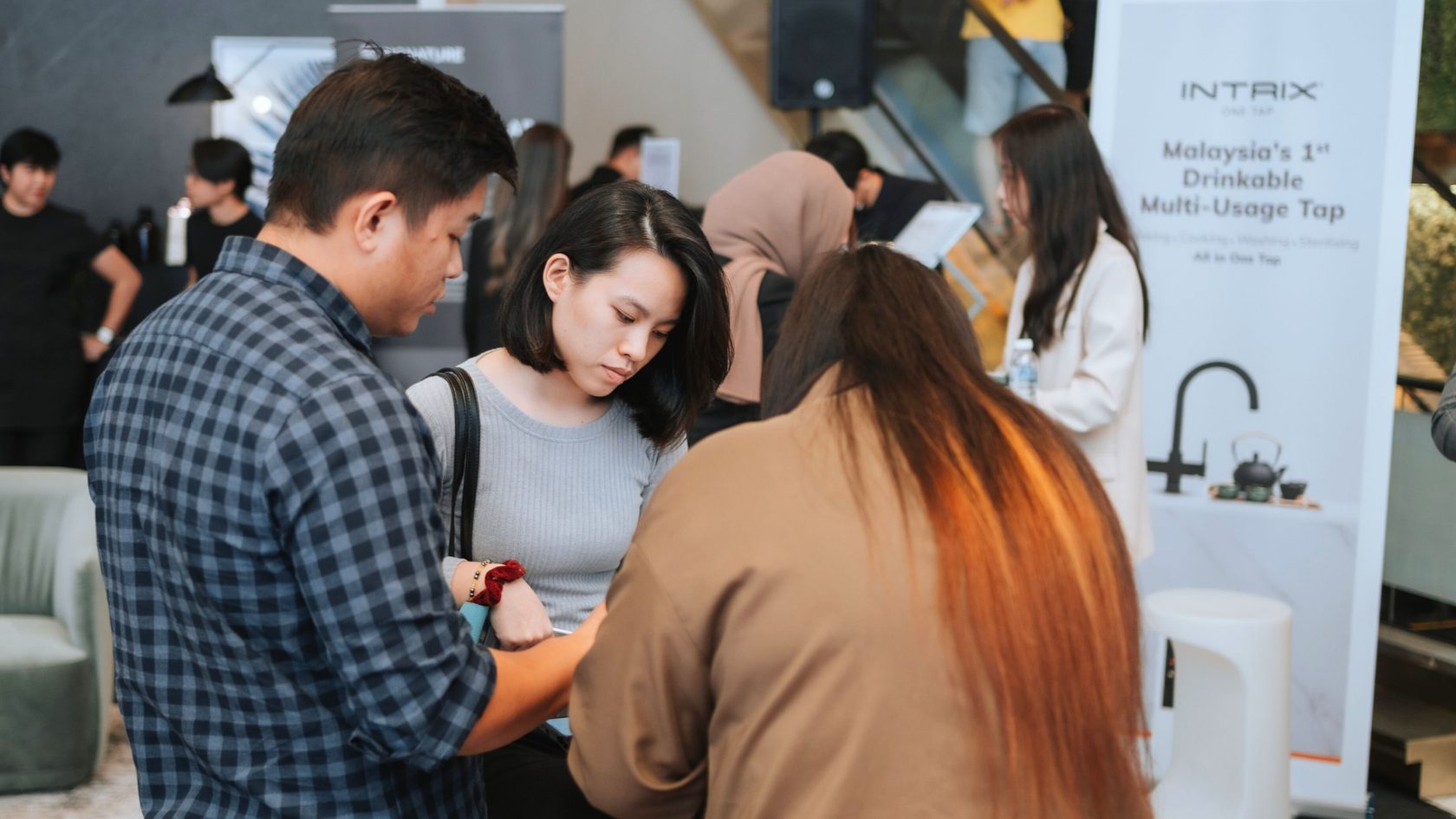 Participating brands provided attendees with insights about their latest products in the local interior design scene.
The roadshow featured several esteemed brands, each distinguished by its origin and unique offerings. TEKNI Furniture, an emblem of European workmanship, is recognised for its authentic European selection of furniture designs. Rugsea, a modern and contemporary rug manufacturer, boasts a collection of over 1000 distinctive rugs that epitomise luxury living. Since 1994, Signature Kitchen has been recognised for its high-quality kitchenware.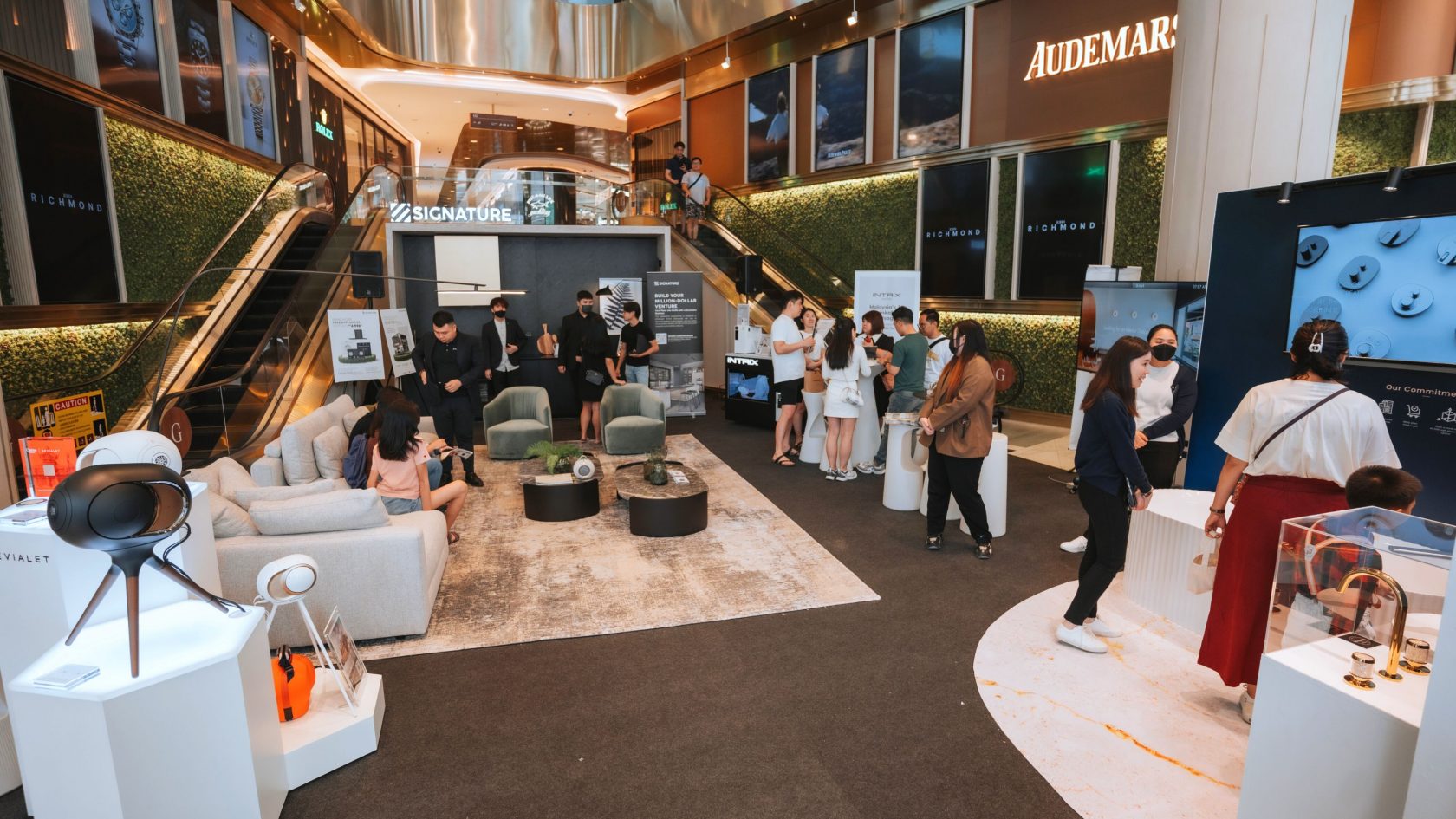 The six brands present, TEKNI Furniture, Rugsea, Signature Kitchen, Atlas Sound & Vision, Big Bath Bespoke, and INTRIX, at the Starhill Gallery, Kuala Lumpur, showcased their respective brand and products.
Atlas Sound & Vision introduced the attendees to Devialet speakers from Paris, France, celebrated for their innovation and excellence in audio inventions. Big Bath Bespoke stands out as Malaysia's premier bathroom specialist, while INTRIX One Tap, a groundbreaking innovation, is Malaysia's first drinkable multi-usage tap. Together, these six iconic brands showcased how homes can seamlessly blend style and functionality.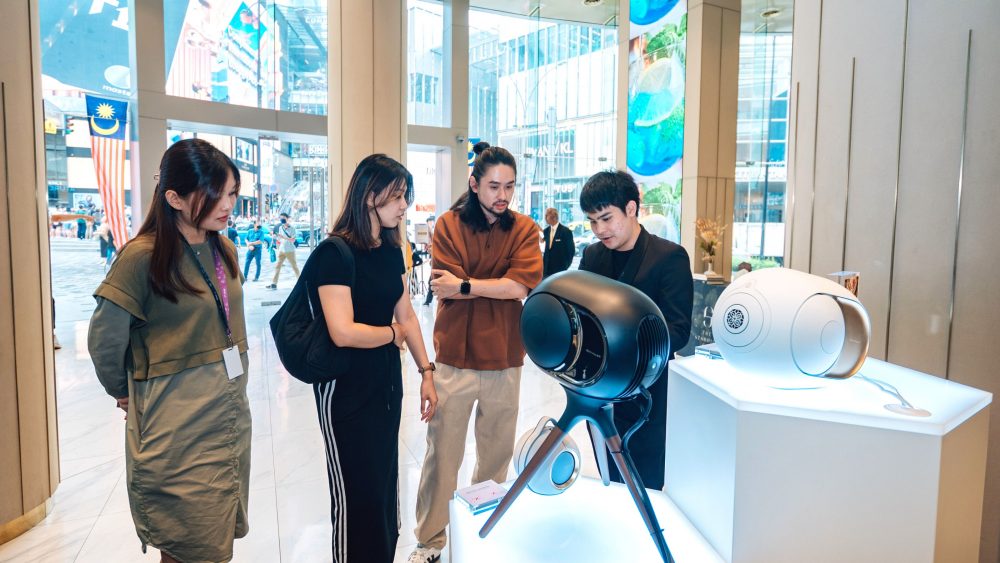 Atlas Sound & Vision gave participants an exclusive look at the Devialet speakers from Paris, France.
A standout feature of the event was the two-day designer talks held over the weekend. The notable panel included Shini Raman of VSQ Interiors, Kashfi Emir of Studio Three, Ansel Low of Doubble Interior, and Lee Sin of Lee Sin Artisan. The first day's talk, "Behind The Scene- Unlocking Home Design Secrets," was conducted by Shini Raman and Kashfi Emir, drawing from their extensive design experience and revealing the intricate details behind Malaysia's design and renovation processes.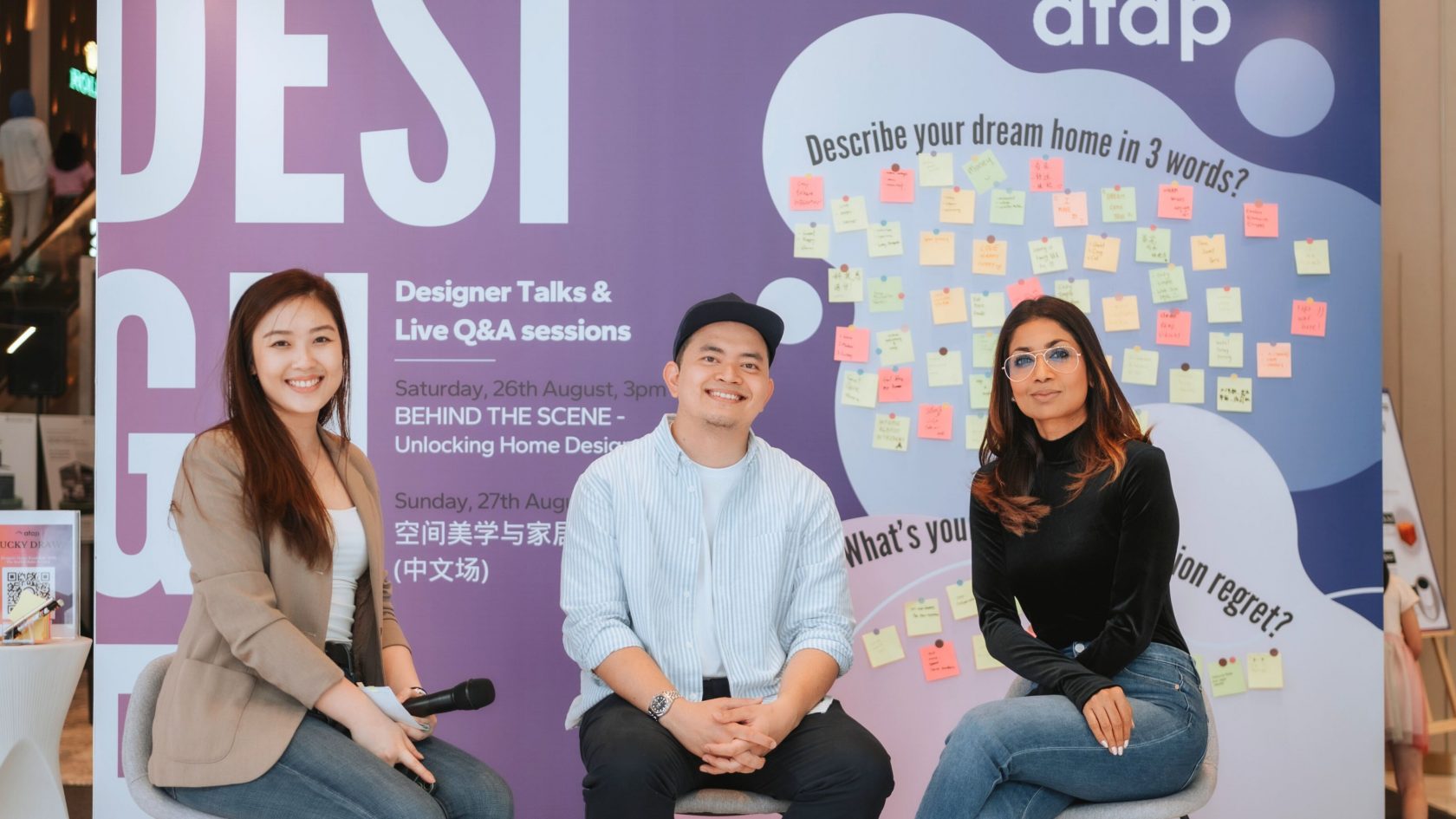 From left, Louise Choong (session moderator), Kashfi Emir from Studio Three and Shini Raman from VSQ Interiors held an insightful session dissecting the Malaysian design industry during the talk 'Behind The Scene – Unveiling Home Design Secrets'.
The following day, Ansel Low and Lee Sin explored the practical tips and tricks of transforming spaces into homes. This segment highlighted the importance of using a holistic approach when designing home interiors.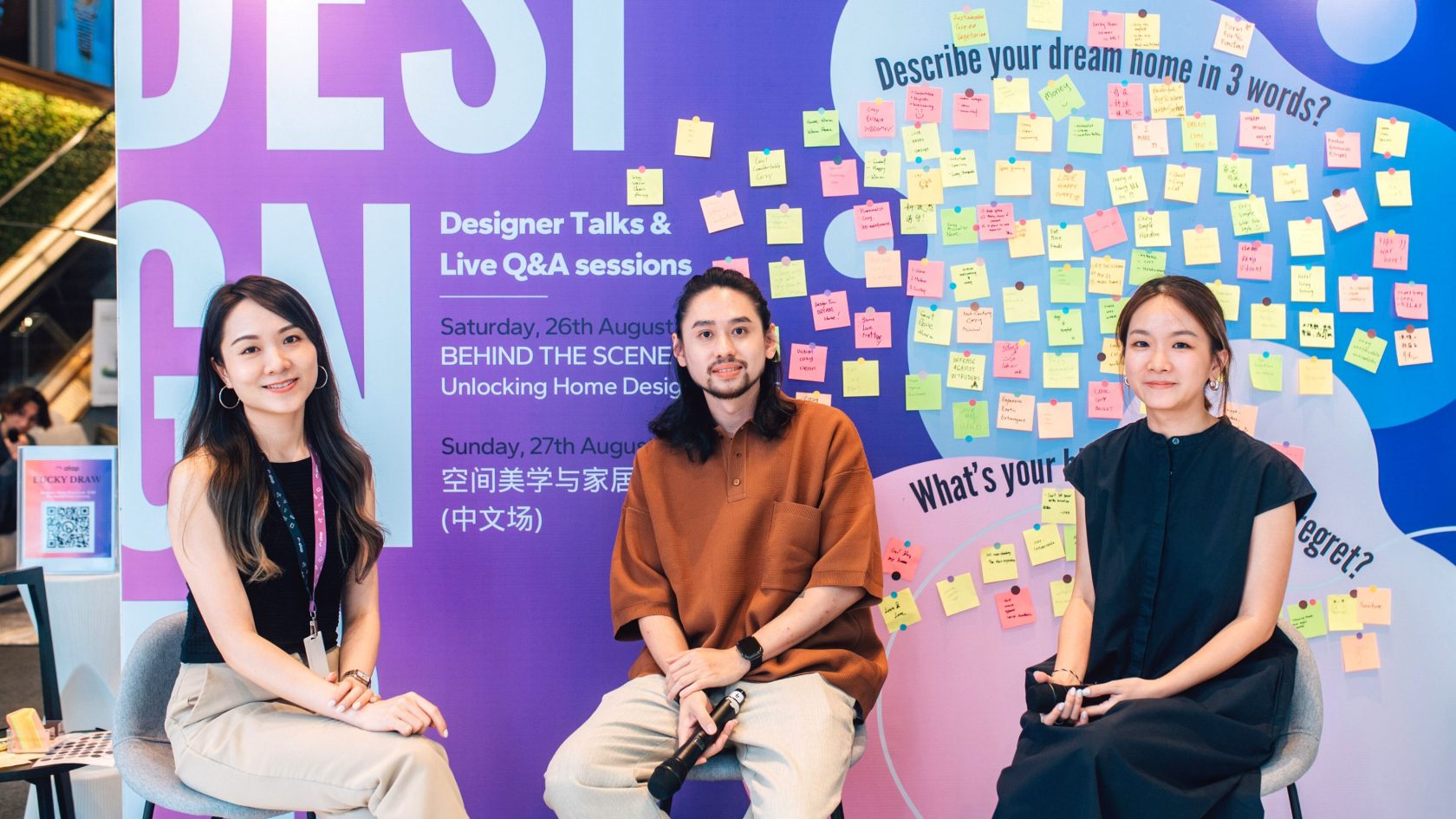 From left, Grace Lee (session moderator), Ansel Low of Doubble Interior, and Lee Sin of Lee Sin Artisan discussed the techniques of turning spaces into homely environments, emphasising the significance of a comprehensive strategy in interior home design.
During the Roadshow weekend, selected homeowners enjoyed one-to-one consultations from the panel of local designers. Beyond the informative sessions, various interactive activities were conducted, such as exciting lucky draws, a public community wall for renovation ideas, and a gashapon machine containing special discount vouchers from the brands present at the roadshow.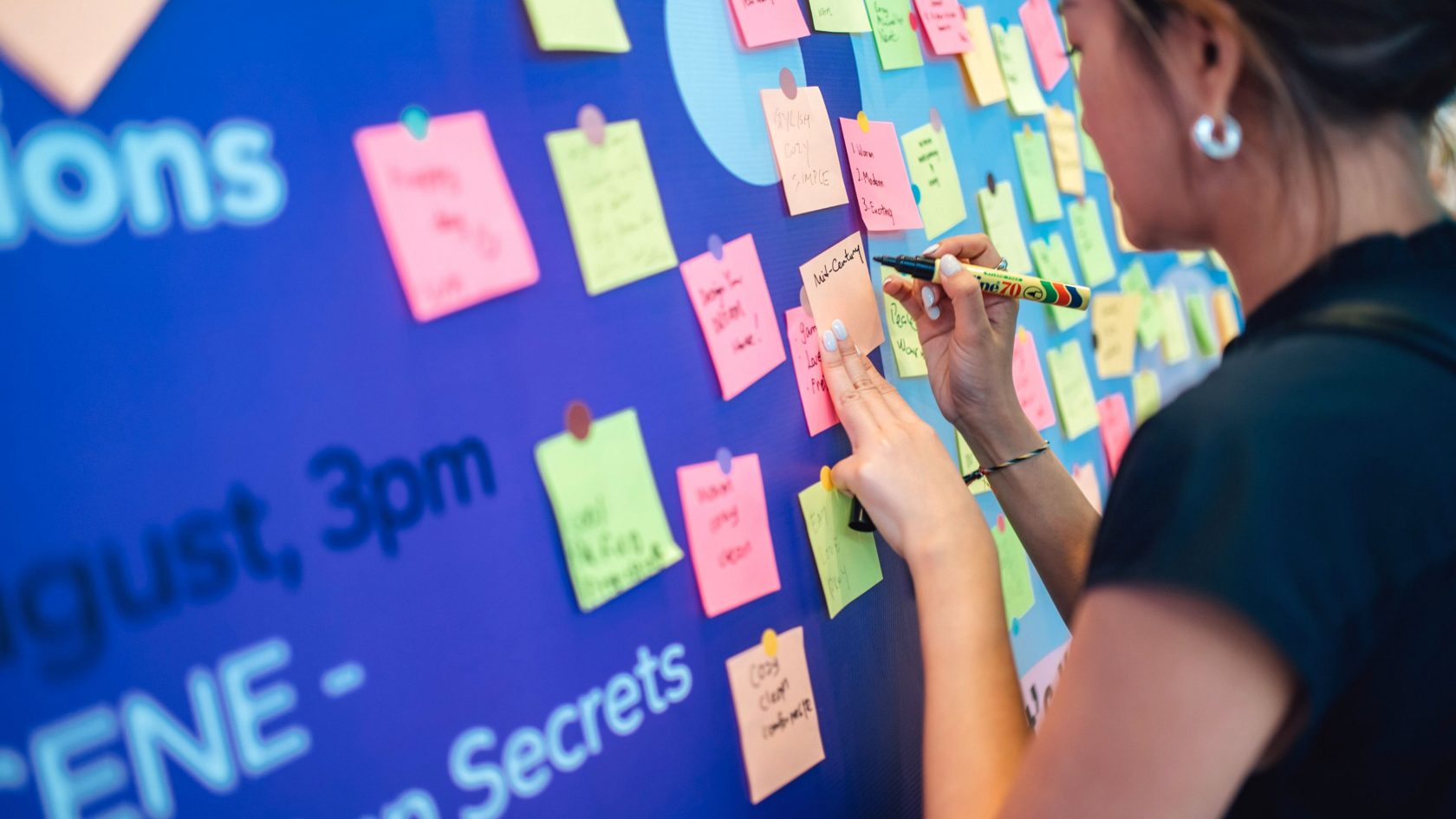 A participatory public community wall was included in the event to capture the insights and perspectives of attendees regarding interior design.
Through such events, Atap.co's Designer Home Roadshow aims to create opportunities for local interior designers and well-known home and living brands to network and to connect with homeowners. The brand showcases, and designer talk series were organised to offer attendees a better understanding of the most current design trends and developments in the home and living space.
Anticipating to be part of Atap's next event? Click here to sign up for Atap's Design Awards 2023.