When it comes to food and beverage, Malaysia is a melting pot of cultures and cuisines. And with so many great places to eat, it's no surprise that the country is also home to some amazing interior design.
We take a look at six F&B units in Malaysia that have stunning interior design. From cave-inspired designs to vibrant yellow interiors, these restaurants and cafes will surely leave you impressed. So whether you're looking for a new place to try out or just want to admire some beautiful design, be sure to check out these six F&B projects.
OOMPH | M.I.D. Design Studio
The project features a unique blend of industrial, rustic, and minimalist elements that produce a warm and comforting environment when combined with plants and greenery.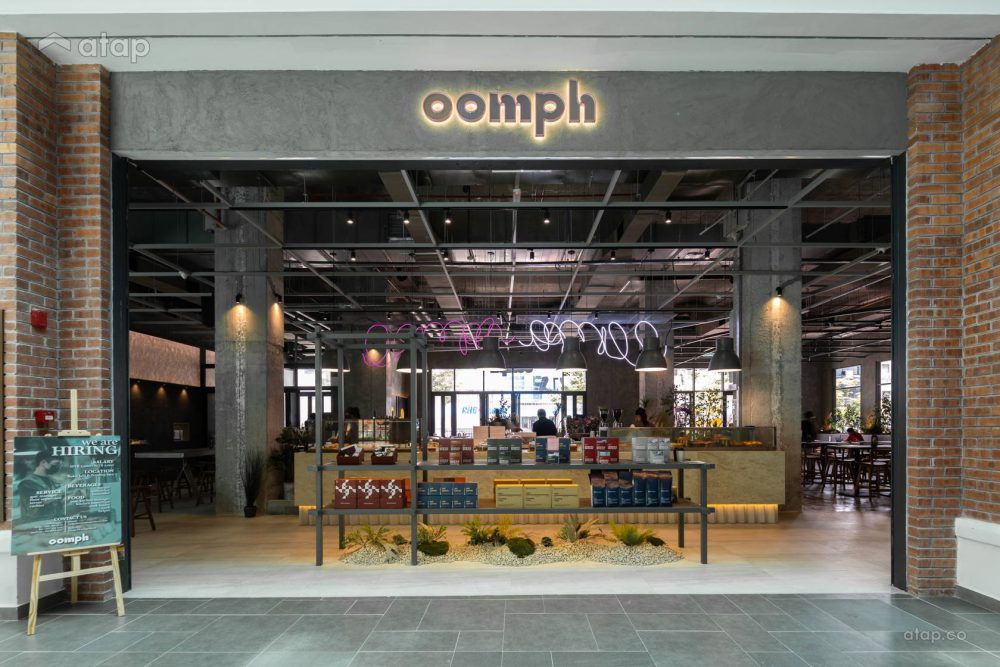 The wood furniture and leather accents of the rustic style soften the exposed brick walls and concrete floors of the industrial style. The minimalist style is represented by the white walls and simple furniture lines.
The plants and greenery add a touch of nature and warmth to the space. The overall effect is a stylish and inviting space, perfect for a relaxing meal or a casual gathering with friends.
SAN By The Three Wines | Archiplan Interior Design
The third restaurant launched by The Three Wines is a stylish and sophisticated upgrade from their previous two projects.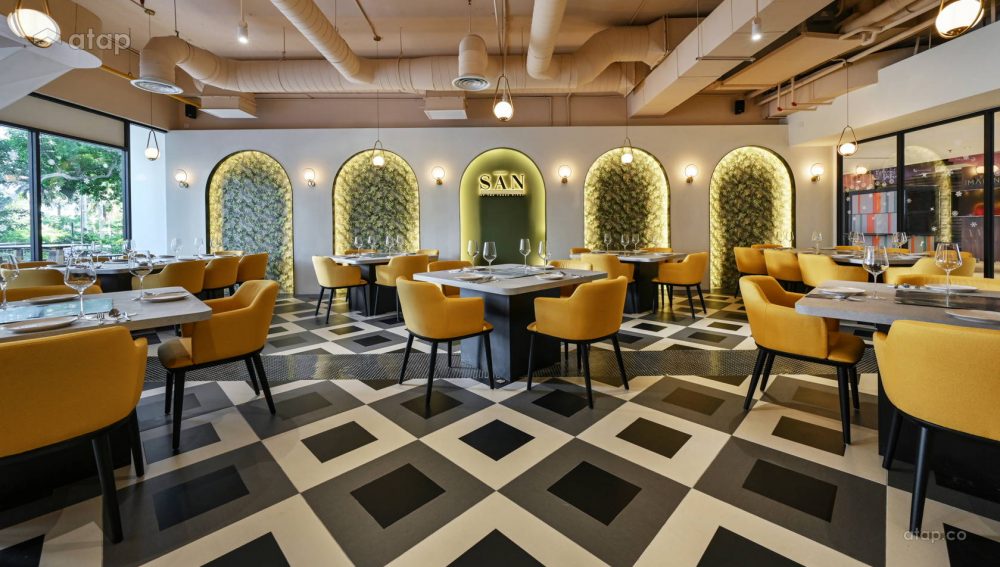 The vibrant colours of the previous concepts are still present, but the style has taken a more luxurious turn. Mosaic tiles, wall lights, and other decorative elements create a retro-luxury ambience that is both dazzling and gloomy.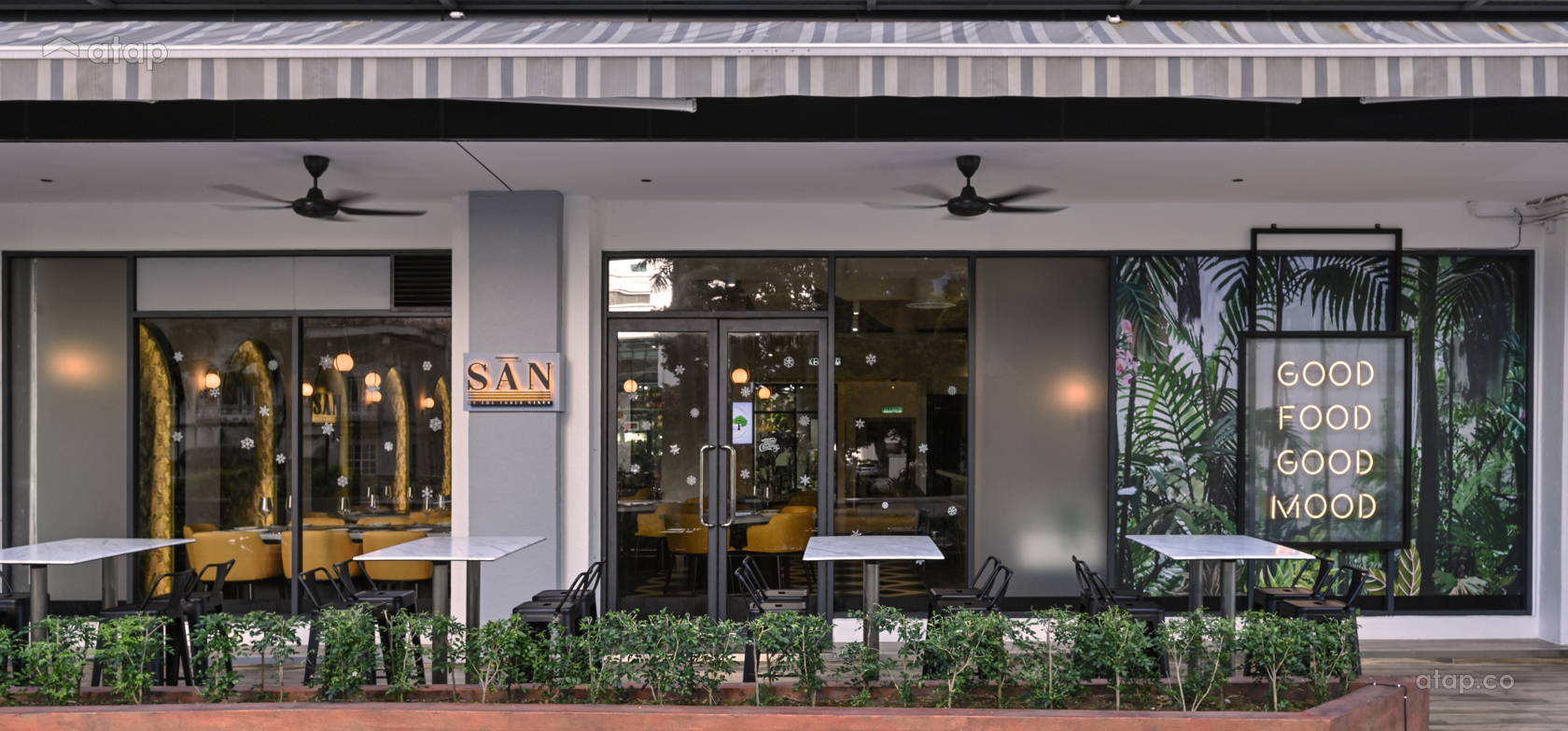 The overall effect is an elegant and serene setting, perfect for a special occasion or a romantic dinner.
LittlePeopleCo | RE:IN Design & Build
Little People Co is a café in Subang Jaya EX8 that combines industrial and camping elements in its interior design.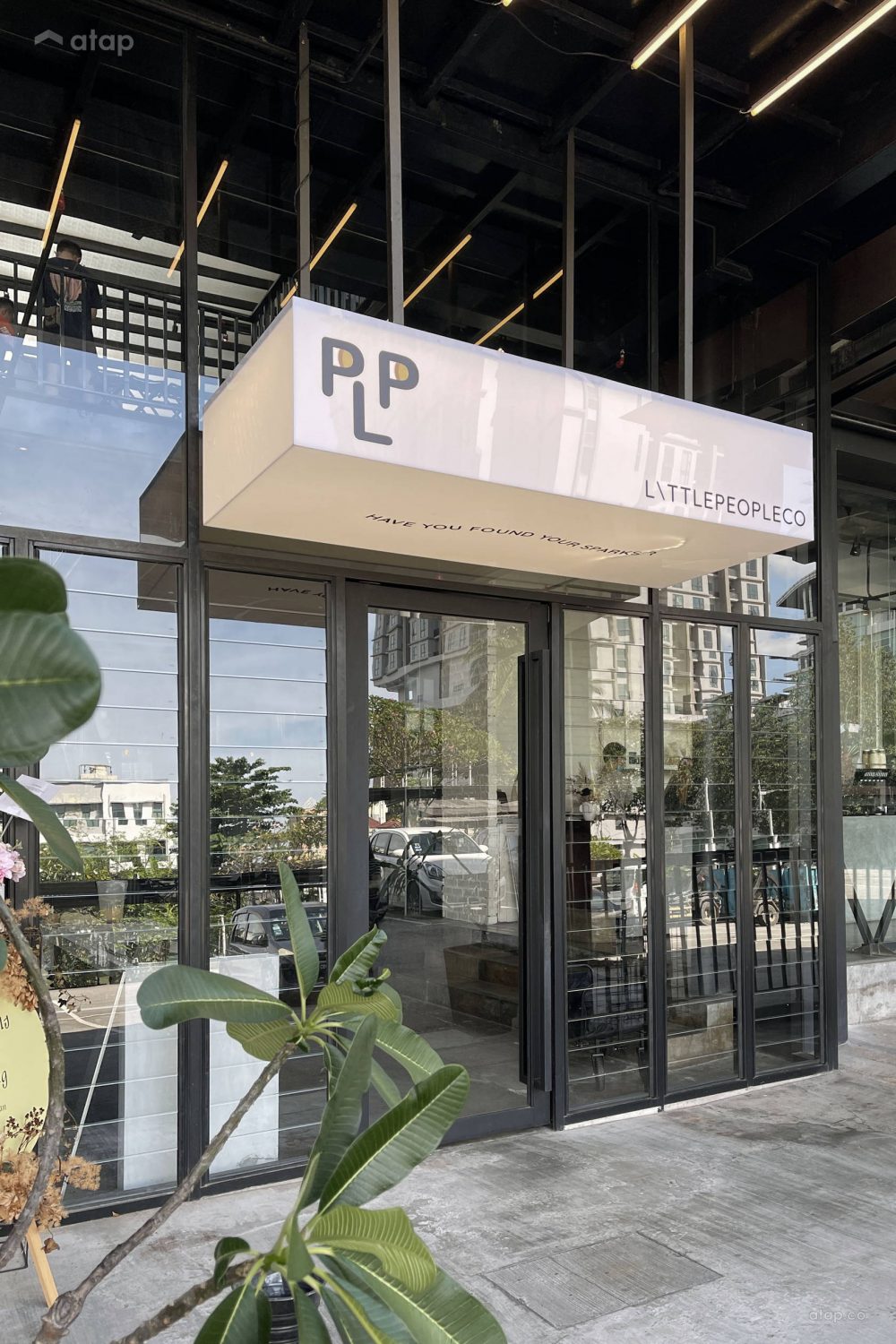 The raw materials and rough textures of the industrial style are softened by the modern elements and camping accents.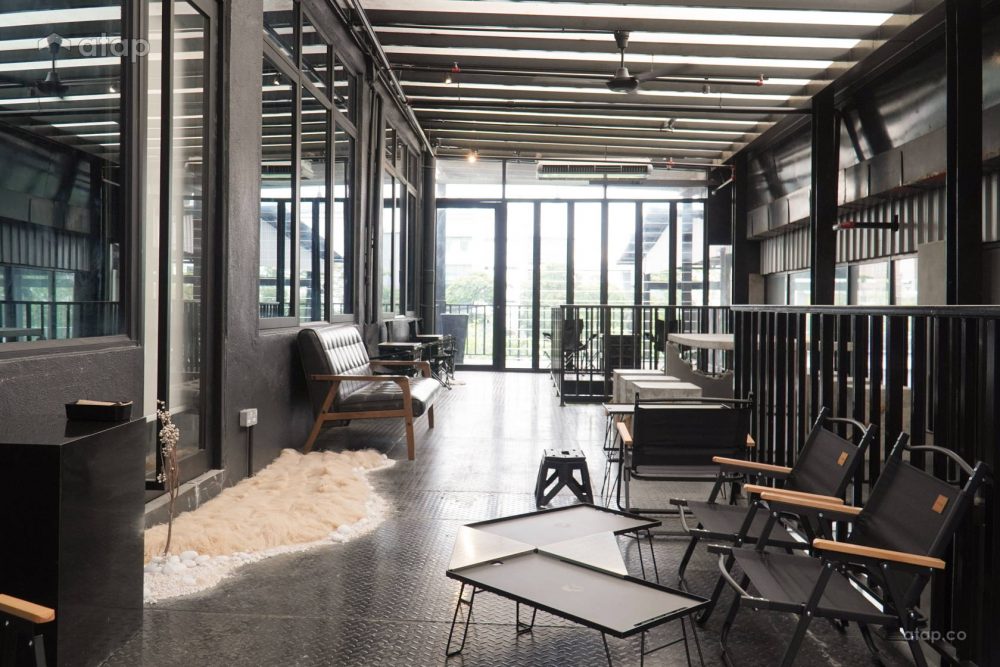 Customers can enjoy an indoor camping experience without leaving the city, complete with coffee and other drinks.
OITOM Restaurant is a culinary journey through Sabah's rich heritage, from the traditional Rungus LongHouse-inspired interior to the locally-sourced dishes that celebrate the region's unique flavours.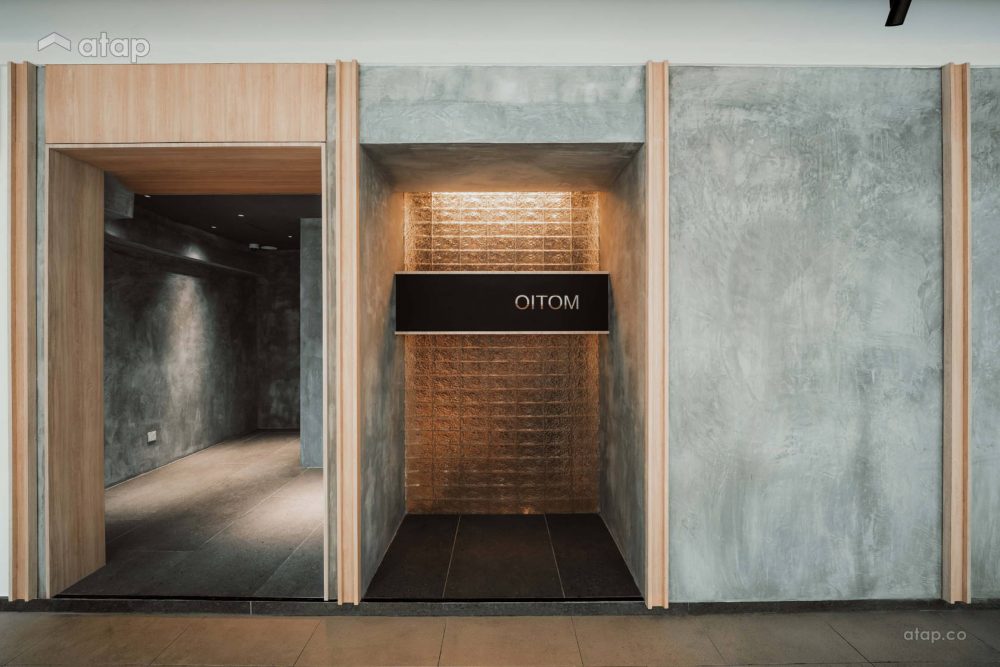 OITOM Restaurant is a culinary journey through Sabah's rich heritage, from the traditional Rungus LongHouse-inspired interior to the locally-sourced dishes that celebrate the region's unique flavours. Wowspace's creative touch blends indigenous Bornean architectural elements with a contemporary Nordic style, creating a welcoming and authentic space that honours Sabah's past while looking to the future.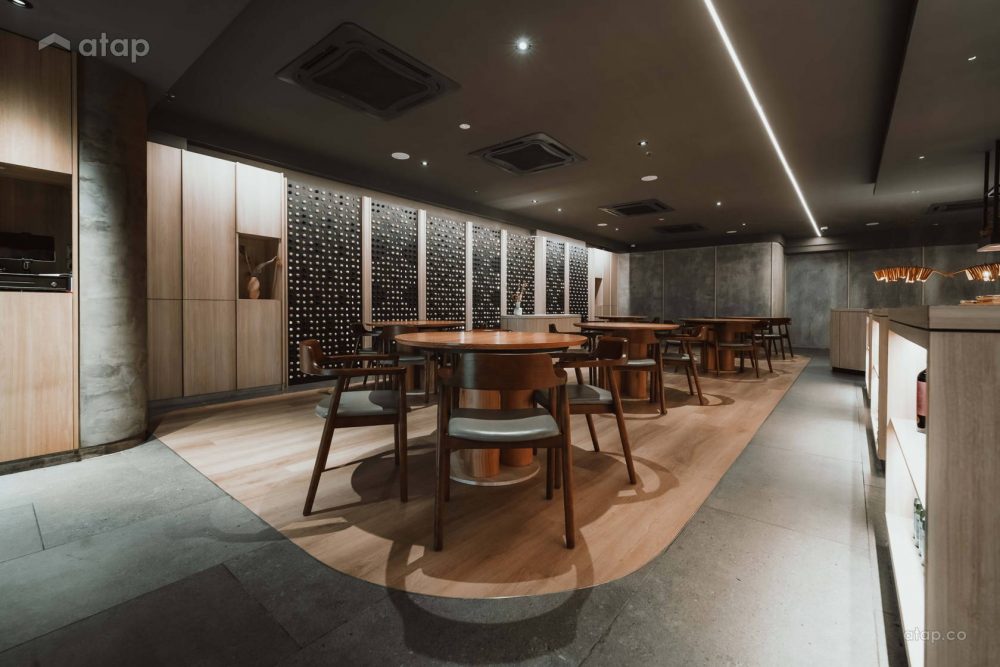 The overall effect is a harmonious setting that is both welcoming and authentic. OITOM is a great place to experience the best of Sabahan cuisine in a beautiful and culturally sensitive setting.
Arashi Rise Shabu-Shabu | RICE Design Sdn Bhd
Arashi Rise Shabu-Shabu is a Japanese steam hot pot restaurant with a unique and mysterious dining experience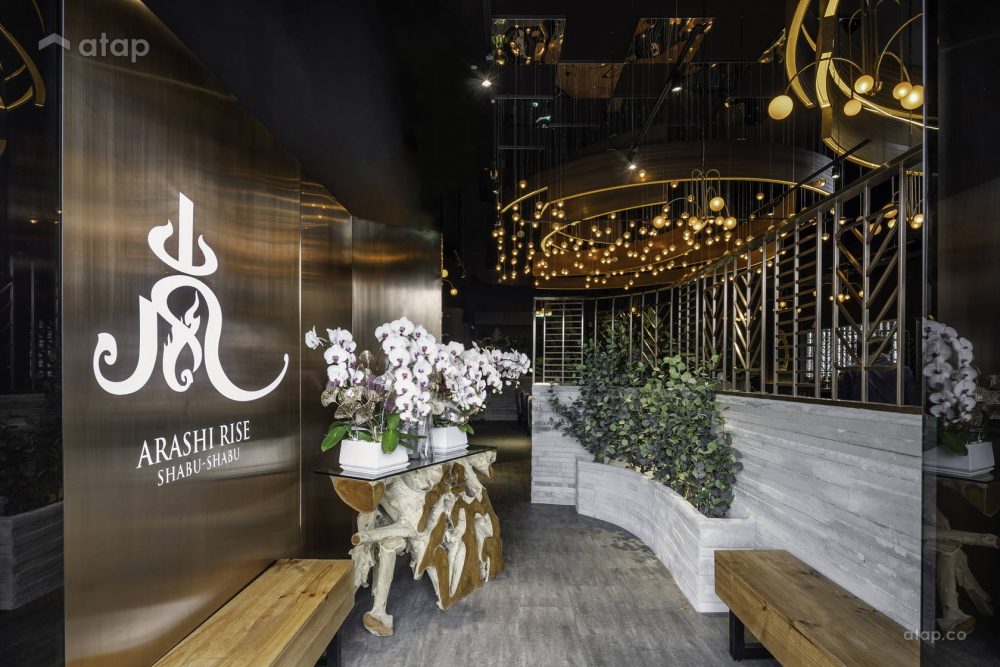 The restaurant's interior design is inspired by the concept of mysterious mountains and forests, with curved stainless-steel panels, cement-planted boxes, and warm lights. The dining area is surrounded by greenery, creating a relaxed and atmospheric space.
The huge chandelier and mysterious fog add to the overall effect, creating a truly unique and unforgettable dining experience.
Senses Studio is a "cave-like" cafe in Johor Bahru that is both cozy and calm, providing a sense of respite from the hustle and bustle of the city.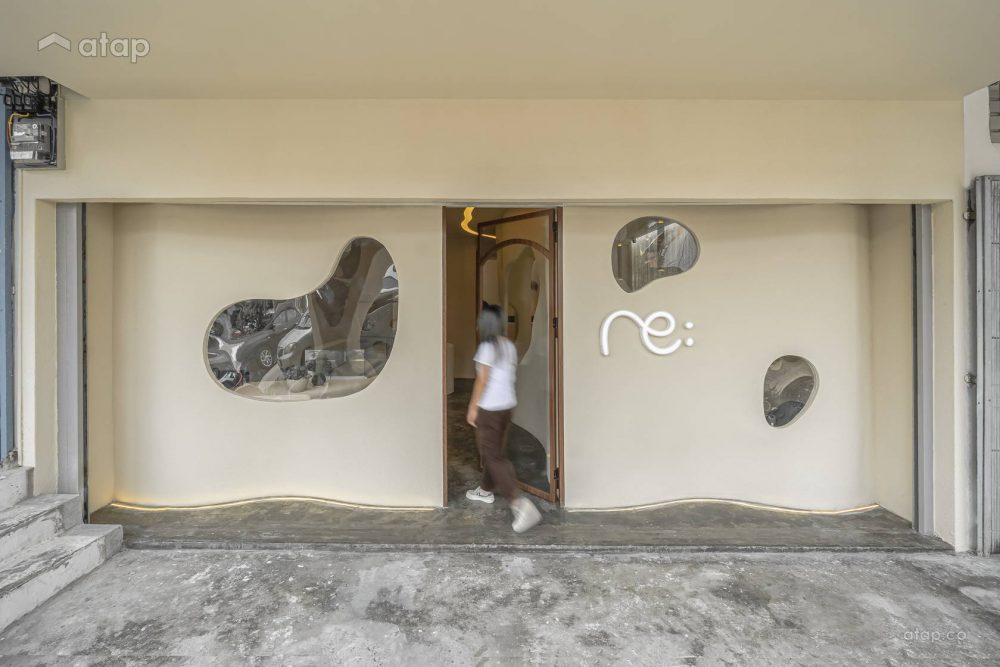 The design is inspired by the client's passion for pastry, and the cavernous interior is filled with undulating walls, earthy-hued palettes, and softly contoured furnishings. The cafe also features a mezzanine level with a spacious bar area, multiple skylights, and a custom 3-tier hanging decoration that takes on the elements of the client's logo. The cave-like cafe is where visitors can slow down and enjoy a cup of coffee in a relaxing and calming atmosphere.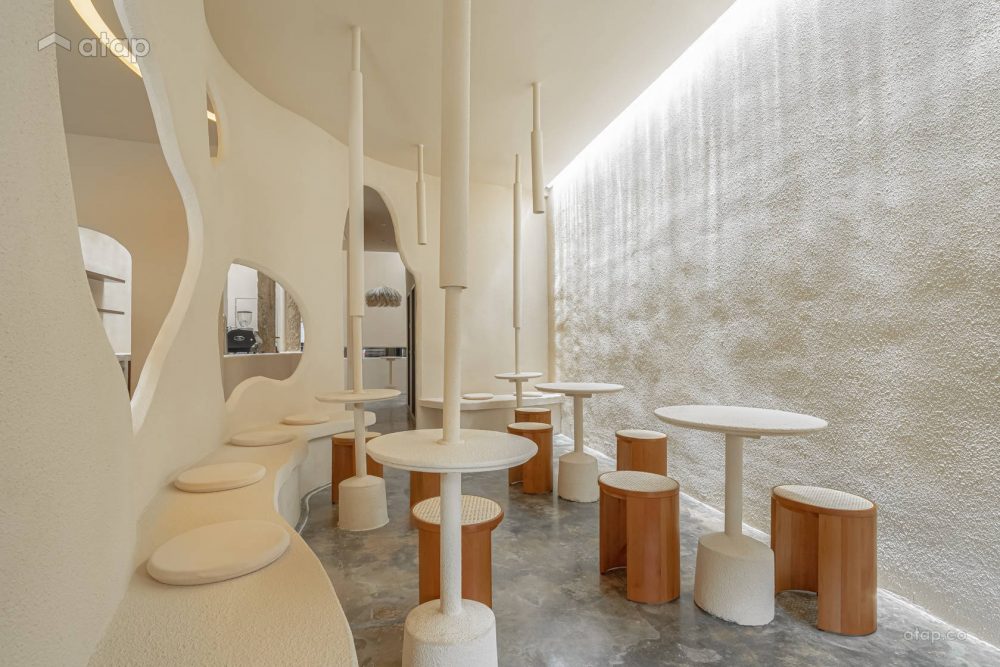 The six F&B units featured in this article are great examples of innovative and creative interior design that will make you want to stay and dine for hours. From the cave-like cafe in Johor Bahru to the Japanese steam hot pot restaurant with a mysterious forest theme, these F&B units will surely transport you to another world.
Want to give your space a one-of-a-kind makeover? Click here to connect with local interior designers in Malaysia!