Did you know many new homes, commercial buildings, or even offices are now switching from curtains to blinds as an essential architectural feature? A high-quality blind is multifaceted and can accentuate the elegance of any room.  Yes, blinds, you heard us right! Blinds are one of the simplest and most effective ways to modify the look of a space in your house or office in a trice, bringing comfort, convenience, and leisure all year round!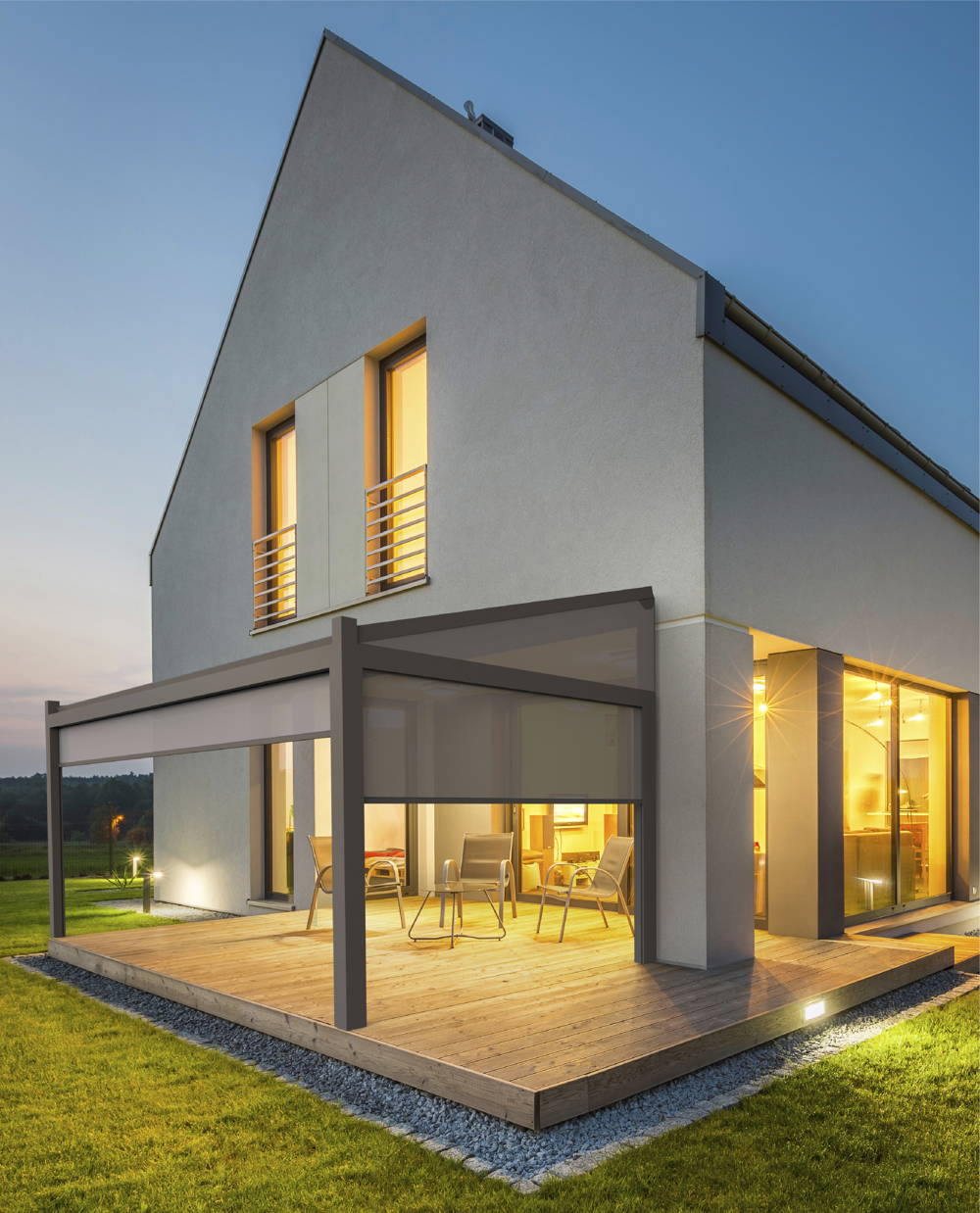 Here are some insights on how blinds could help solve common Malaysian problems;
Problem 1: How can I give my outdoor space a facelift on a budget?
Transforms Any Place in a Jiffy 
Blinds come in extremely handy for the young and trendy who have an eye for keeping their space minimally designed yet chic and fun. They are available in a myriad of colours, textures, and designs, complementing any décor to create an exterior space that's artistically appealing. For example, wooden blinds work best in giving an elegant boho feel! With a few potted plants or artificial greenery, you could bring a warm and fun ambience to your place in an instant!
Blinds can not only become a one-of-a-kind element of the area, but they are also not prohibitively expensive. They are generally less costly to buy and install than curtains! If you ever find them getting dusky or stained, give them a good wash, and they are good to go.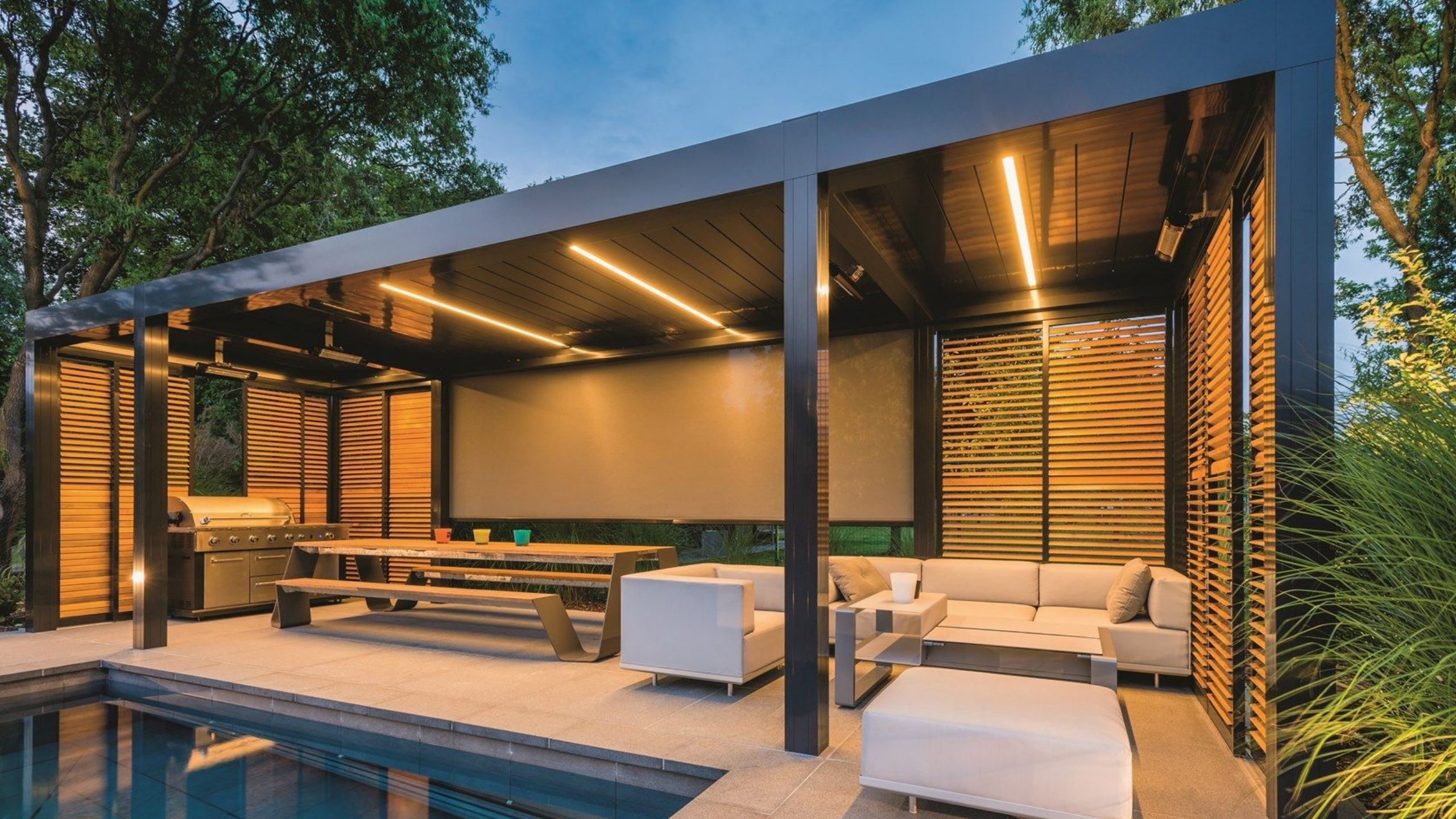 Problem 2:  I need a quick solution to draw privacy on my condo balcony!
Offers Perfect Shield For Your Outdoor Patio
Refraining from walls and grills for your condo? Use patio blinds, sun blinds, roller and external shutters, and awnings to make the most out of your outdoor space. Outdoor blinds can help you maximise your outdoor space by enclosing the balcony, porch, and patio areas, offering you more functional space.
An Abundance of Privacy Drawn with Just a Pull of a String
Need your own secluded space to stretch out on your yoga mat? Just draw your blinds shut, and you have your own private space! Blinds don't just come fancy and pretty; they are also a great choice to block out the outer world for your peace of mind. If you have a very open and exposed balcony, using top-down shades allows you to adjust the shade from the top to allow natural light while maintaining the seclusion level you want.
Problem 3: How do I get alternatives for curtains that are weather-resistant?
Weather Sustainable Blinds 
Blinds are truly versatile when it comes to being water-resistant and are highly durable during windy or rainy seasons. They are great at withstanding the rain or shine all year round. It's a huge bonus to entertain your guests and clients even when it's too hot or too cold outside and inside.
Saves Energy Efficiently with High Durability Blinds
Living in a tropical country, humidity and heat is the weather we are accustomed to all year round. To wipe the sweaty mess away, we often indulge ourselves in air conditioning and air purifiers, which hike up your electricity bill unreasonably. But do you know that blinds can lower your energy bill by up to 50%? Blinds keep your windows warm while also keeping them cool by concealing and insulating your home and office from the scorching sun. Trust me, it's efficient indeed!
Problem 4: How do I find the right glare-resistant shield for my office window panels that's low maintenance?
Glare Resistant Fiberglass Blinds
Are you working from home, and your room seems to always catch the worst lighting on your laptop screen? Or got your office situated on the top floors and the afternoon sun just burns you down during the midday?
With the emergence of fiberglass material in blinds, their quality has been uplifted quite well, promising to keep light, bugs, and glare away. What is fiberglass material, you may ask? Fiberglass blinds are self-cleaning, environmentally sustainable, fire retardant, antibacterial, anti-static, and flexible, among other benefits. It is an innovative textile product that will fill a void in our country. This is a great asset for hotels, residences, and offices exposed to direct sunlight to block it out completely!
Custom Made Blinds Catering to Your Needs with Minimal Maintenance
Traditional pleated drapes are a pleasant window treatment favourite. Lined draperies that are properly put on a well-constructed traverse rod deliver years of low-maintenance window coverage. Avoid colours, such as white or black, that are extremely pale or dark and can emphasise dirt and soiling. Select sill-height drapes in dove gray hue to reduce dust attracted to full-length drapery hemlines.
Blinds have evolved and transpired to be a superb investment to keep your privacy secluded, shield you from rain or shine, save energy, and be generally pocket-friendly. Check out Tachitica if you're looking for the perfect blinds for your property!
They are one of the major blind producers in Malaysia, providing you with an array of blinds that best fit your budget in style!
All customers will be treated to an exclusive 15% Limited Time Offer for Product-Renson Fixscreens from 1st – 31st March 2022*. So wait no more, and order yours today! For further inquiries do get in touch with Tachitica's representatives, you can call their hotline at 1700-818-276.
*Terms and conditions apply.