Did you know that an average household reportedly contains 300,000 items? But with a minimalist-themed home, you can have fewer items, keeping your sanctuary clean and pristine.  That's minimalistic design for you! A minimalistic design never goes out of style. This design is all about comfort whilst keeping the space aesthetically simple.
Many Malaysians have started implementing this style in their homes as it's a timeless design style that helps prevent clutter and is budget-friendly too! Here are a few Malaysian homes curated with this timeless design in mind that welcomes you to a paradise of zen vibes.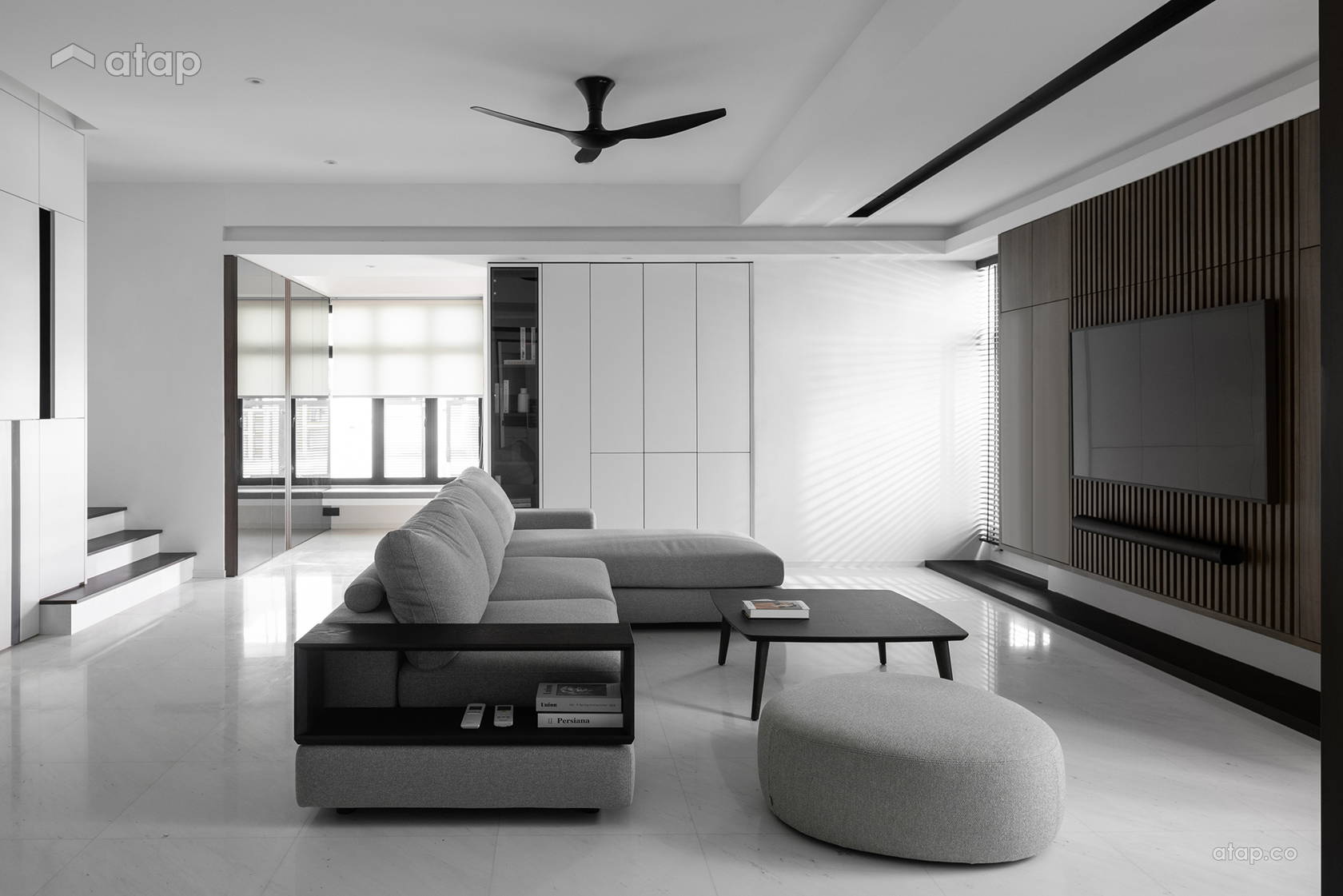 The paramount dictum of minimalist home decor is simplicity. The nature of simplicity was embodied in this contemporary minimalism-designed single-family home. This home is kept simple with toned-down decor, and the "less is more" principle. It is located within the established area of Bukit Mertajam and centers exclusively on a basic pattern with a monochromatic color scheme.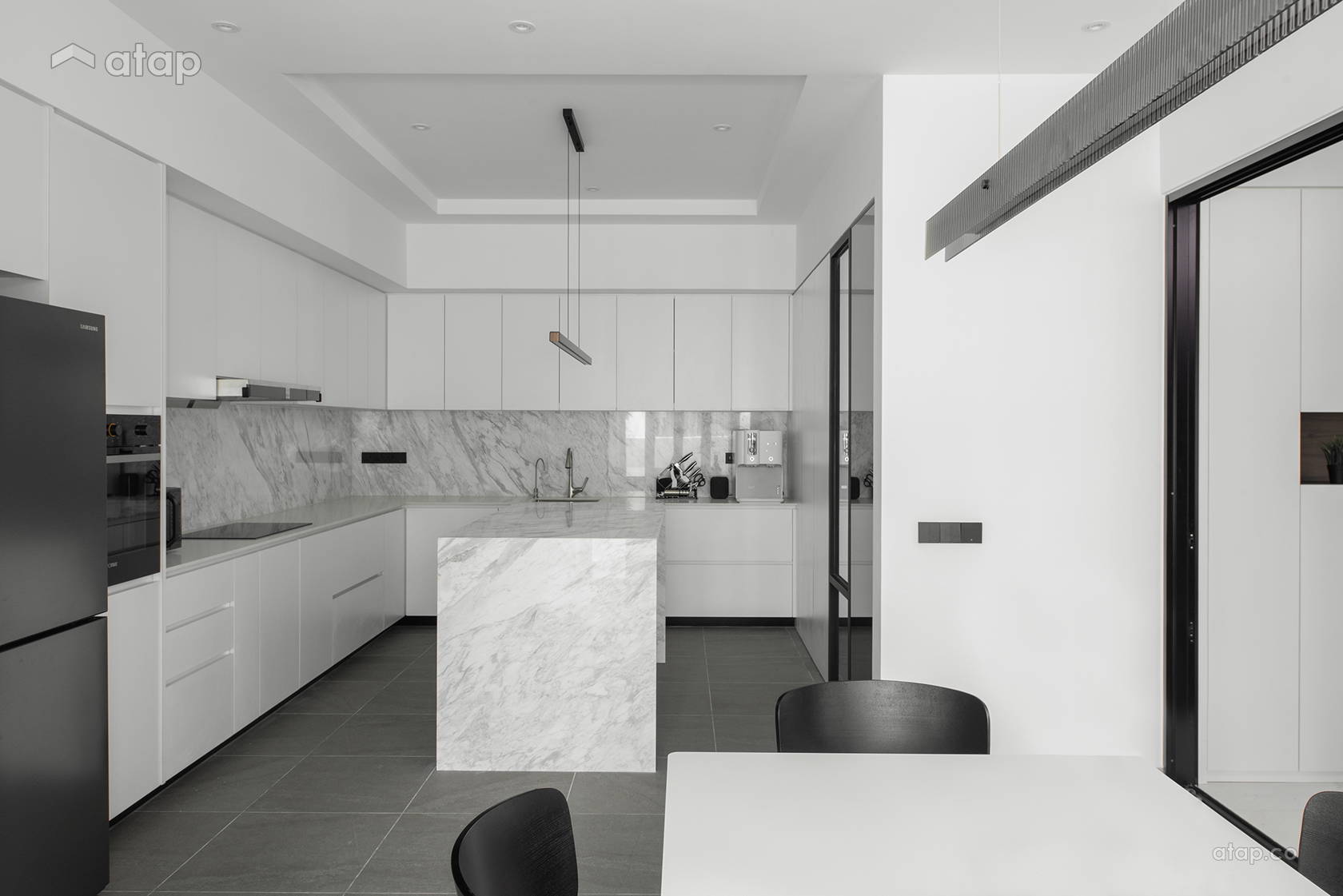 The modern lines, cohesive theme, natural Italian marble floors, and porcelain tiles create a layered, warm, rich, minimalist home with a gallery-like setting. The original ground floor plan has been completely rearranged to enhance the passive cooling effect around the property. Eliminating sections of the wall has expanded interior spaces to maximize lateral ventilation and natural light into the abode. Spatial zoning throughout the house creates a place of solace for its residents.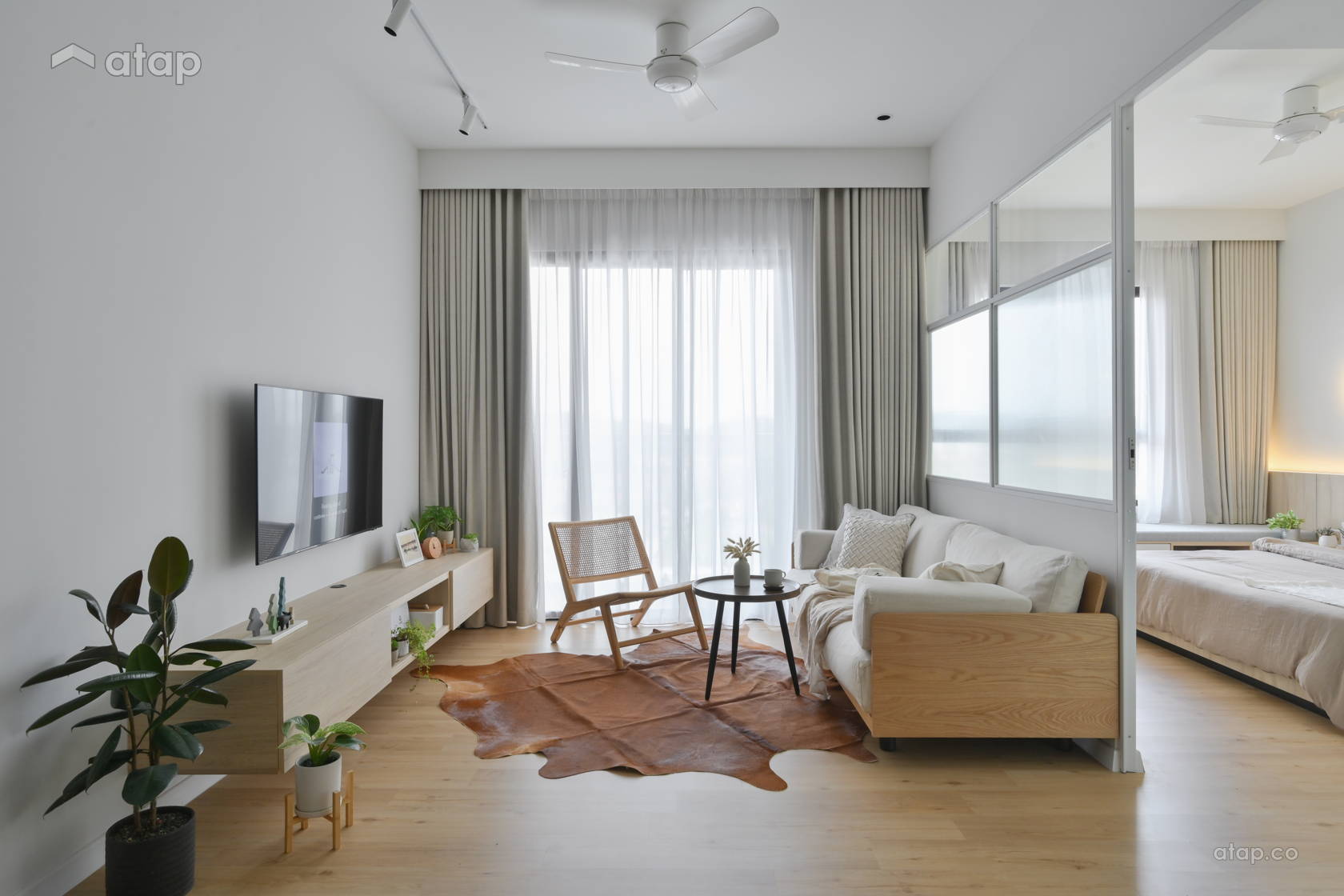 Meeting the realistic functionality concerns of the homeowner or family is an essential tool for maintaining a minimalist living space. The design should be clear and straightforward but not monotonous. This home thrives on the beauty of its natural forms, light use of colors, and beautiful materials.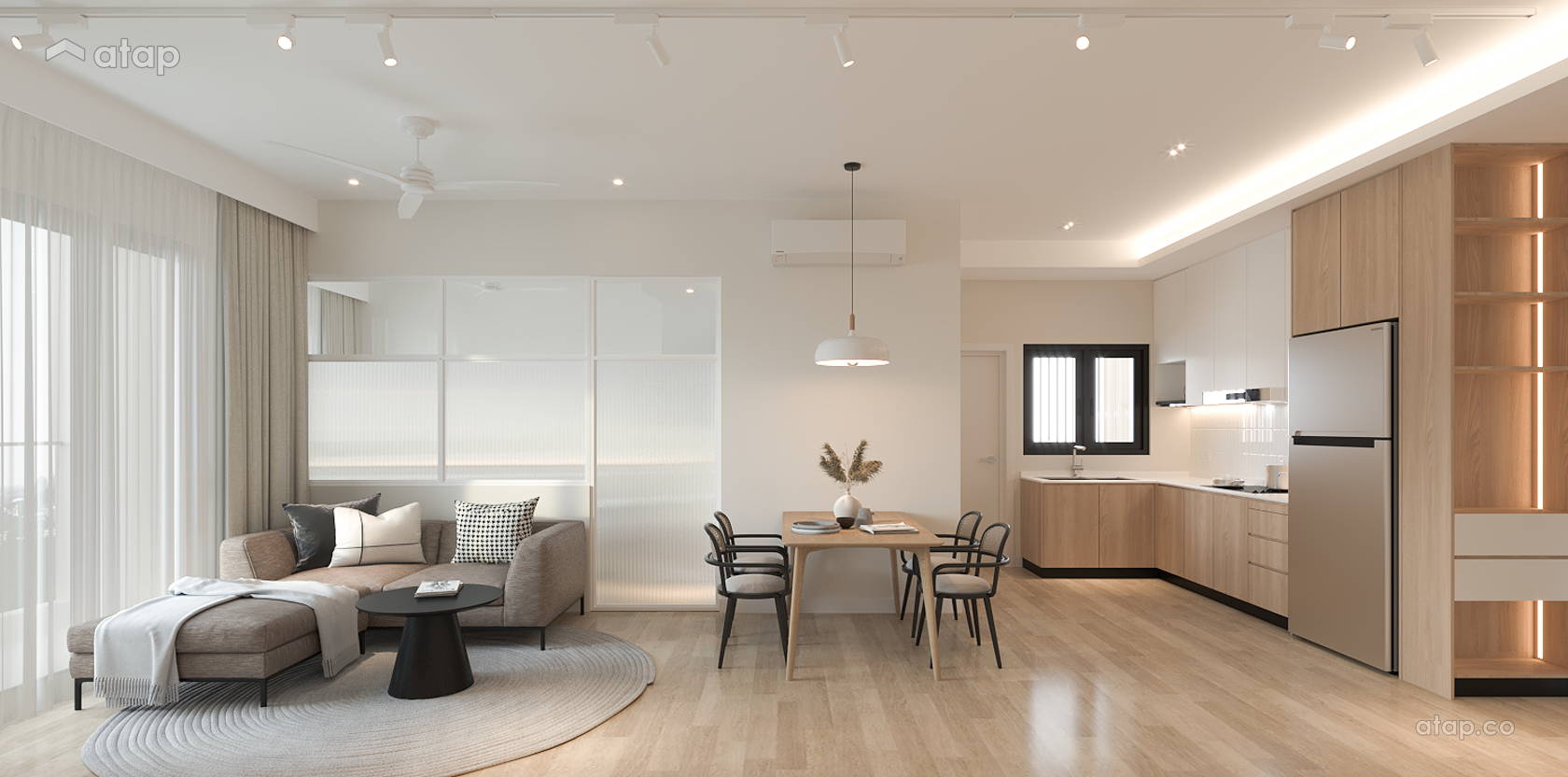 This small home is designed with a Japandi theme in mind.  There are a plethora of natural hues assembled in this property for a calming, peaceful ambiance. Drawing on the comfort of Scandinavian design with warm textures and soft objects, this home embraces the elegance of Japanese style to get the best of both worlds. While both styles emphasize functionality, a Zen-like sense of serenity is present in this home.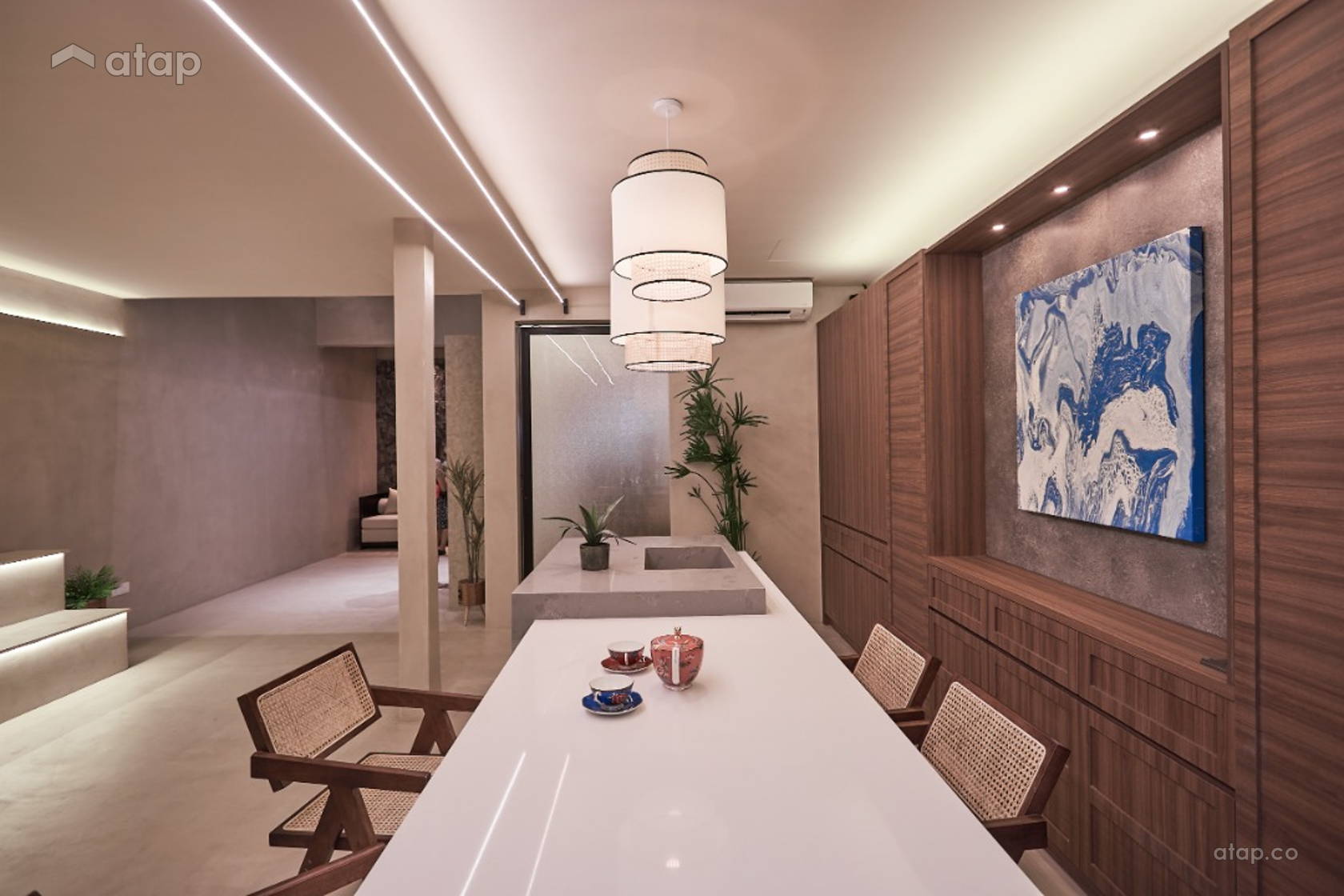 Minimalism can also prevail in spaces that are classic and traditional in design. This office's design concept is based on wabi-sabi design, a style that seeks beauty in every flaw. Simplicity, asymmetry, neutral color palettes, earthy tones, and organic components define the aesthetics of this home.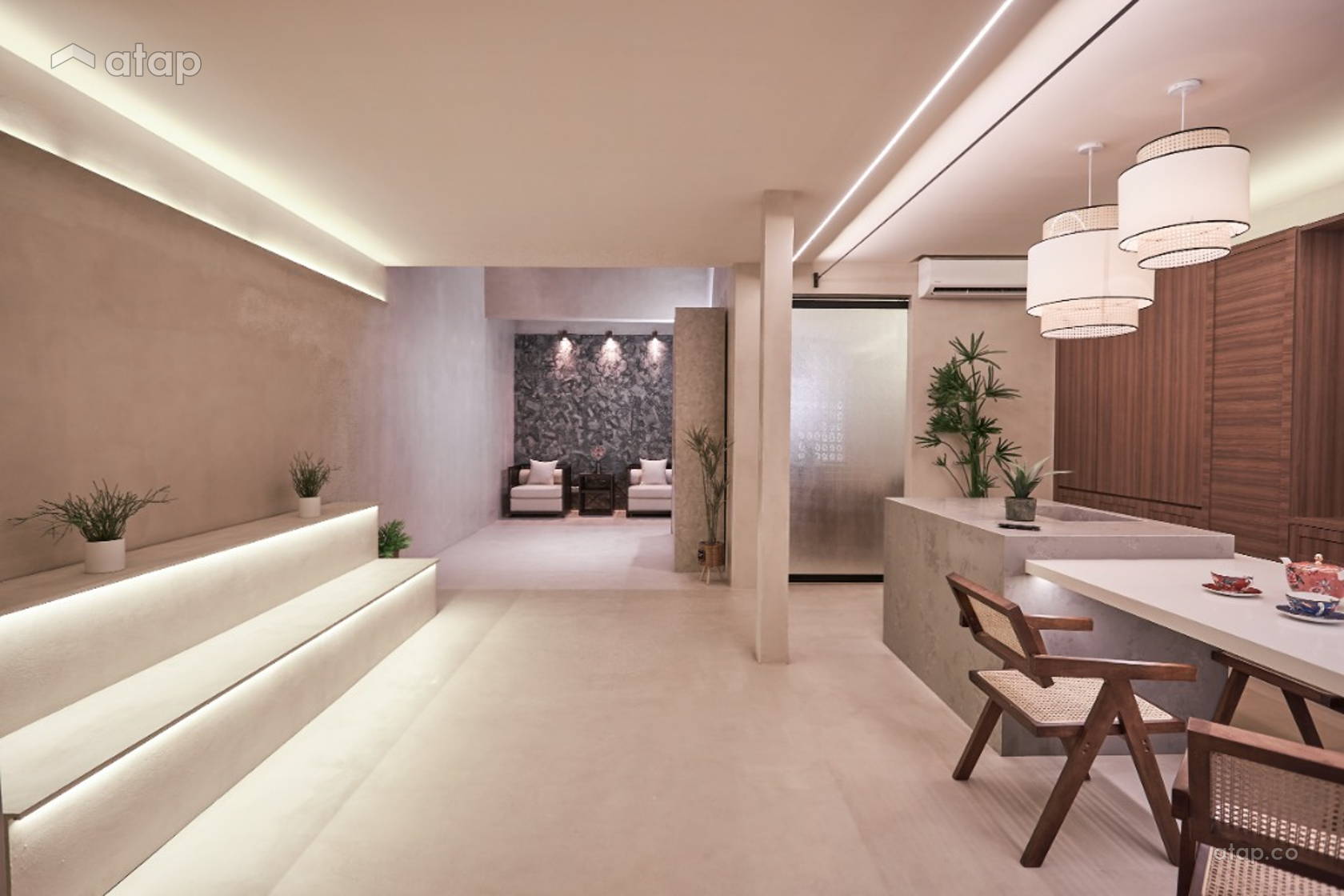 Wabi-sabi fosters minimalism, so only essential items are kept in the office. This provides a clutter-free, peaceful environment. To retain Asian culture and lend life to the room, the project also includes oriental design through exquisite wall art and wallpapers. The end result is a space that is uncluttered, clean, airy, and sophisticated. It's a  perfectly functional and harmonious setting that presents serenity to the eye and contentment to the soul.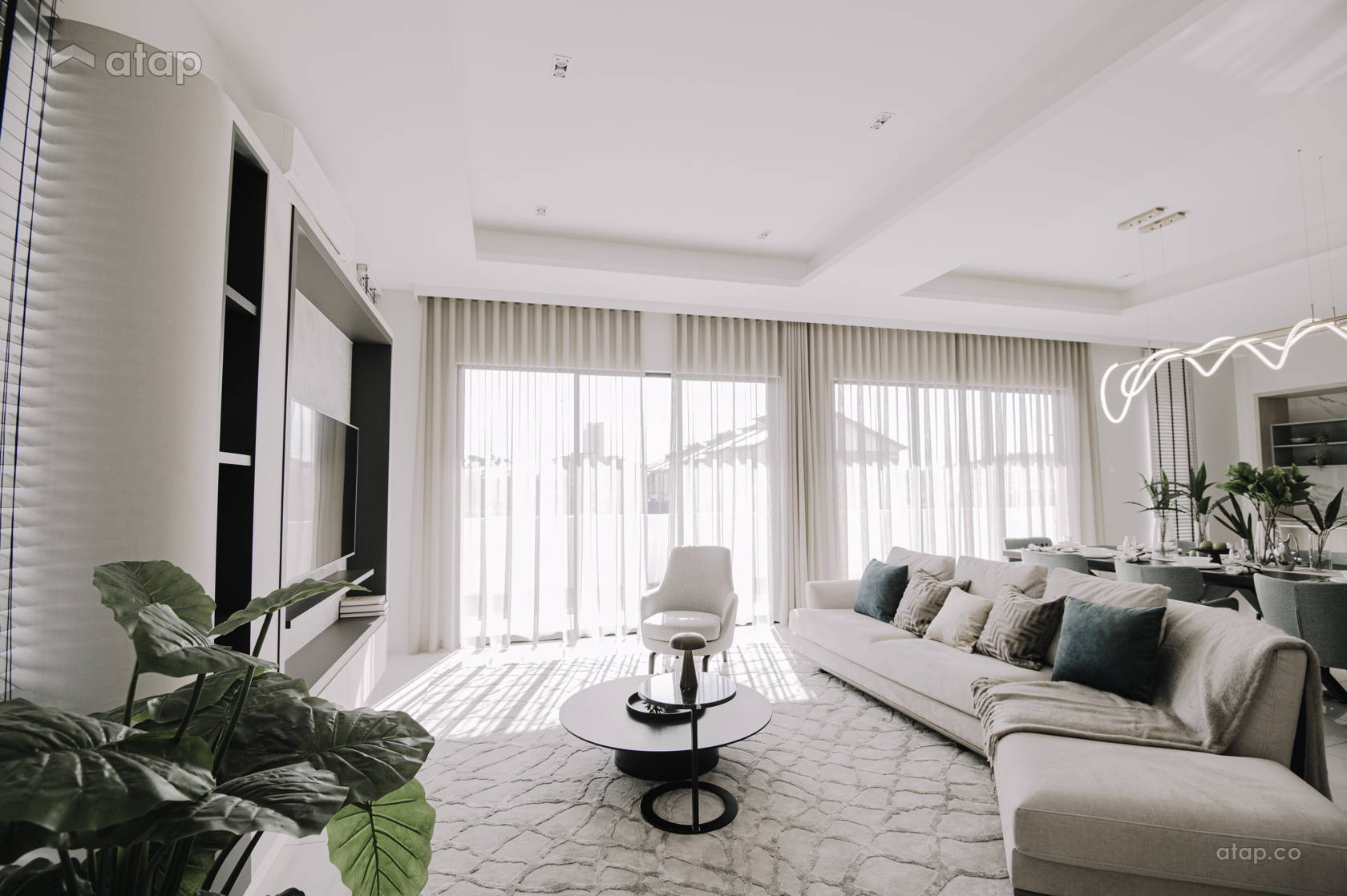 One of the most important criteria to take note of when designing a minimalistic space is to build a clutter-free environment by integrating intentional storage space. To create a Scandinavian luxe area, natural elements such as wool fabric, marble, and brass with neutral colors accompanied by dark contrast are combined to produce a bright and open-concept living-dining hall.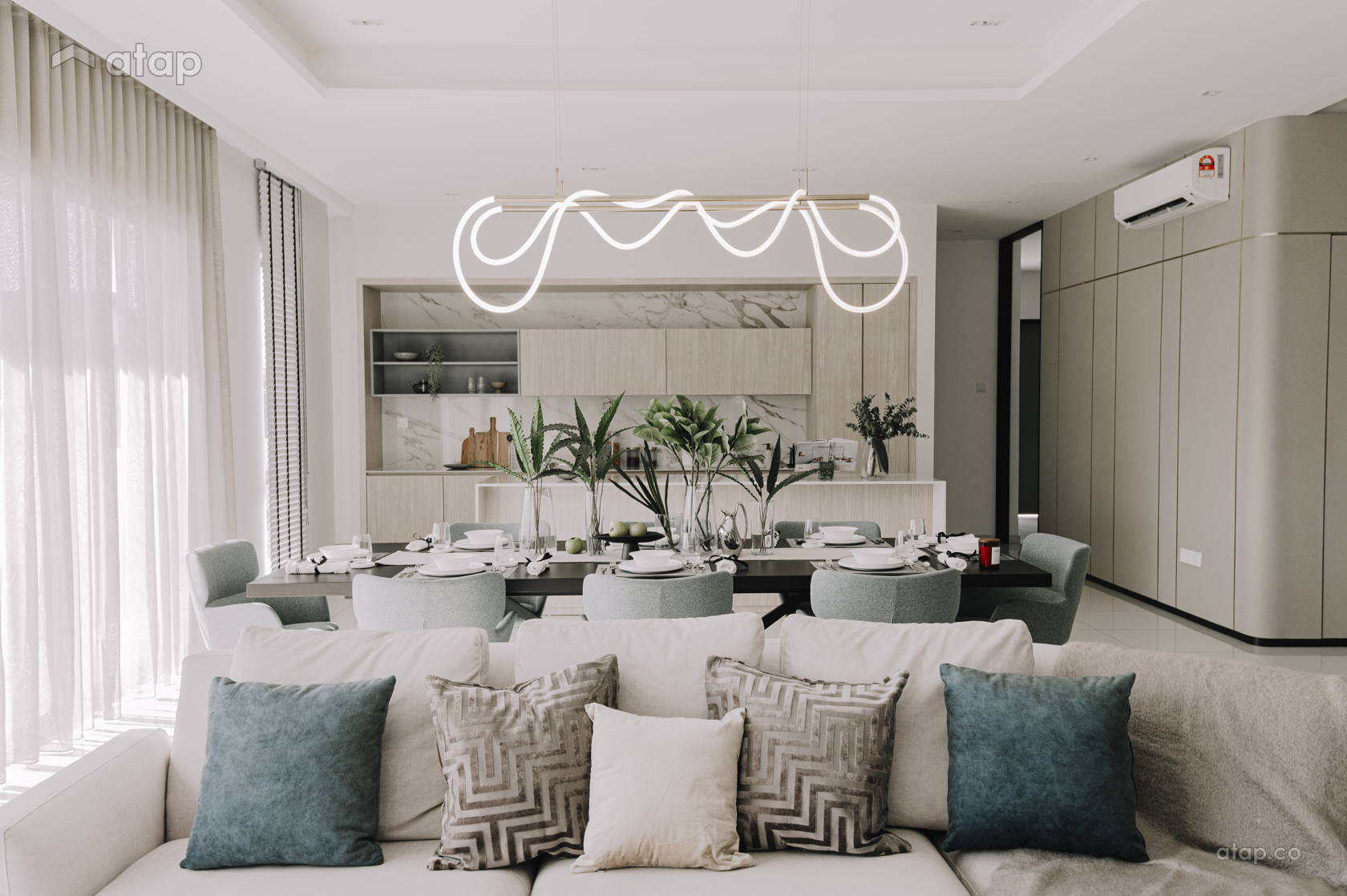 Meanwhile, on the second level, there's a space that's been utilized as a family hall, complete with open bookshelves serving as a visual point. The interior designer designed this home by incorporating an abundance of cabinetry that camouflages into the background as wall decor pieces. The textured cabinet adds a special flair to the interiors of the home by serving double duty, making it perfect for homeowners wanting to revamp their small space into a minimalistic paradise.
It's tough to refuse the serenity and simple beauty of a resolved minimalist interior, but achieving this look takes more thought and effort. Frankly speaking, minimalistic interiors are more than just selecting a few pieces of furniture for a clean, light-colored interior that could leave a place feeling cold and unlived-in. This design needs professional assistance in setting the right mood and creating the perfect zen ambiance you're searching for!