Taiwan Excellence, the symbol of the highest awarded to the best Taiwanese-made products, is set to appear at Archidex 2023, the premier architecture and design event held in Kuala Lumpur, Malaysia.
Renowned for its commitment to innovation and value-driven products, Taiwan Excellence will showcase a range of cutting-edge technologies and solutions at the expo. Among the standout brands participating are BenQ Materials and Innolux, presenting their groundbreaking solutions that redefine privacy, sustainability, and smart building design.
BenQ Materials: Revolutionizing High Transparency and Energy Efficiency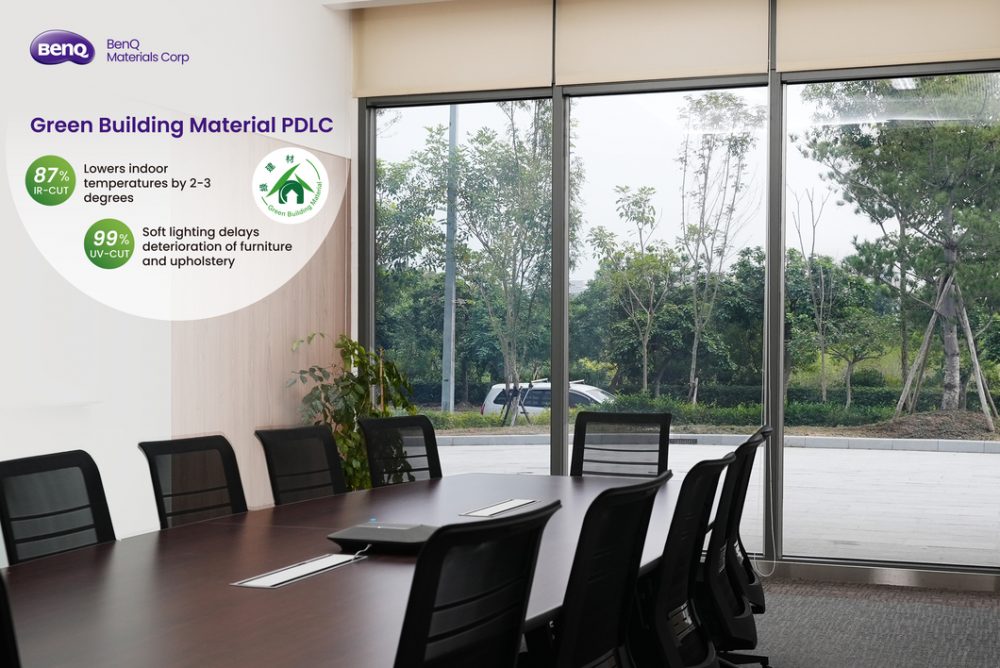 BenQ Materials, a leader in innovation and green technologies, is set to captivate visitors with its groundbreaking Polymer-Dispersed Liquid Crystals (PDLC) Smart Film. This remarkable optical film offers a seamless transition between see-through and matte effects, providing enhanced privacy while optimising natural light and creating a spacious ambience.
Beyond its aesthetics, the PDLC Smart Film boasts impressive energy-saving features, including heat insulation and ultraviolet light isolation. By reducing heat transfer and blocking harmful UV radiation, the film contributes to significant energy savings and promotes sustainability in building design. Notably, the film has received Taiwan's Green Building Materials Certification, making it the first-ever of its kind to achieve this prestigious recognition. BenQ Materials aims to lead in materials science through continuous innovation, focusing on developing environmentally sustainable products and technologies. With expertise in optoelectronics-grade processes, the company offers premium partition design options for the construction market.
Innolux: Advancing Sustainable Smart Buildings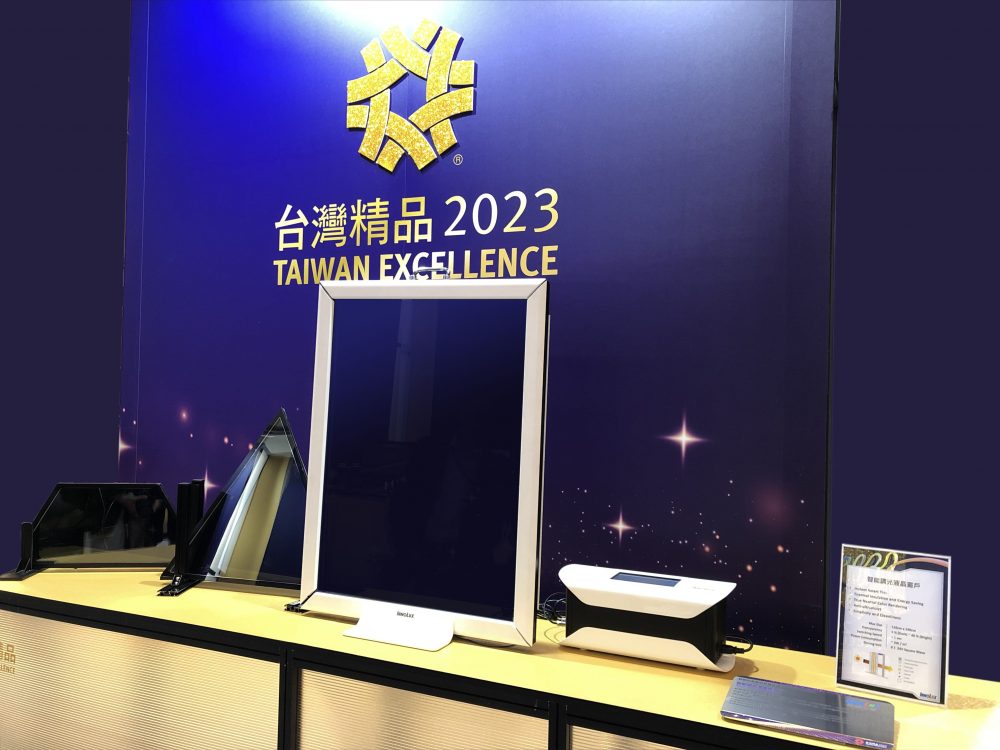 Innolux, a leading brand renowned for its cutting-edge display technologies, will present its innovative Smart Liquid Crystal (LC) Windows at Archidex 2023. Designed to redefine smart building design, these windows offer an array of advanced features that prioritize energy efficiency and occupant comfort. Equipped with automatic dimming and natural lighting capabilities, the windows ensure optimal light control while eliminating colour shifts.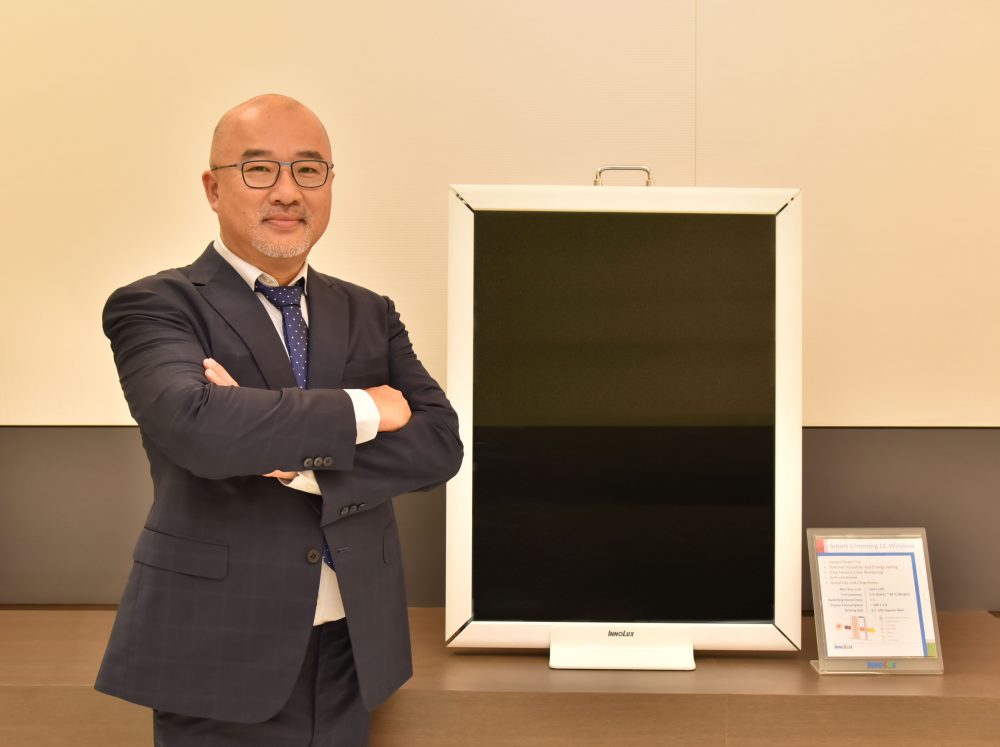 With a rapid response time of less than one second, the Smart LC Windows seamlessly adapt to changing A/C and lighting conditions. This intelligent management system results in significant energy savings, reduced consumption, and lowered greenhouse gas emissions, contributing to a more sustainable future. Additionally, these windows effectively reduce glare, provide UV blocking, and offer shading capabilities, enhancing both occupant comfort and energy efficiency. Innolux's Smart LC Windows are poised to transform the architectural landscape by preserving aesthetics, improving indoor air quality, and replacing traditional curtains. Besides, Innolux is already using its exclusive, complete manufacturing technology to produce smart LC windows that meet customers' needs. This product can be used in a variety of settings, including green buildings, smart homes, and large, open public spaces such as hospitals, art galleries, airports, and even smart transportation. The business opportunities are unlimited.
As Taiwan Excellence takes center stage at Archidex 2023, it underscores the brand's dedication to fostering innovation and promoting sustainable practices in the architecture and design industry. Through the participation of brands like BenQ Materials and Innolux, Taiwan Excellence showcases cutting-edge technologies that redefine privacy, energy efficiency, and smart building design. By integrating advanced materials, intelligent light control, and sustainable features, these brands embody the commitment to shaping a greener, smarter future.

Archidex 2023 is set to leave a lasting impact on the architecture and design community. Through the spotlight on innovative brands like BenQ Materials and Innolux, visitors can experience firsthand the transformative power of technologies that enhance privacy, energy efficiency, and sustainability in smart building design. As the industry embraces sustainable practices, it paves the way for a brighter future where innovation and sustainability go hand in hand in architecture and design. Attendees at Archidex 2023 can look forward to exploring the latest advancements from BENQ, Innolux, and many other companies highlighting the cutting-edge solutions that are reshaping the future of the built environment.
Are you ready to discover the future of building design? Join us at Archidex, KLCC, on July 27th at 11.00 am for a product talk by Taiwan Excellence titled, 'The Buildings of the Future.'
Engage with industry experts, explore groundbreaking technologies, and be part of the conversation that is shaping tomorrow's buildings. Secure your spot now!
—
To discover more Taiwan Excellence premium products, visit here: https://bit.ly/TEArc23ATP