Why you should care
This is an exclusive collaboration made by Atap.co with Panasonic to upgrade your lavatory with features of a 5-star Japanese hotel toilet.
Are you a keen homeowner wanting to give your home an upgrade? Check out how to win a FREE Panasonic Electric Bidet and why this product is ideal for your future home!
Serving Malaysians for 45 years and more, Panasonic has been a reputable brand in most local households for generations. In an ongoing endeavor to help serve you better, the renowned brand has partnered with Atap.co to introduce its exclusive electric bidet for your lavatory!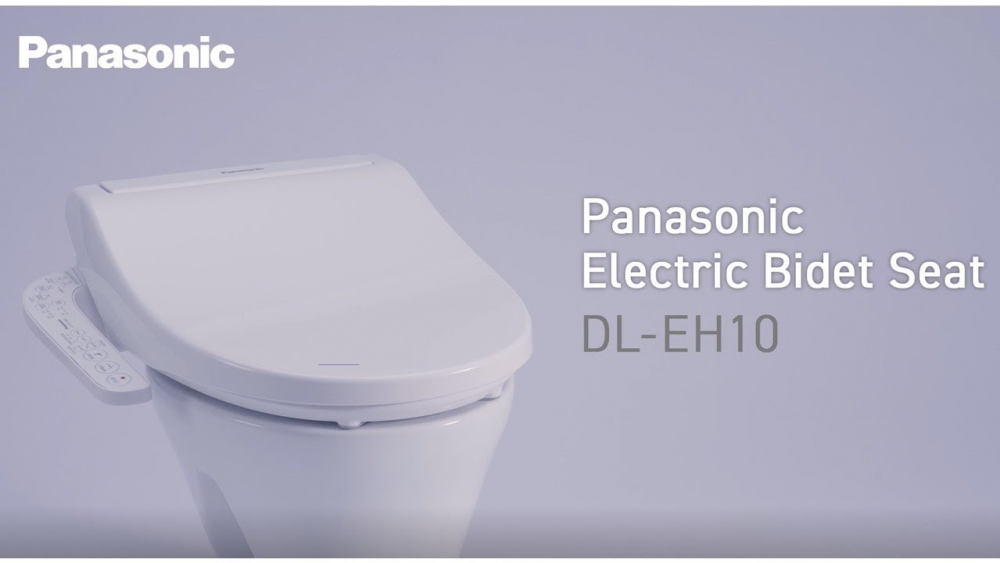 So you may ask, what is a bidet, and why is it important for you? Scroll through to check out WO Atelier's new project with this electric bidet seat and why your toilet needs this innovatively valuable bidet upgrade now!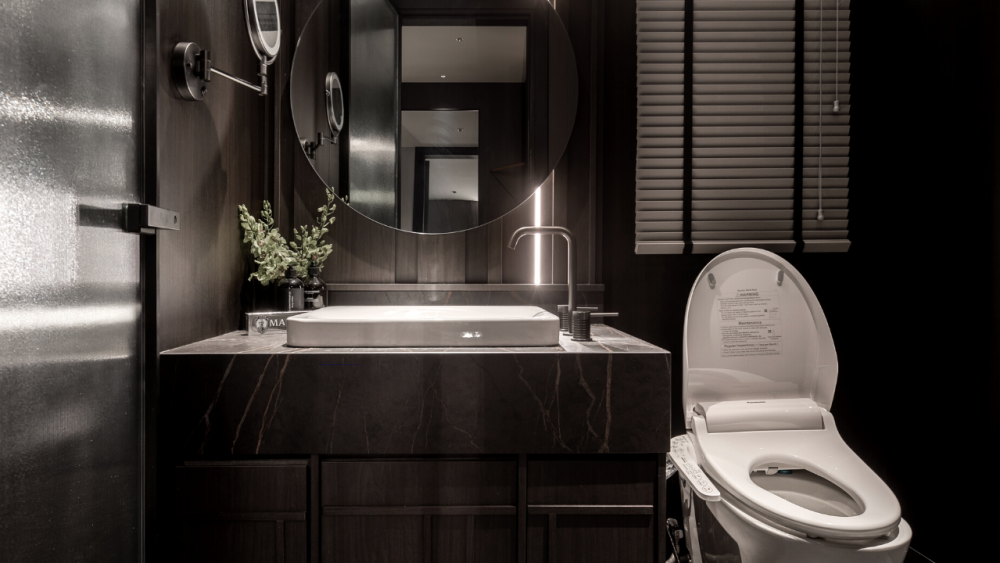 What is an electric bidet seat?
An electric bidet offers exceptional convenience to your washroom. It is an excellent addition to your home because it simplifies and facilitates your daily bathroom use. This bidet is ideal for Malaysian families especially appreciated by female during menstruation, individuals with constipation, mobility restricted individuals (elderly, pregnant ladies, etc.) and young children, training to use the toilet independently.  It is connected to your current water connection and employ a nozzle to spray a jet of warm water that cleans your genitals, controlled by the side remote to reduce the need for toilet paper in a more sanitary manner.
Why do interior designers recommend Panasonic's electric bidet seat as a beneficial tool for a Malaysian home?
"According to Wo Atelier; The bidet is a great asset as it offers the best of both worlds, making it relatively easier to use than normal toilet seats with unattached bidet and comes with a comforting seat alongside auto adjustable water temperature for a comfortable toilet experience"
Panasonic electric bidet helps to improve hygiene and transform your toilet into a dry, clean, safe and comfortable space, bringing luxury hotel experiences into your home.
Cleanliness at its supreme state
Bidet seats are very hygienic; It's cleverly self- cleanses mechanism and an antibacterial covering for enhanced security. Its gapless stainless steel (SUS304) nozzle cleanses itself before and after every use. You may also activate "Nozzle Cleaning" function to further clean the nozzle with 40ºC water for 1 minute to effectively remove any form of bacteria and dirt. Furthermore, the nozzle also comes with a 99% antibacterial covering for enhanced security.
Thus, controlling the cleaning features is simple. Set the process in motion for a better, more hygienic clean with the push of a button. Panasonic's bidet seat includes multiple spray patterns and cleaning modes which allow you to manage the amount of water used precisely. Enjoy a customised and immaculate variant of water direction and temperature.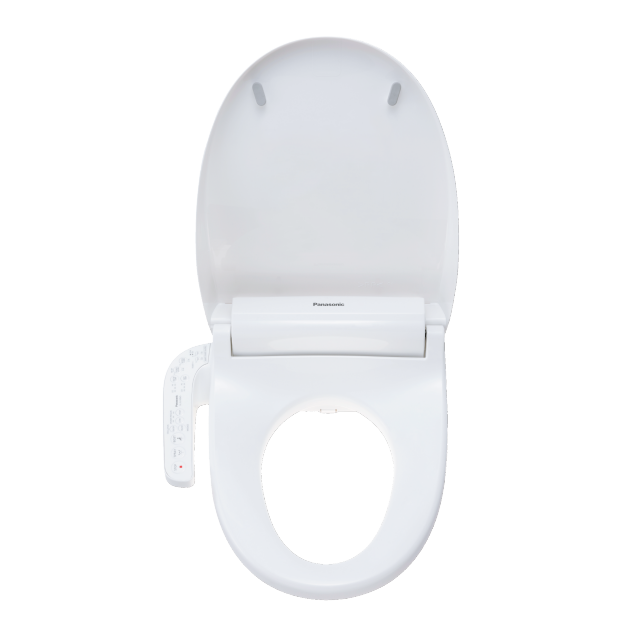 Warm comfy water cleaning and heated seats
Do you experience discomfort when wiping sensitive parts with rough toilet tissue paper? Do you experience splashing strong water force from normal manual spray? Do you experience hesitation to wash cold water in air conditioned rooms or early in the morning?
Well, that's not the case with Panasonic's customisable bidet seat that comes with temperature control of (38ºC to 40ºC) and pressure (low, medium, high) adjustment, a warm heated seat with temperature adjustment ranging (34°C to 40°C) and different wash modes. No more worries about chilly washing, chilly seat or shocking water force hereafter.
Besides normal family/ feminine wash modes, the bidet seat further features a oscillation mode to cover wider washing area and a spa like massage  mode that spritzes the posterior with a revitalising solution offering you the best yet comfortable lavatory experience.
Reduces the need for folks with restricted mobility, such as seniors, pregnant women, and people with disabilities, to reach for the faucet to clean. Pregnant mommies, you don't have to bend or turn to get the bidet spraying; with just a click of a button, you're fresh and clean. Whereas, ladies during your menstruation, the customisable warm water released from the bidet releases your pain easing your discomforts, and that is self-care done right there. Where else, for people with constipation, the warm water and heated seat solution improves blood circulation and stimulates muscle movement to help mitigate constipation.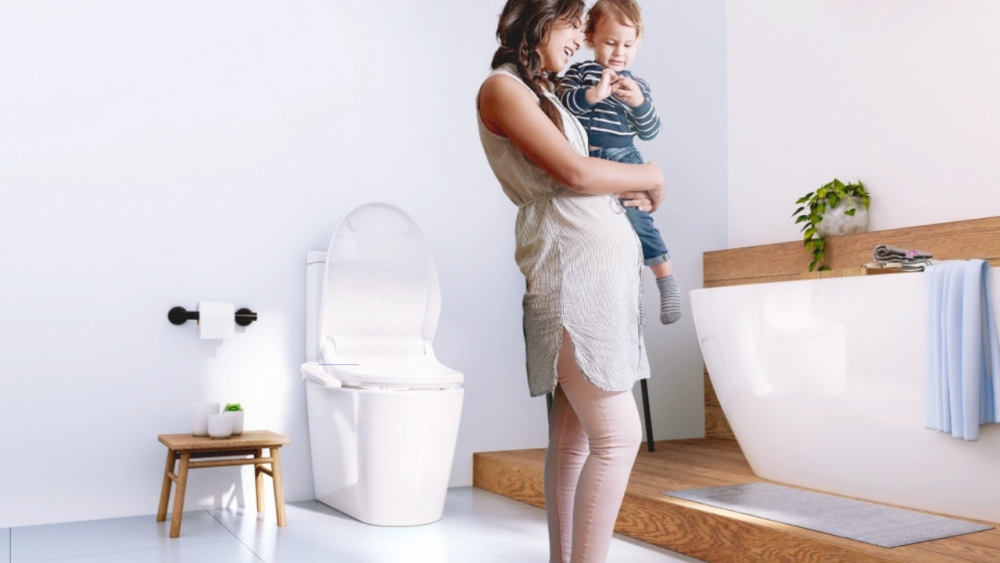 Easy and cosy fit for your toilet
Additionally, since the bidet seat is made to fit on many Malaysian standard toilets, you won't need to spend extra money replacing the toilet pan. Don't worry about the installation; however, for better clarity, check out your nearest Panasonic store for a template to see if they fit your toilet. The seat also comes with a curvy feature allowing you to have an easy peasy, uninterrupted smooth, natural call. So for those with constipation, this 3D curve seat is ergonomically designed to contour the thighs of an average person, offering better weight distribution to reduce fatigue even after long periods of sitting.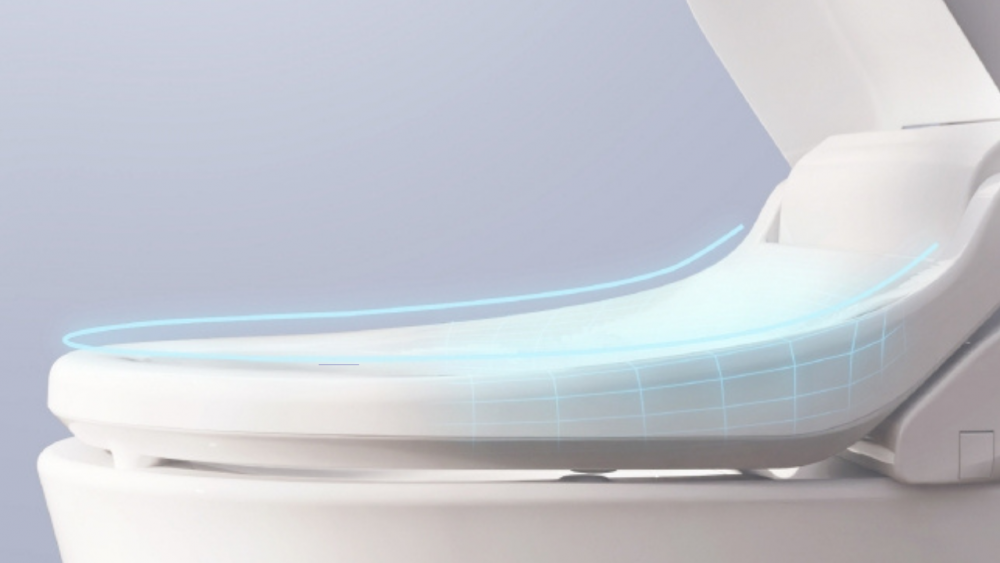 Lastly, you can save energy by turning off the seat and heating function with a single touch. Alternatively you may use "8h Power Saving" to tentatively off all heating functions for 8 hours overnight whenever needed to save energy. This seat automatically lower the temperature when its sensor tells the unit is not in use or when power-saving mode is engaged, resulting in minimal energy use (0.6kwh/day) and maximum comfort.
You can turn your toilet into an exceptional experience with various hygienic, comfort-enhancing, and sanitary upgrades. Panasonic assures you that this electric bidet is created with your everyday lavatory needs in mind, with cleanliness, comfort-enhancing, and sanitary upgrades as top priorities to provide you with the best yet most optimal bathroom experience imaginable.
To stand a chance to win A FREE ELECTRIC BIDET WITH PANASONIC, give your home a complete makeover with these listed IDs below: 
For further details and customisation templates, click here to check out Panasonic's official website and sign up to show your interest now!
Why you should care
This is an exclusive collaboration made by Atap.co with Panasonic to upgrade your lavatory with features of a 5-star Japanese hotel toilet.