Most Malaysians are well-acquainted with the Australian brand Harvey Norman. Since 2003, the brand has continually provided Malaysians with an unrivaled retail experience.
Harvey Norman has always prided itself on being a frontrunner when showcasing new products, designs, and trends in the market. On the 31st of March 2023, in collaboration with Atap.co, Harvey Norman proudly launched a new collection of Italian sofas, imported by Cubo Rosso, Italy's leading furniture manufacturer, at their Flagship Store in IPC Shopping Centre.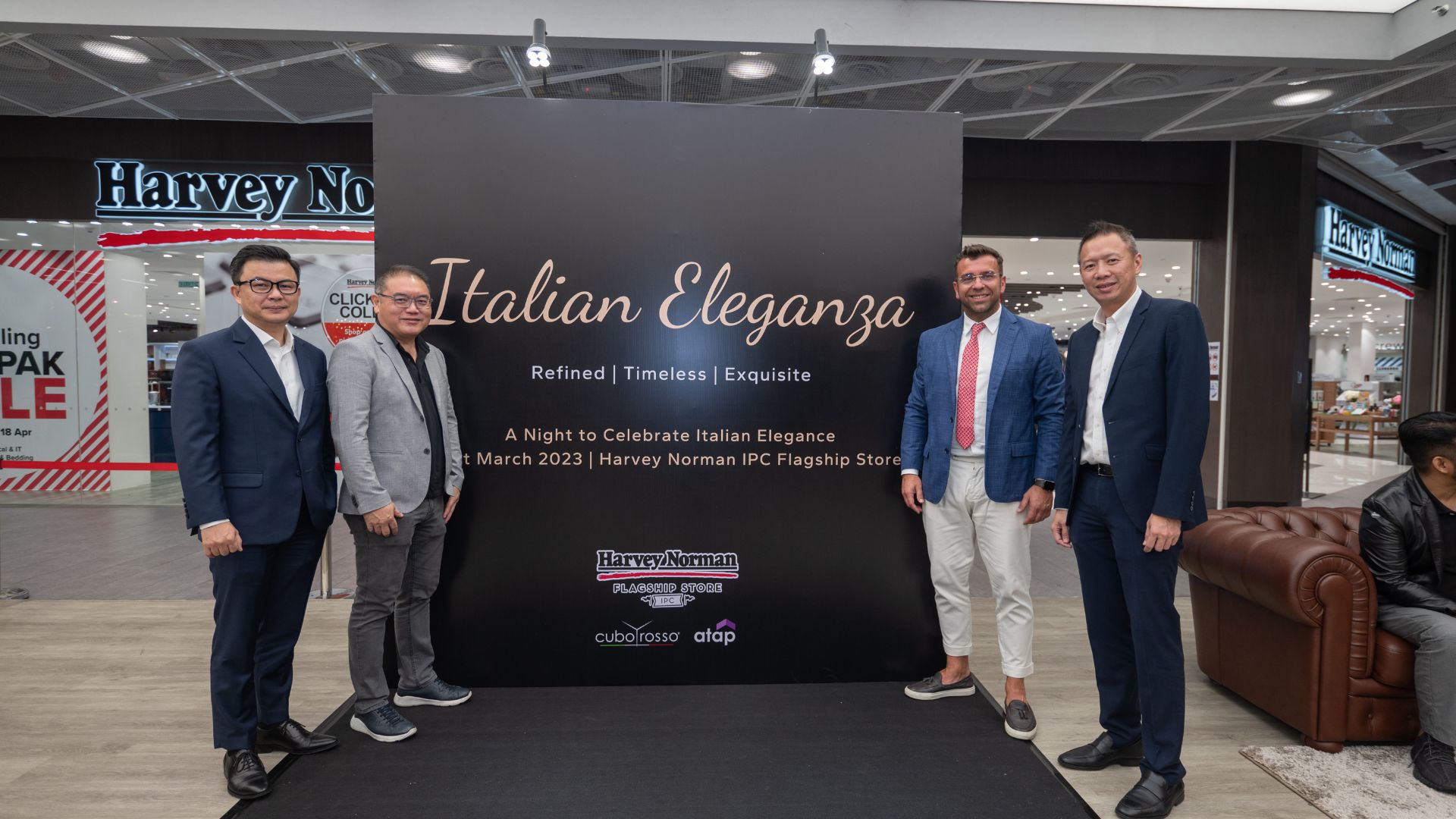 The Italian Eleganza event featured the best Italian design, aesthetics, and workmanship. The new line of Italian couches displayed during the event was made excellently by some of Italy's top artisans. The collection included a wide choice of shapes, colours, and materials, including leather and fabric upholstery options, to meet any Malaysian homeowner's taste and preference.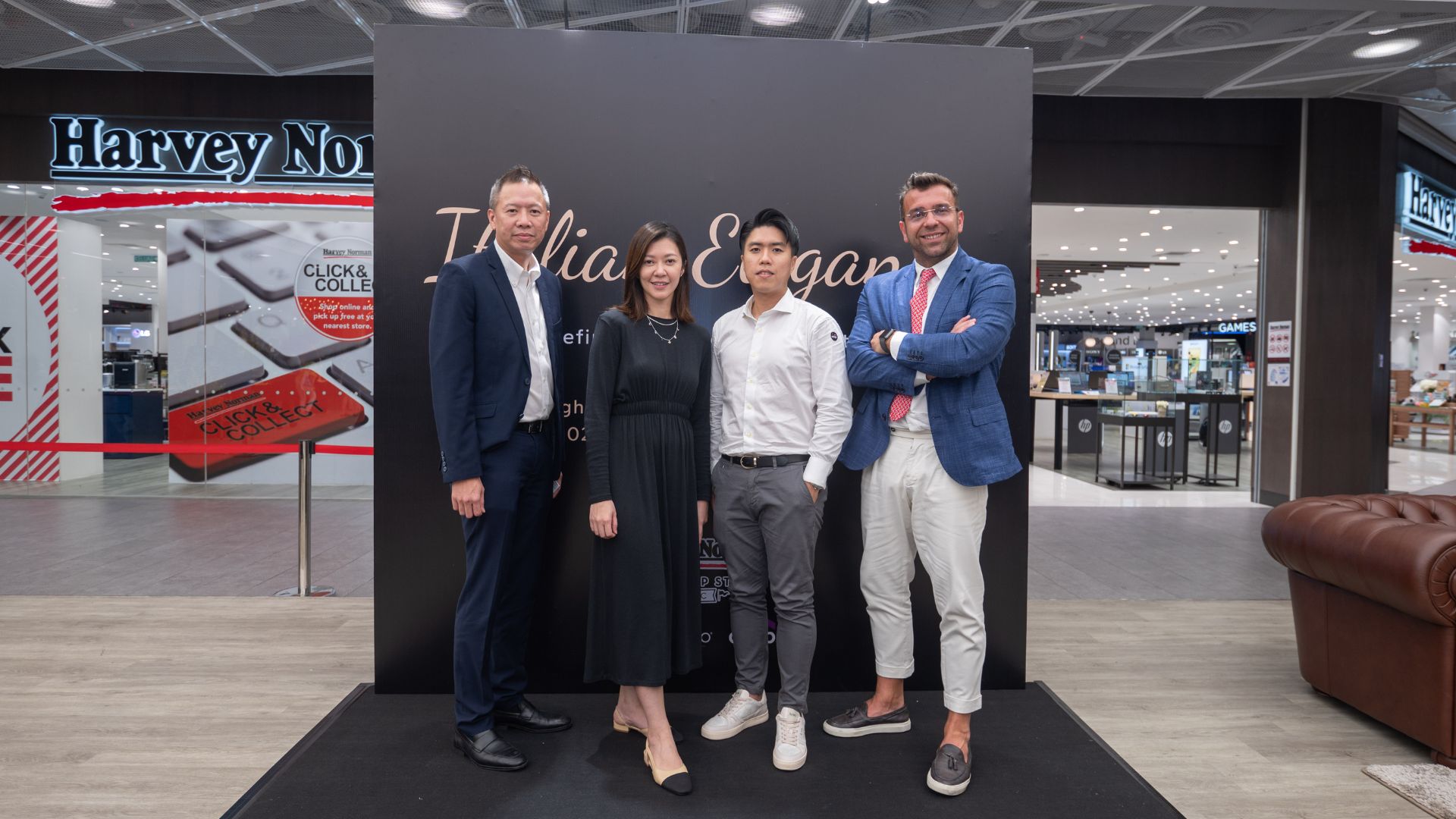 The event was graced by Harvey Norman's reputed clients and partners alongside interior designers, architects, and homeowners. In attendance were also Jonathan Toh, Chief Operating Officer of Harvey Norman Malaysia, Mark Mah, the General Manager of Furniture at Harvey Norman Malaysia, and Gianvitto Mazzerella, the Export Manager of Cubo Russo. The attendees had the opportunity to connect with the Harvey Norman team and Cubo Rosso representative and see and feel the new Italian sofa line firsthand.
Jonathan Toh, Harvey Norman Malaysia's Chief Operating Officer shared;

We are thrilled to have hosted the Italian Eleganza event, showcasing the best of Italian design and craftsmanship. The new collection of Italian sofas from Cubo Rosso is a perfect representation of Italian elegance and style, and we are excited that the demand for top quality impressive designs and long-lasting furniture pieces from our consumers are met with products we bring in by Cubo Rosso.
Customers are welcome to visit Harvey Norman IPC Flagship Store and selected Harvey Norman stores nationwide to experience the craftsmanship of this new Italian sofa collection – featuring a wide range of styles, colours, and materials, including both leather and fabric upholstery options.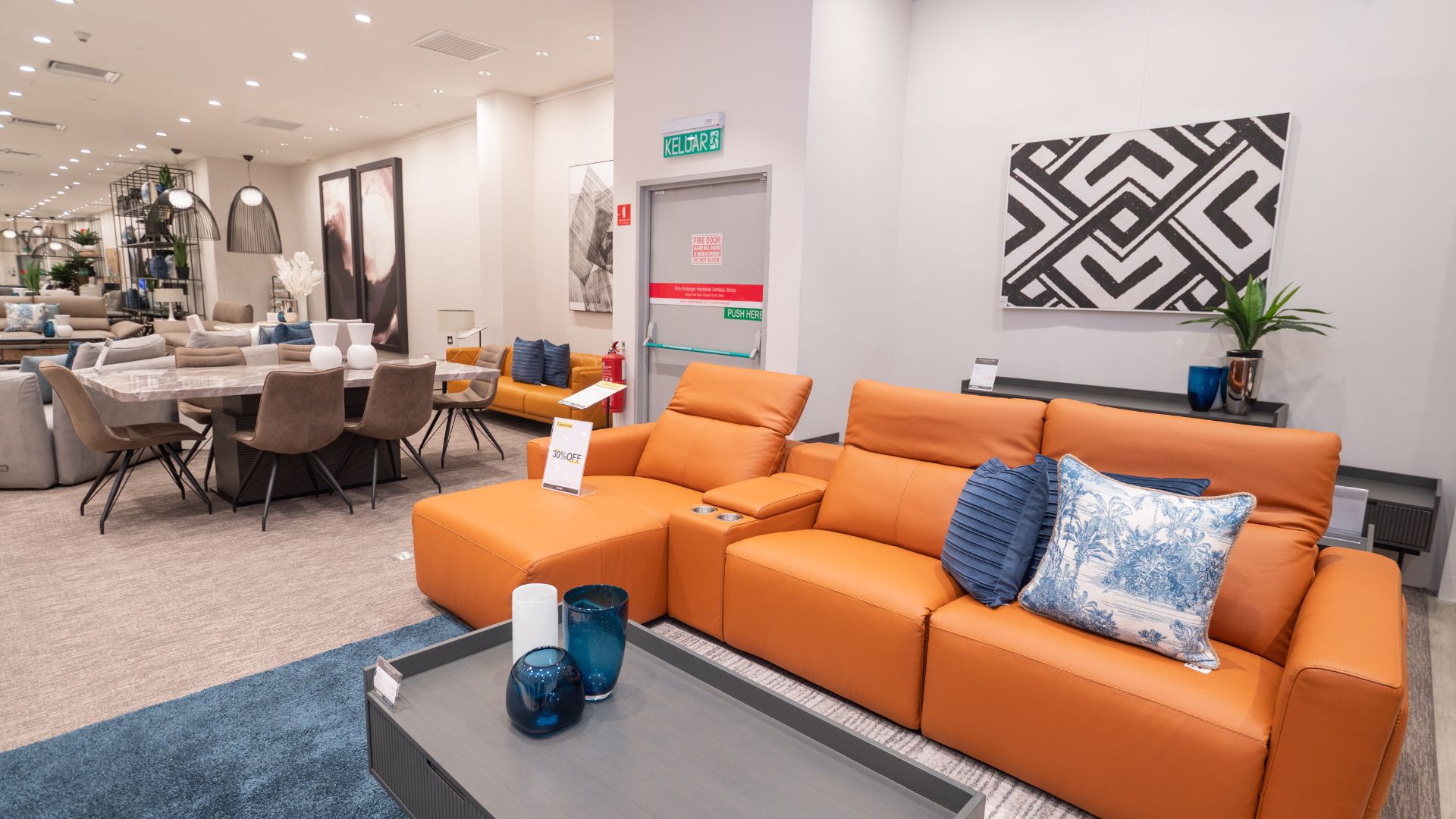 Cubo Russo is globally famed for its fine-quality furniture pieces, from classic to modern designs. The key goal of Cubo Rosso is to add value, convenience, and personality to living spaces through innovative and visually appealing design solutions. Their design stems from constant evolution to fit a wide range of customers; therefore, it was an easy decision for Harvey Norman to become the exclusive retailer of Cubo Rosso sofas in Malaysia.
Over the years, they have successfully created a distinct style based on strong factors such as colour, shape harmony, functionality, comfort, and innovation. Elevating the night further into a fruitful space for designers to connect and build connections, a round table discussion was held to discuss the local blooming trend of Italian furniture.
The discourse on cross-cultural trends in Italian furniture among Mark Mah, the General Manager of Furniture Harvey Norman Malaysia, Gianvitto Mazzerella, the Export Manager of Cubo Russo, alongside Tennyson Chia of SACHI and Veanne Chong of Luxe Interior, gave guests an insight into the influence of Italian furniture in Malaysian households.
Mark Mah, the General Manager of Furniture Harvey Norman Malaysia shared;

We get to leverage on global bulk buy through our close relationship with our Italian partners and presence in many countries, allowing us to pass savings to consumers through more affordable pricing for Italian made products.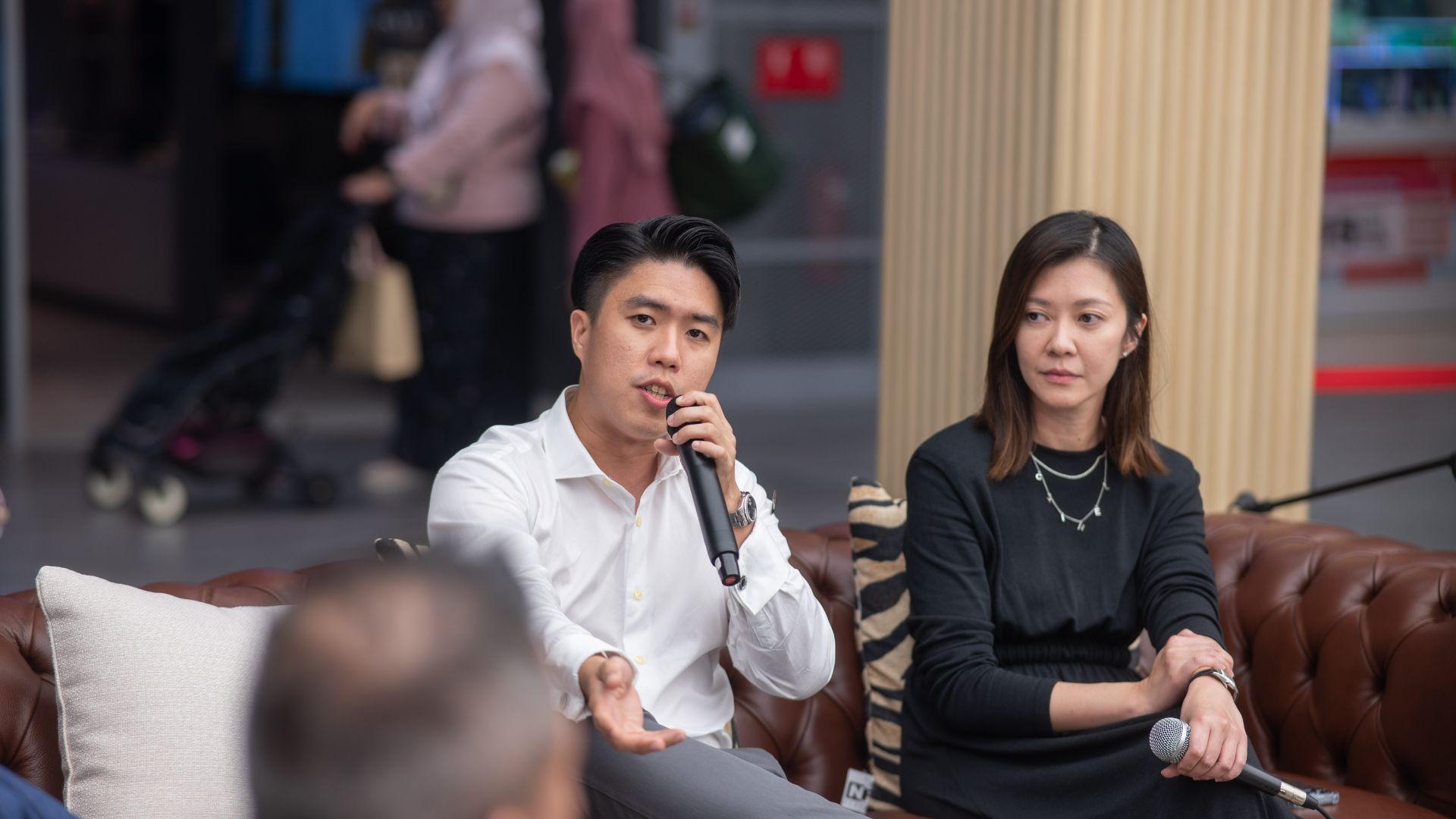 The conversation highlighted why Italian furniture is becoming increasingly popular in the regional interior design scene.
Tennyson Chia from SACHI shared that;

I think Malaysians are now looking for quality furniture and craftsmanship. We don't have the resources locally to produce these products, so we look to Italian furniture because they have all the resources. They have become the benchmark for quality furniture globally.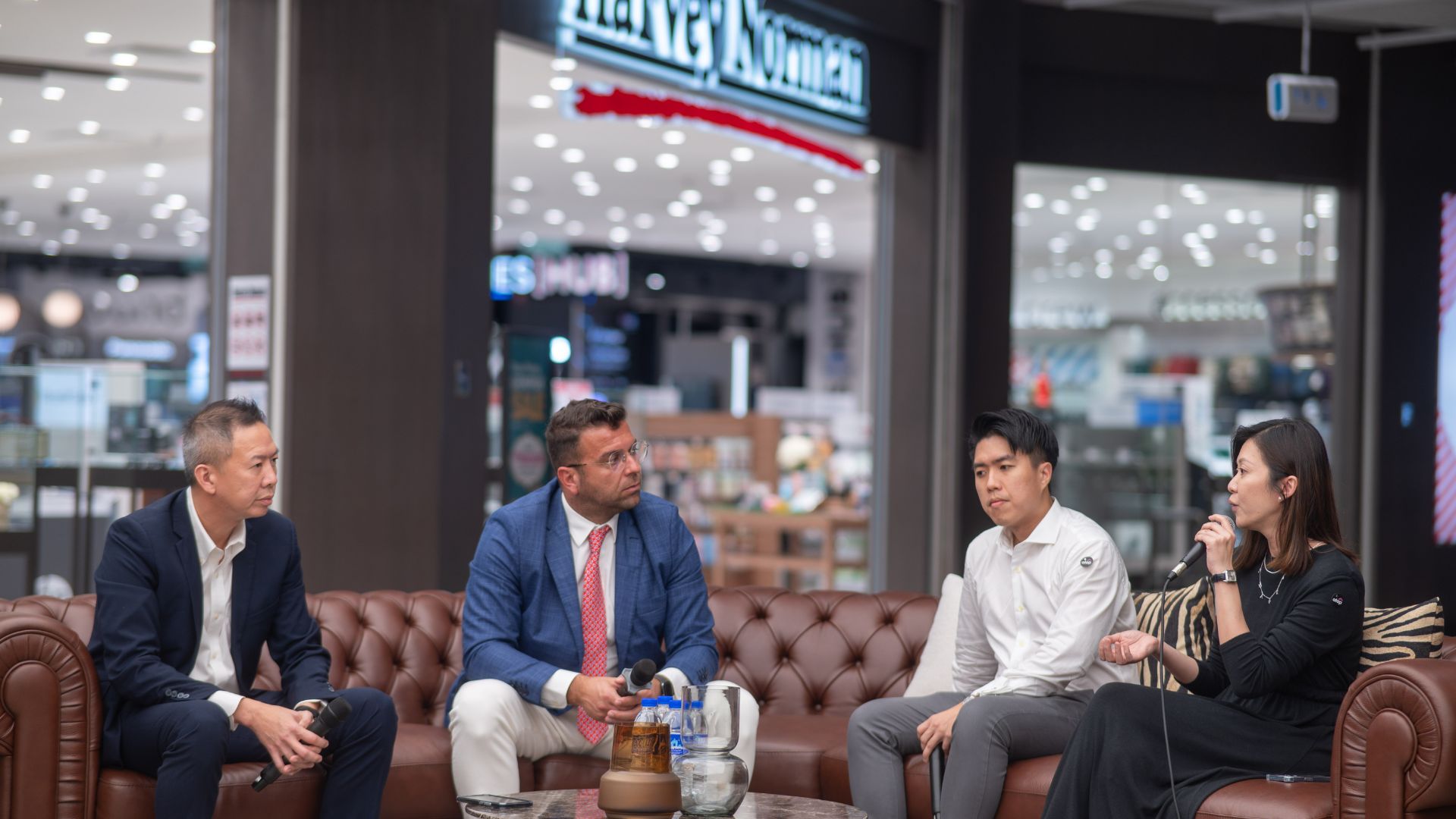 To celebrate the holy month of Ramadan, local interior designers and prominent personnel from Harvey Norman and Cubo Russo were treated to a delicious feast for Buka Puasa. The product launch was an evening filled with insightful conversations and meaningful bonds over the delectable delicacies of Malaysia's local interior designers.
Local interior designers are welcome to join Harvey Norman's exclusive ID programme to receive incredible incentives and corporate rebates; click here to sign up now!
For more information on Harvey Norman's new collection of Cubo Rosso sofas from Italy and other promotions, visit www.harveynorman.com.my!