One key reason that companies withstand the test of time is that the services or products they provide work. With Window Elements, clients are given the utmost care and are guaranteed top-
notch services and products which are why they have remained one of the key aluminium door and window manufacturers in the industry.
Boasting 20 successful years of combined experience, Window Elements have become the leading aluminium door and window specialist in Malaysia. Early on, this brand saw an opportunity in creating an eco-friendly and sustainable door and window option using aluminium. Putting in many years of research and development, Window Elements now have a range of ultra-modern and trendy aluminium doors and windows for you to choose from that not only add to the aesthetic appeal but also take care of the security & safety of your house.
Here's a brief overview of the products this prominent brand carry:
Optima doors and windows have the perfect combination of aluminium and glass to create louvres, casement windows, swing doors, folding doors and even swing and slide doors. These designs are minimalist and timeless allowing you to customize your product based on the theme of your home.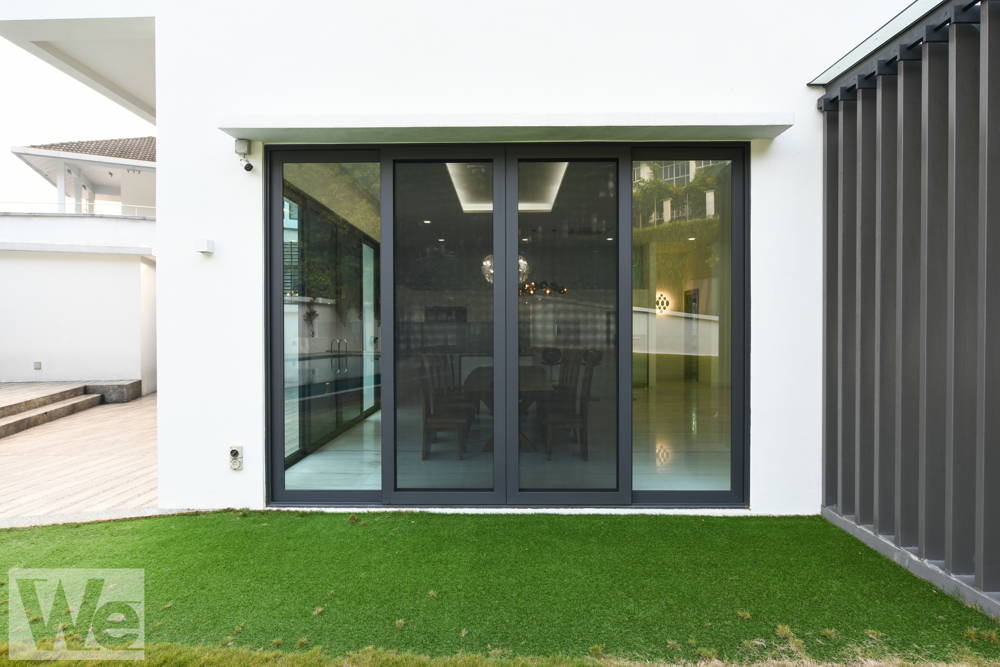 Coming equipped with security features, the ArxTech series will help you create a
balance of style and security in your home. In a nutshell, this product is a security window and door that features security mesh or security screen that replaces the traditional iron grills and mosquito netting. The collection features casement windows, sliding doors, folding doors, and swing doors, all of which are strong, durable and aesthetically pleasing. ArxTech has designed and engineered security screen and security mesh for your windows and doors that have proven to withstand the harshest punishments, and still remain intact and fully functional.
For homeowners who want privacy and security, the Winblind is the ultimate assurance of just that. This product is an enclosed blind window and door system consisting of mini blinds installed within a double glazed tempered glass. The system comes with an ergonomic magnetic controller that lets you adjust the blinds with ease. Not only are these safe but they're also stunning window additions.
These energy-efficient windows are an ideal option for residential and commercial spaces that want natural light and fresh air. Breezway Altair Louvres are adjustable louvre glass' that is designed to allow fresh air to naturally reduce the indoor temperature of the space which in turn reduce the need for air conditioning. This product can be fitted into a variety of window and door systems in different configurations.
It's evident that Window Elements provide you new age aesthetically pleasing products that do more than just act as your basic door and windows. This brand ensures that they provide homeowners with products that have been tried and tested, ensuring quality and top-notch standard.