Why you should care
Start the year right by ridding your house of things you're definitely keeping which you shouldn't.
Decluttering is a good way to clear your space and your mind of the year gone, for the year to come.
Whether you're clearing them out to dispose or donate, picking them out is as easy as ABC:
A for Appliances That are Broken
You know that toaster you diagnosed with a minor wire connective issue? Throw it out and get a new one – you're never gonna get it fixed. Same goes for that blender and radio clock.
B for Beauty Products That Have Expired
Check the back of your makeup and skincare boxes for the 'period after opening' symbol – If it says 12M, it means that you can only use it for 12 months. Expired products contain bacteria, causing allergies or infections. Also, they're plain gross – throw them out!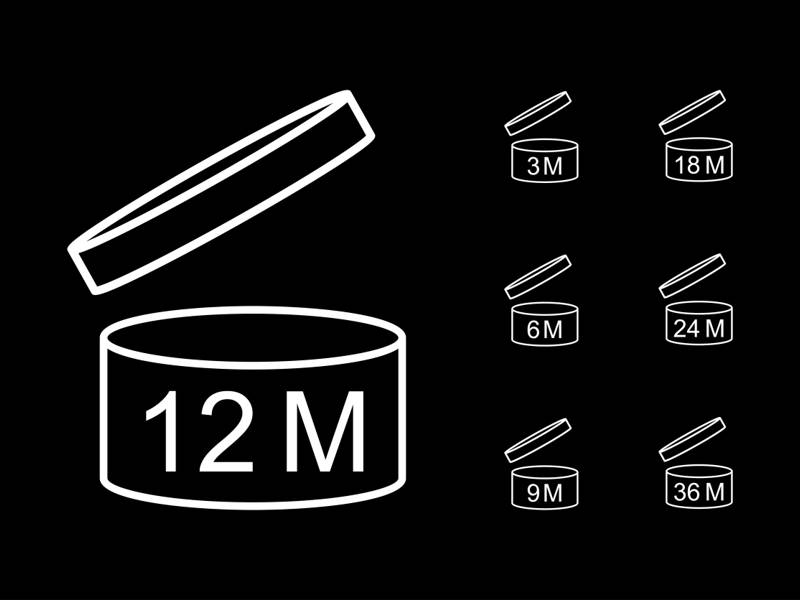 C for Containers You Don't Need
That ornamental vase that you got as a freebie, plastic food containers that are chipped, and old biscuit tins – be gone! You have too much of those.
1999 called and it wants that those baggy pants back. You might as well return it, since you haven't worn it in years.
E for Exes and Their Traces
A handwritten letter from that ex who broke your heart, a photo of you and who you now consider an ex-friend, or even business cards from your previous company. They don't add value to your current life, so get rid of them.
F for Files, Books, and Papers You Don't Use
Those uni text books were your expensive lifeline when you were taking Management 101, so why not give them to someone who will find them useful now? This also applies to papers, files, and folders you no longer use – don't keep them for the sake of it.
G for Gifts That Hold No Meaning
Throw away greeting cards without messages and give away that odd-shaped candy bowl and those hand towels you got from your office Secret Santa.
H for Hand-Me-Downs You Felt Obliged to Receive
Plates from your great aunty's wedding, those worn out knitwear from your grandma, and a dressing table that doesn't fit your room should go.
Test your pens, highlighters, markers, and any other stationary. If they don't work anymore, exile them to the bin.
J for Janky Clothes Hangers
If they're bent or broken, or simple don't hold your clothes up well, then they're at best, unsuitable. If you have too many of them, also get rid of them.
Whether it's a collection of your children's artwork, or the stuff you've saved from when you were a kid – hair clips? toys? a blankie? Throw them out. You'll probably do them later anyway, so why not sooner.
L for Linen That's Worn Out
Bedding that's faded in colour or worn to sheerness or holes. Time to buy new ones!
Well, technically it's the sock you're not missing that needs to be thrown away. Besides socks, there's also those abandoned single ear rings and gloves.
N for Non-Stick Cookware That's Scratched
When the surface of your non-stick cookware starts to come apart, throw it away as food cooked with it may be harmful.
O for Old Bank Statements
Keep a record of statements you need, like for tax filing purposes. Throw away everything else.
P for Plates and Other Serveware That Don't Match
Got that odd-piece of plate that doesn't match the rest? Keep it if it's a nice statement piece, throw it away if you're only keeping it just cause you don't want to dump it.
A photo frame that you received as a souvenir, or a Happy 2015 banner, or pieces that are chipped or broken. You'll never use them again.
Costume jewellery – throw, kitchenware – definitely throw. You don't want to be eating rust.
S for Spare Furniture Parts
How many L-shaped Ikea screws do you really need?
T for Towels That Feel More Like Cardboard
Thinned towels don't absorb much water and feel like sandpaper on your face. Replace them – they're too cheap not to.
U for Utensils That are Duplicates
You don't need more than 2 ladles, or several measuring cups. If they're still pristine, give them away.
V for Vitamins and Medication That are Old
Refer to expiration dates or get your doctor/pharmacist to tell you how long your medications last. If they've gotten wet, crumbly, or funky-smelling, then they definitely need to go.
W for Wires You Don't Use
Duplicate wires or cables, or cables for electronics you no longer own – off with their heads!
Okay, we cheated. But you shouldn't, not with expired food.
Y for Yesteryear Electronics
Trade in that old computer and iPhone 3 for parts. While you're at it, trash their accompanying manuals.
Got a moisturiser or cleaning detergent that you keep to scrape the bottom of? If you've kept it for more than a month, you're quite literally never gonna get to the bottom of it, so it's time to dump it.
Cover image from themarathonmom.com.
Why you should care
Start the year right by ridding your house of things you're definitely keeping which you shouldn't.