A kitchen is a place where a mother's heart and soul reside in a home. It is also where the concoction of love and care is brewed to serve her dearest family. This mother's day let's take a moment and give her a memorable celebration by revamping her locus of love!
Kitchens have evolved significantly throughout the years, and it is essential to keep up with the current trends to flaunt the best part of mom's favorite at its finest. Here are 5 Malaysian kitchen layouts for you to take inspiration from, to perfectly fit your home.
The one-wall kitchen, which is commonly utilised in smaller homes with limited space, is easily accessible and makes cleaning a breeze. They are commonly found in open-plan flats or studio apartments where there are rarely large groups of people. Kitchens with only one wall enable a more efficient workflow for mothers to move around and it is convenient for them to clean after each cooking sesh.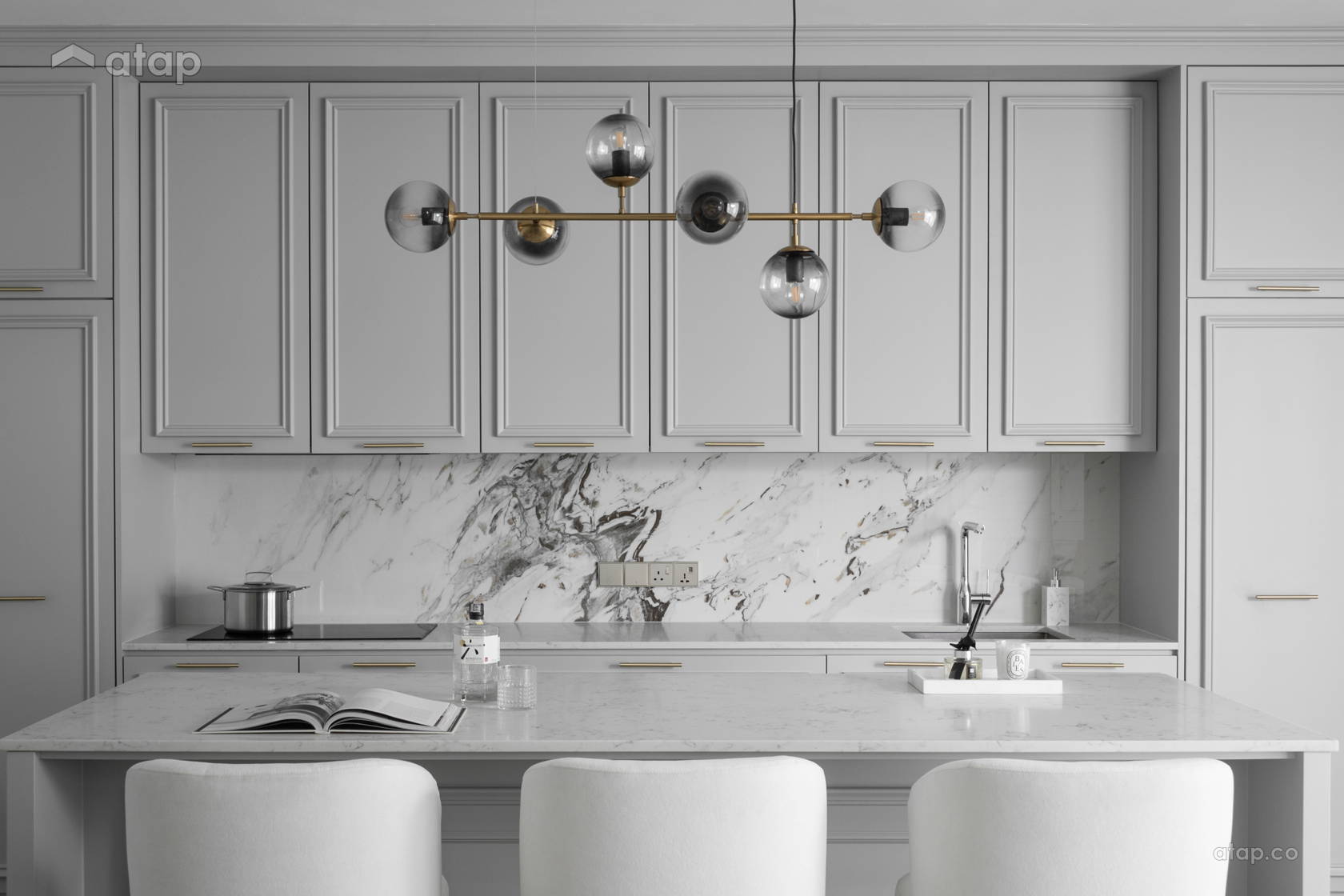 Design By: Nevermore
One-wall kitchens have considerably cheaper refurbishment costs and it is a sleek modern alternative compared to the traditional big layout kitchens. So for mom's who favor minimalistic designs with excellent space savers, one-wall kitchen is their match!
L Shaped kitchens are perfect for studio apartments because it takes up very little floor space. L-shaped kitchens have only two walls, allowing for a more large, open-plan living space. The layout of a L-shaped kitchen are compartmentalized for cleaning and cooking. It fits neatly into open-living floor layouts, maximizes storage, and features a useful kitchen arrangement, making it very convenient for her to move around while making meal preps.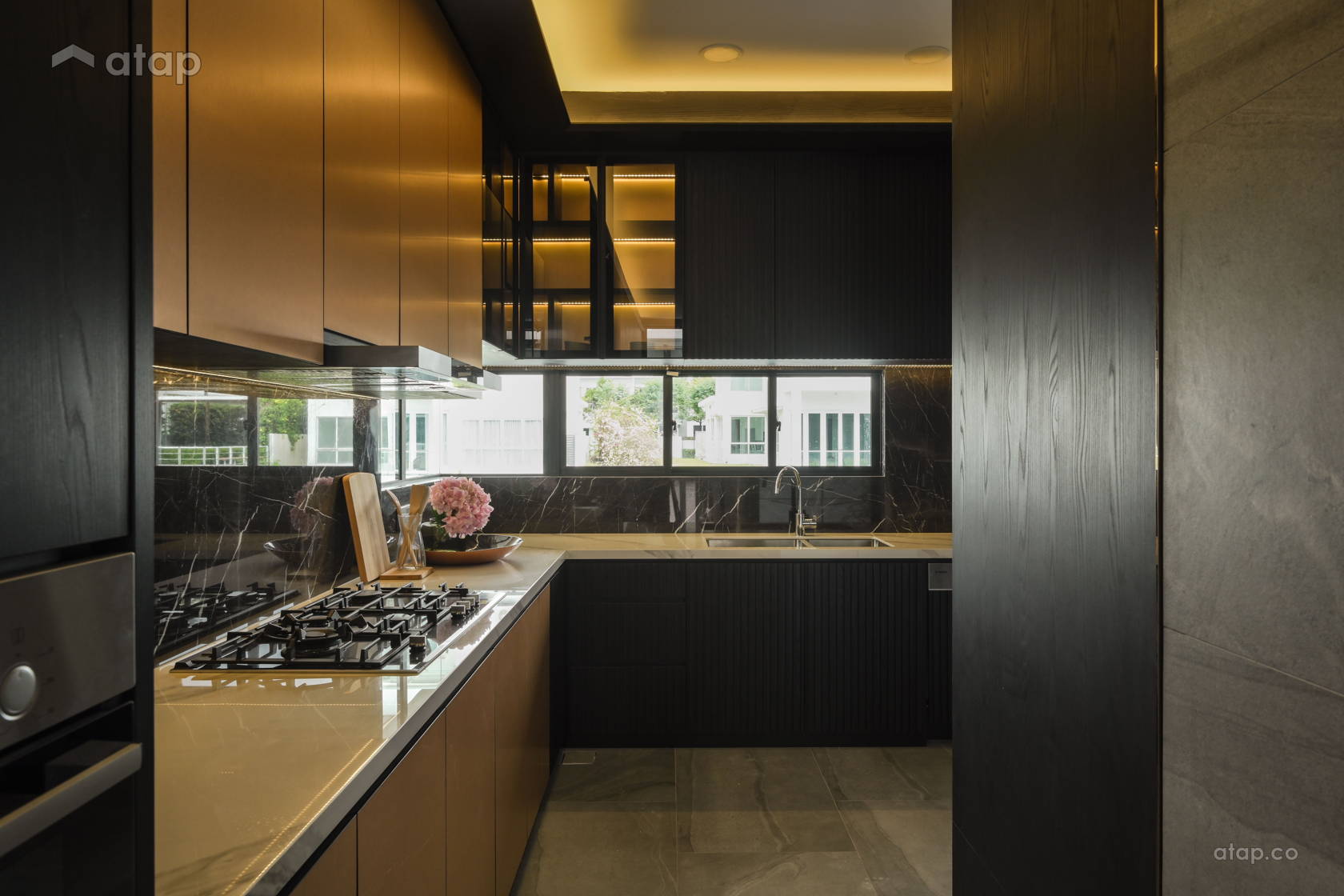 Design By: SQR Interior Architecture
If your household has a large group of people residing in and your mom is makes huge potions of meal, L- shaped layouts are best for her. It is ideal for medium to big kitchens since it offers more efficient working areas, since they provide a user-friendly and productive workspace.
If your mom is a fan of floral wallpapers or plants in her kitchen then maximalist kitchen it is. Maximalist kitchens are all about bold, vibrant and loud designs. Checkered tiling, funky wallpapers, vivid shades of kitchen accessories are the key elements of a maximalist kitchen.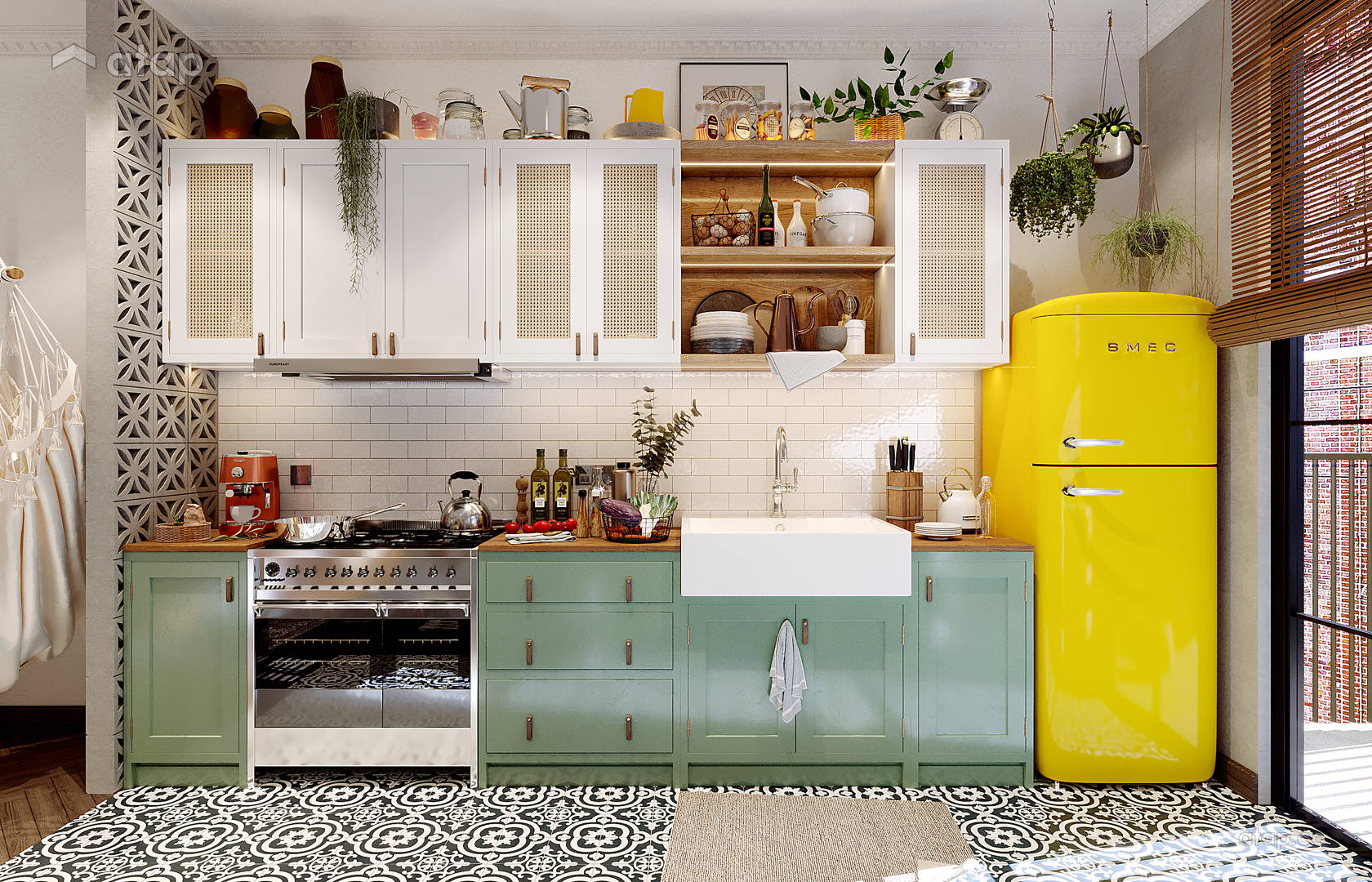 Design By: MH Space Design
This space could also be a place of your mom's art exhibition, let her play around with the colour pallets and let them aesthetically rule the kitchen. To add a bit of glam and flavour to your boring dull minimalistic kitchen, you can do floating cabinetry that has open shelves and cabinets to exhibit your mom's china pot collections. For a more maximalist approach you can go also wild with the colours to spruce up your basic cabinet designs with striking midnight blue or emerald green hues.
If you have extra space on your kitchen floor space, a kitchen island would be apt for this layout, and if you customize it with cabinetry there'll be more space to add more pans. This design is a match made in heaven for working moms.  It is also a good place for the kids and mothers to bond. Not only that, the island can also be revamped as a dining table or breakfast bar for meal preparation, cooking, and even socialising.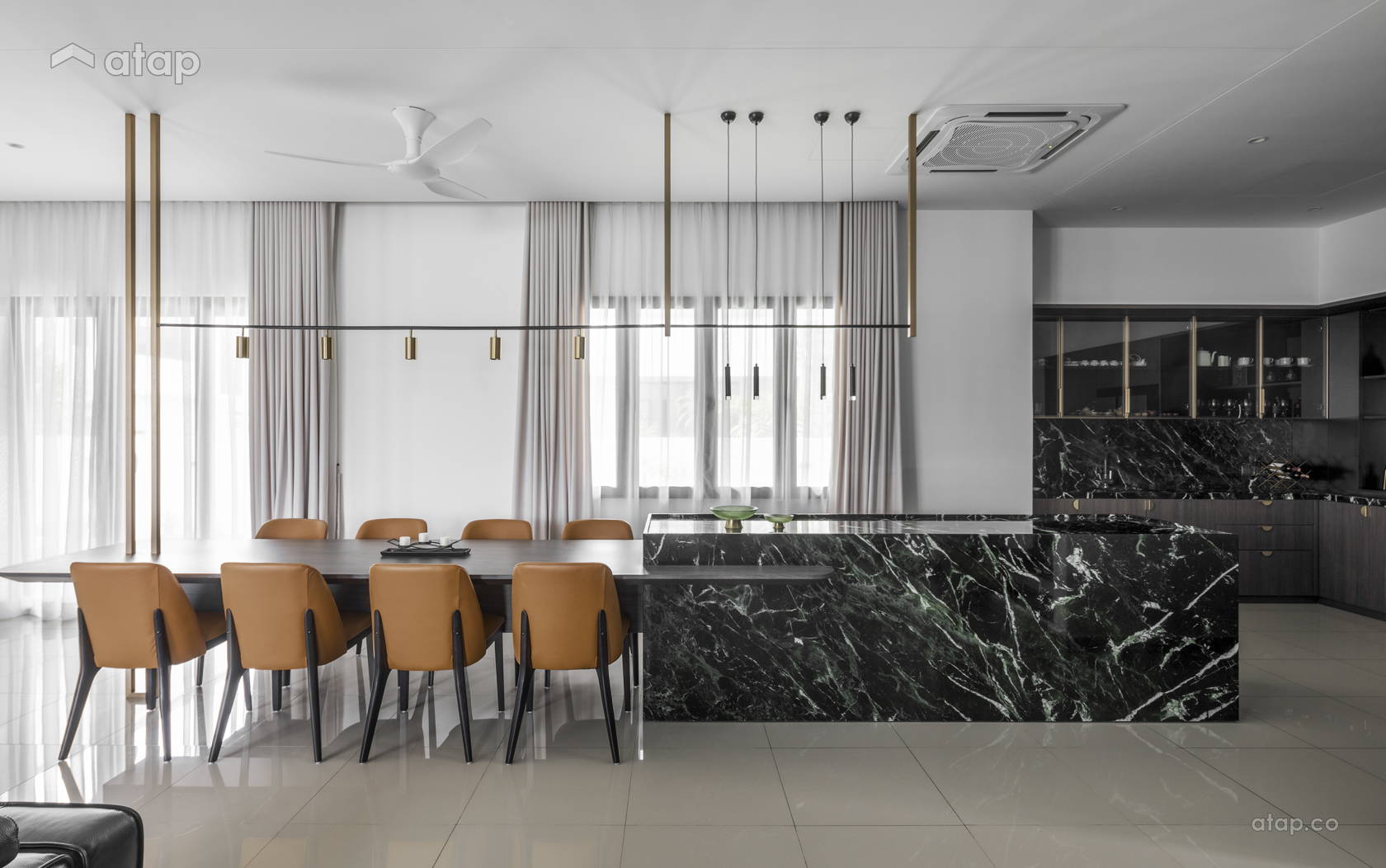 Design By: Box Design Studio
Tired of rushing back from work, and need to prepare dinner with kids to monitor? Kitchen islands is all you need. Kitchen islands work best for kids to do their homework while watching their mom cook and for mother's to watch over them while preparing their meals.
If you don't want an island in your kitchen but still need more work and storage space, consider a peninsula kitchen. These layout offers mothers additional workplace and eases their maneuverability to move around while also being large enough to dine at. The layout resembles an unfinished square, giving the space perimeters while isolating it from a wider communal area.
Design By: Pocket Square
A peninsula kitchen has more room for storage as well, there is extra space for kitchen units, drawers and even appliances beneath its since the peninsula sticks out the room. Knowing our Asian moms who love collecting Tupperware and fancy cutleries, this would be highly ideal for them.