Designing the interior of a restaurant plays a vital role in building the look and feel of an establishment. 5 Thousand Years is a project curated by well-distinguished interior design experts, Northmos. They are a top-tier interior design and construction company specializing in commercial and residential architecture.
Northmos was established in Ipoh, Perak, by a group of experienced designers from various backgrounds and disciplines, inheriting over 40 years of experience. Together with their predecessor Daicon Industry, they specialize in interior design, renovation, and construction all around our country.
Their most recent project has garnered considerable recognition as they have incorporated carvings of historic Chinese features into the space. 5 Thousand Years is a work of art defined by Northmos as a bright and vibrant color movement, resonating a strong visual image to its patrons. Each room features stand-alone designs inscribed with a Chinese vintage theme. It is a 10,000 ft lot with over seven rooms.  
This new eatery is the best spot to avail oneself of Chinese cuisines, refined wine with contemporary music. Upon entering its premise, you would be grandly greeted by a stunning classic antique counter, resembling the owner's affluent culture and heritage.
Timeless paper umbrellas and exotic fish-shaped lanterns gracefully hang around the diner's ceiling alongside majestic black chandeliers. The black brick wall and well-trimmed moldings add a touch of a fancy retro feel, effortlessly alluring you to a beautiful, cheerful, and preternaturally energetic atmosphere. As a refresher to the eyes, green plants are scattered generously throughout the establishment for a fresh, lively vibe.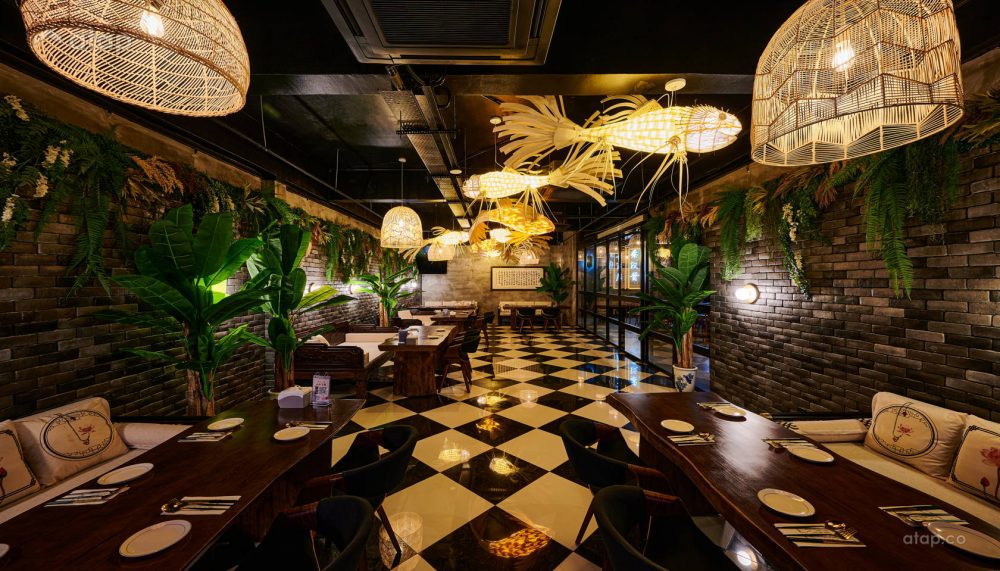 Further enhancing the aesthetic elegance of the eatery, the interior designers have erected a huge artificial tree with peach blossoms as the property's main centerpiece. These flowers are associated with a strong Chinese belief that peach blossoms provide tranquility, increasing the visual appeal of an overall environment, especially with dim ambient lighting.
Lighting is a significant aspect of restaurant interior décor. Dim ambient lighting creates a calming ambience and aura. Since they serve clients in a manner that promotes them to linger longer, it's perfect for customers to chill and dine around. Taking note of how social media is prevalent among our localities, 5 Thousand Years showcases sublime picture-worthy spots exclusively for their customers to get a shot of their outfit of the day's snaps or some killer photographs for their grams.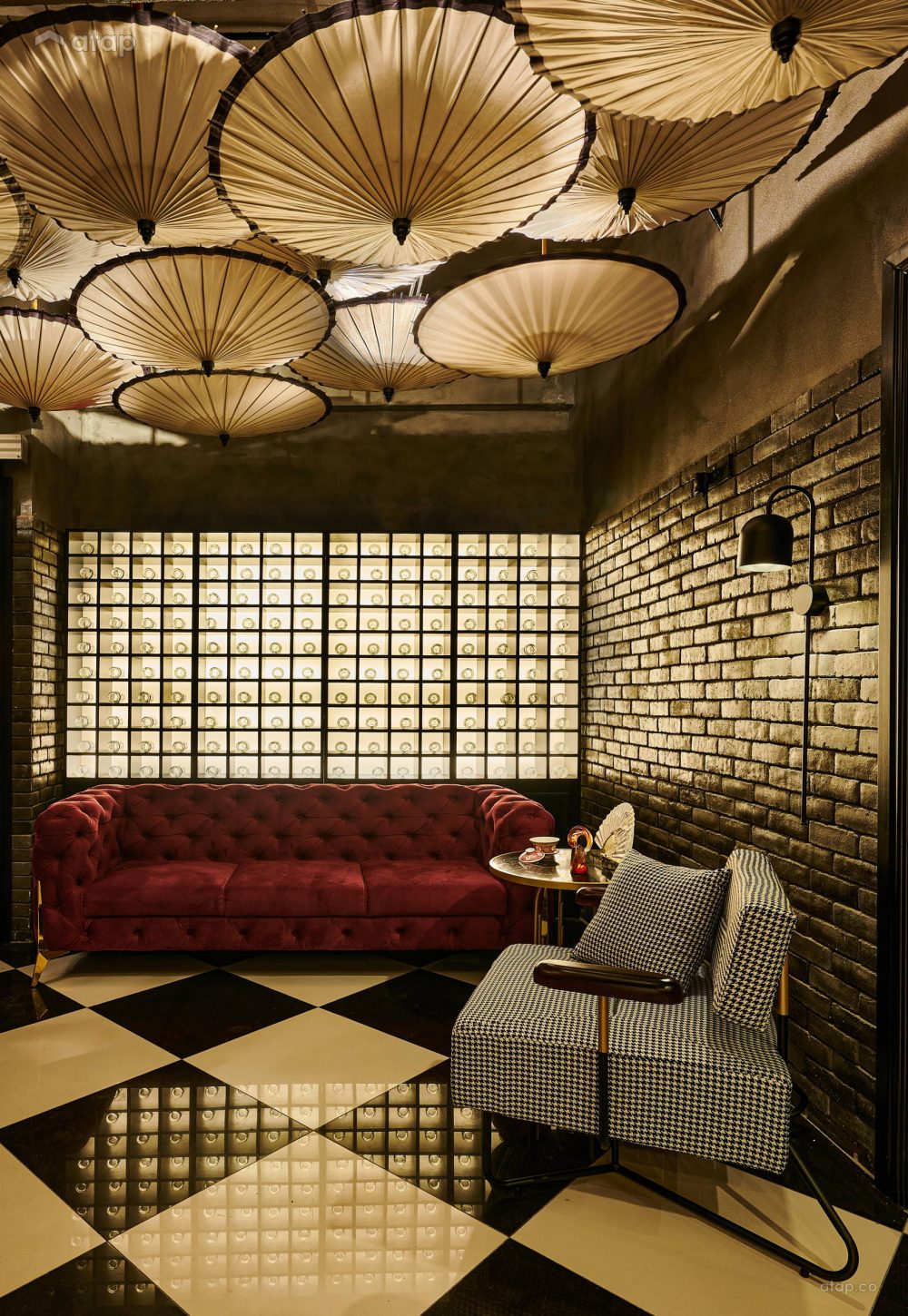 Catering to multiple customers' needs, keeping in mind to not make the space seem claustrophobic during peak hours, it has 4 VIP rooms, each built with a different theme. The intricacy of the designs incorporated in the rooms comes down to the delineation of table designs, lighting effects, and delicate textures on their walls, unleashing a distinctive feel and mood as if you're in different parts of China.
Every element at this place is meticulously curated, embracing rich cultural attributes.
The lavatory was no exception to the magical touches of Northmos. The interior experts went above and beyond designing a modern classic space complemented by black tiles, pivot mirrors, gold pipes, and a fresco of a Chinese imperial concubine painted on the wall.
Finally, a unique feature of the entire eatery is its exotic façade. It gives you an illusion of green foliage, representing 5 Thousand Years' overall theme assembled in their interiors. As an all-rounder, this place is ideal for patrons to host meetings, events, special dinners, or even hang out with friends and family.
Keen to take a glimpse of  Northmos projects? Click here to view their portfolio!