Sintered stone is a recent trendy element widely used in interior design. Its popularity is because the material embraces the best of both worlds – natural and artificial.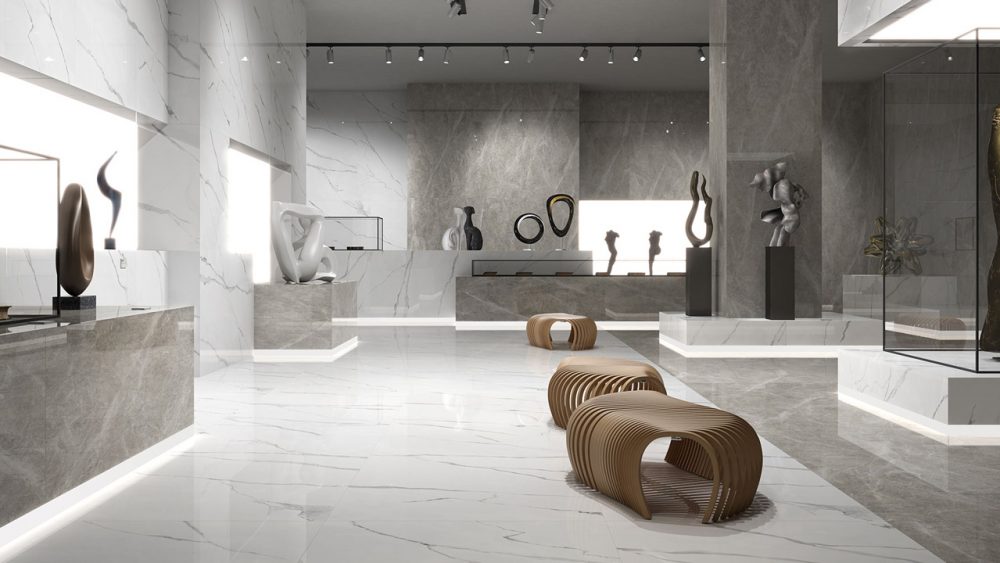 Marble Emporium introduces the finest sintered stones in Malaysia, raising the design mode of kitchen countertops, flooring and facades in durability and efficiency.
What are sintered stones?
Sintered stone is an amazingly massive new porcelain material made of natural raw elements through a unique process, squeezed with a press of more than 10000 tones, combined with advanced production technology, and fired at a high temperature of more than 1200°C, capable of withstanding cutting, drilling, grinding, and other production processes.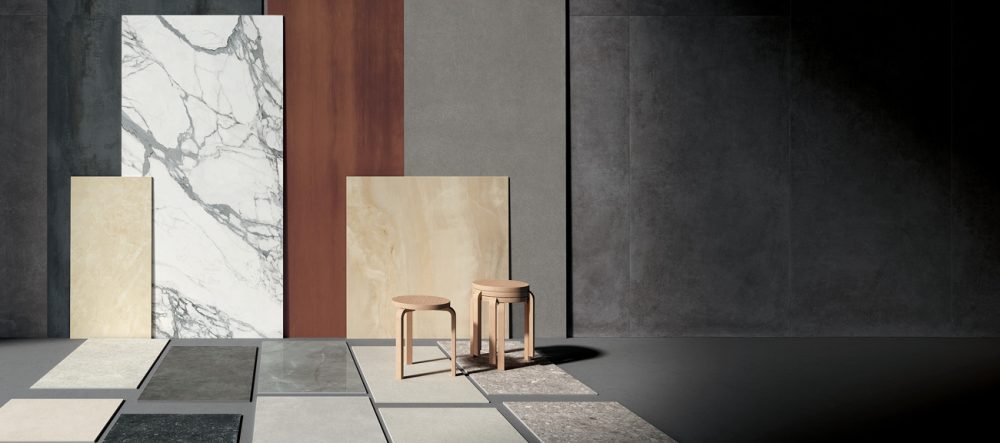 How are sintered stones made?
Sintered stones are produced through sintering.  The sintering process is essentially a man-made imitation of extreme heat and pressure that the earth exerts on materials to form specific surfaces. When creating a sintered stone surface, the materials themselves must be determined, and then this method, which mimics that of the earth, must be executed.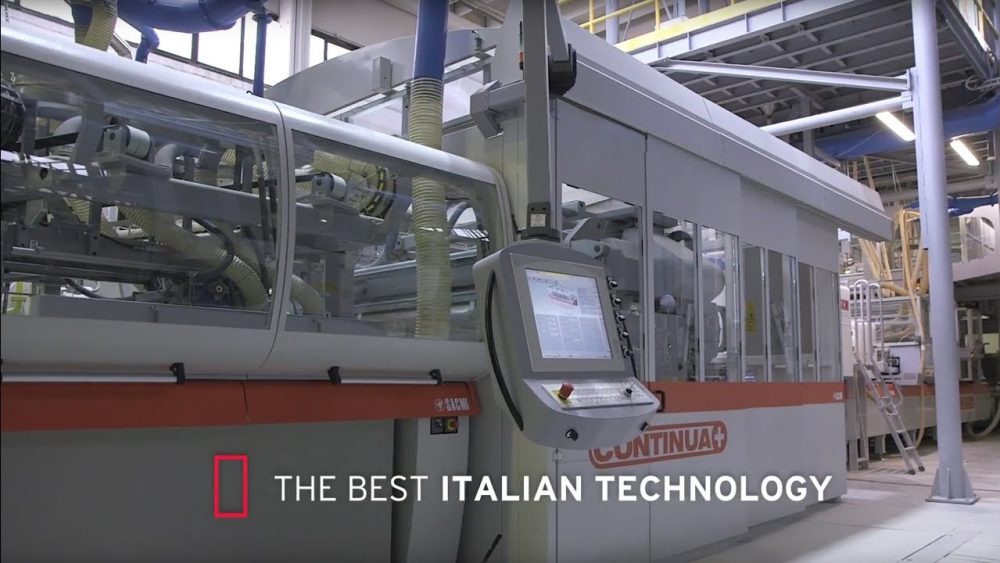 Sintering is the process of fusing several materials into a single solid piece, forming a beautiful piece of art that plays the role of the main decor piece in the interiors of a home. The procedure closely resembles the natural process, which uses SACMI CONTINUA + mechanics from Italy.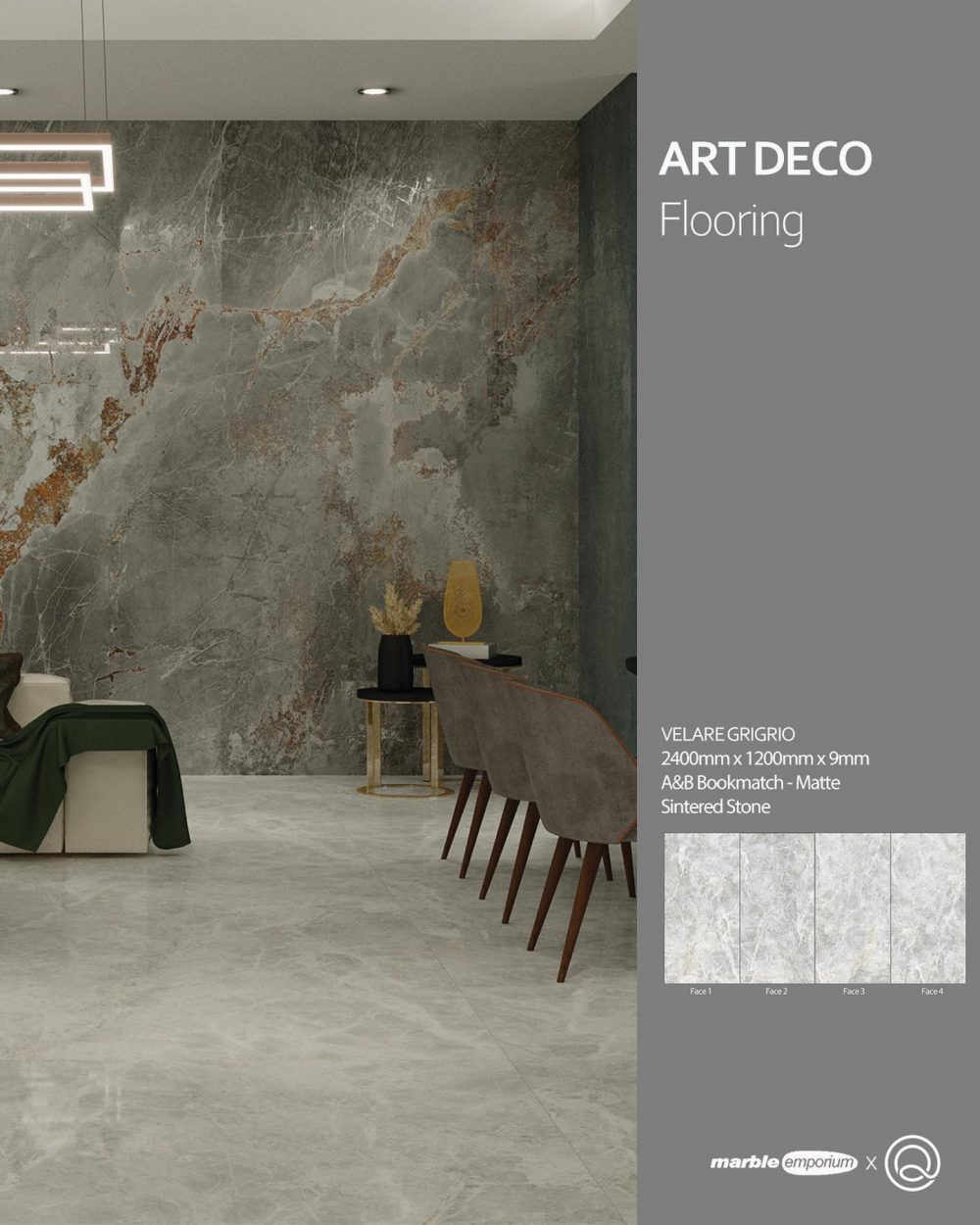 What makes sintered stone unique in the market?
Sintered stone employs natural materials to create exotic surfaces allowing customisation of colour, texture, and size. It can be designed to look like natural stones, marble, wood, or other smooth or textured surfaces. By incorporating sintered stone in your space, there will no longer be a need for extravagant decorative pieces at home to enhance the aesthetic appeal.
If your home is designed based on a specific colour theme and you need a suitable stone for the design, Marble Emporium has a myriad of choices in various colours and shapes for you to choose.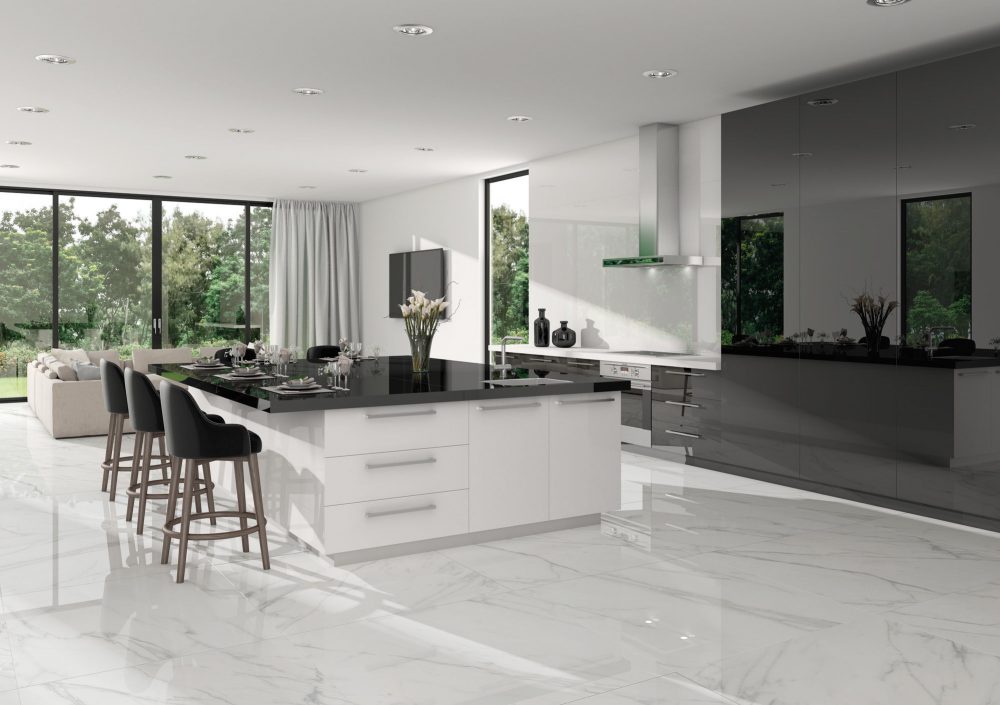 Is the sintered stone safe for homes? 
Sintered stone is perfect for homes with kids who constantly leave their food unattended on kitchen counters due to its antibacterial properties. Marble Emporium promises to offer sintered stone of the finest quality that is water-resistant and has zero absorption rate, making it highly hygienic and antibacterial.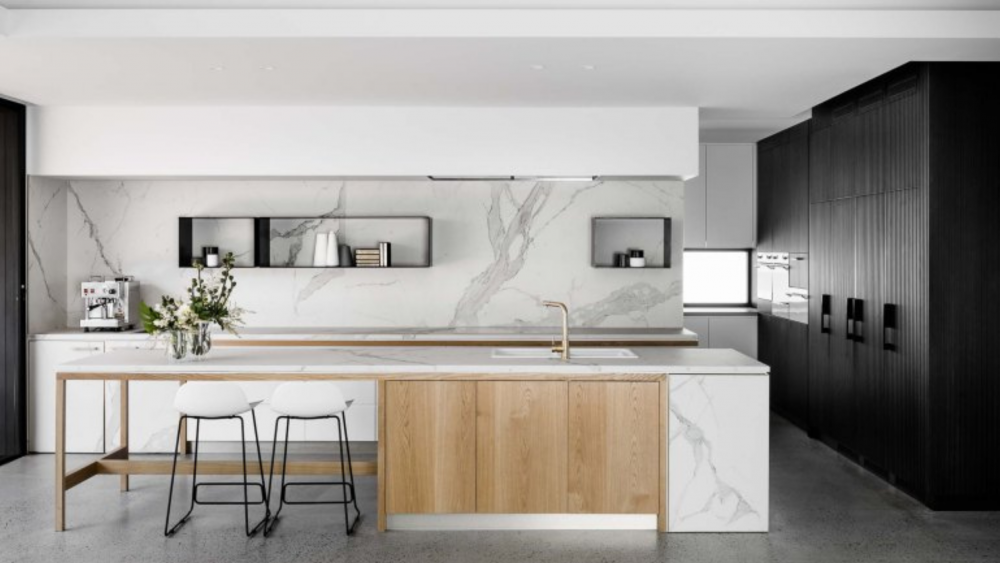 Their sterile material makes them the best fit for kitchen countertops since they release zero chemicals, making them food-safe.  It makes cleaning a breeze, more so it does not contain resin present in the quartz. Heat and pressure, with no resins or plastic, heat and pressure hold its structure together, making it a much healthier option. Compared to limestone and quartz, it has a very low level of silica, making it considerably healthier, and preventing hazardous silica inhalation.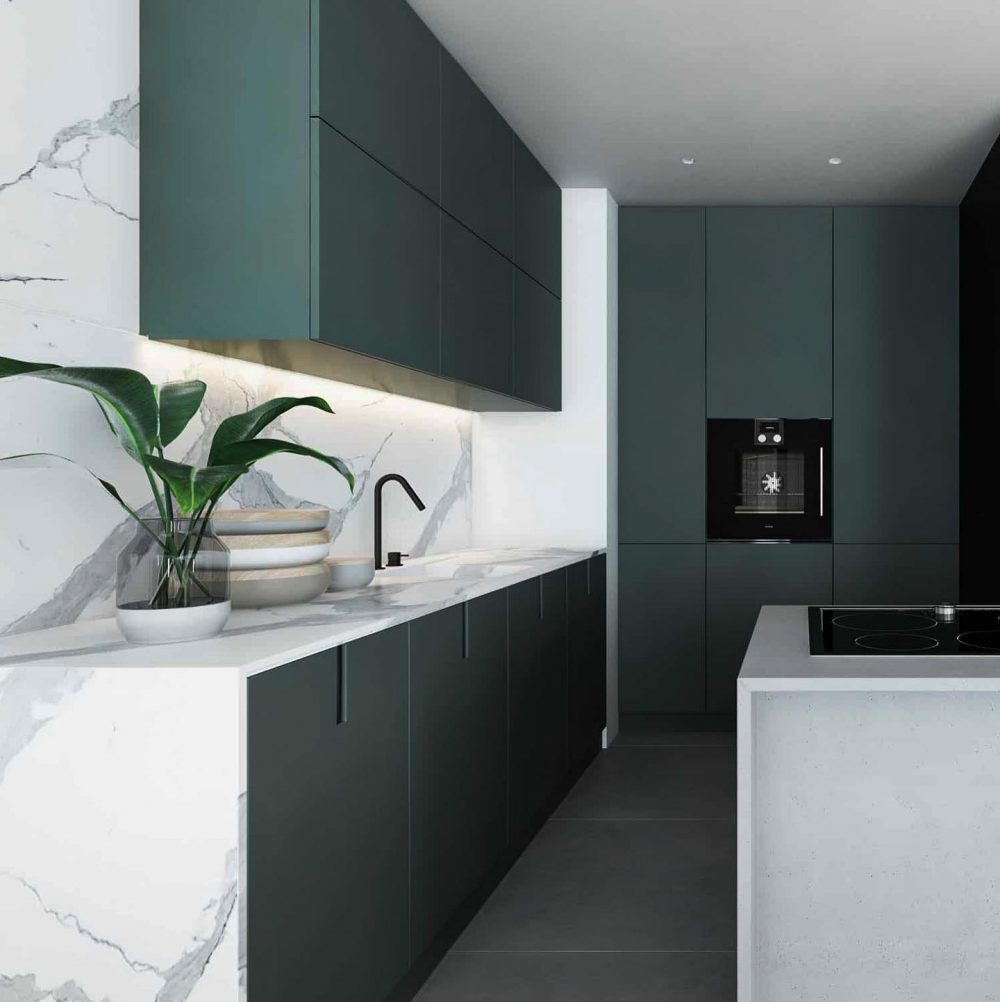 How durable and long-lasting is a sintered stone?
If you are that person that is constantly on the go and is guilty of leaving hot pots on your kitchen tops or table, causing heat bubbles, the sintered stone is a sturdy, heat-resistant material that defies cracking and fracture. It can withstand heat as well as cold temperatures.
Are you dreaming of an open patio kitchen? It is also very resistant to abrasion and UV rays, which can cause surface imperfections. This long-lasting stone even has a robust mechanical resilience and a flexural structure.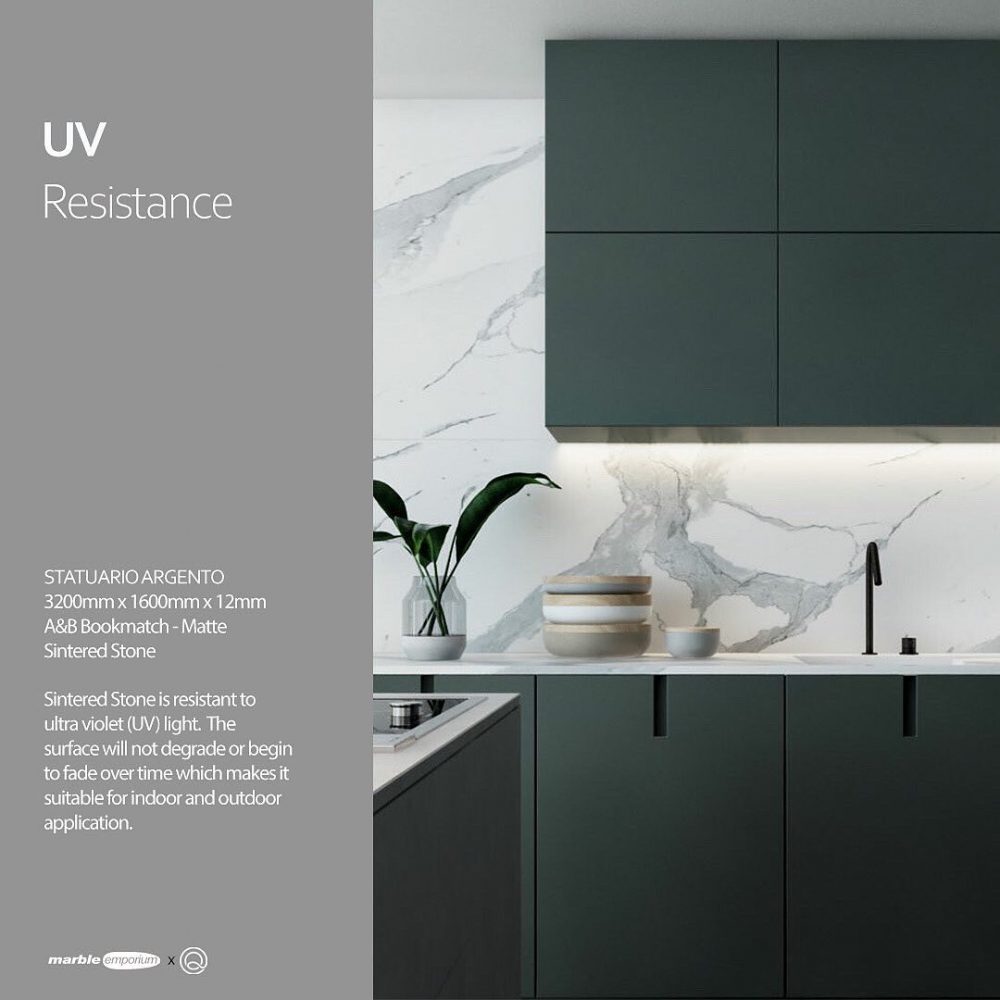 In a nutshell, sintered stone counters available at Marble Emporium are leaner, require minimal support, and are low maintenance, making them ideal for a busy family home or company.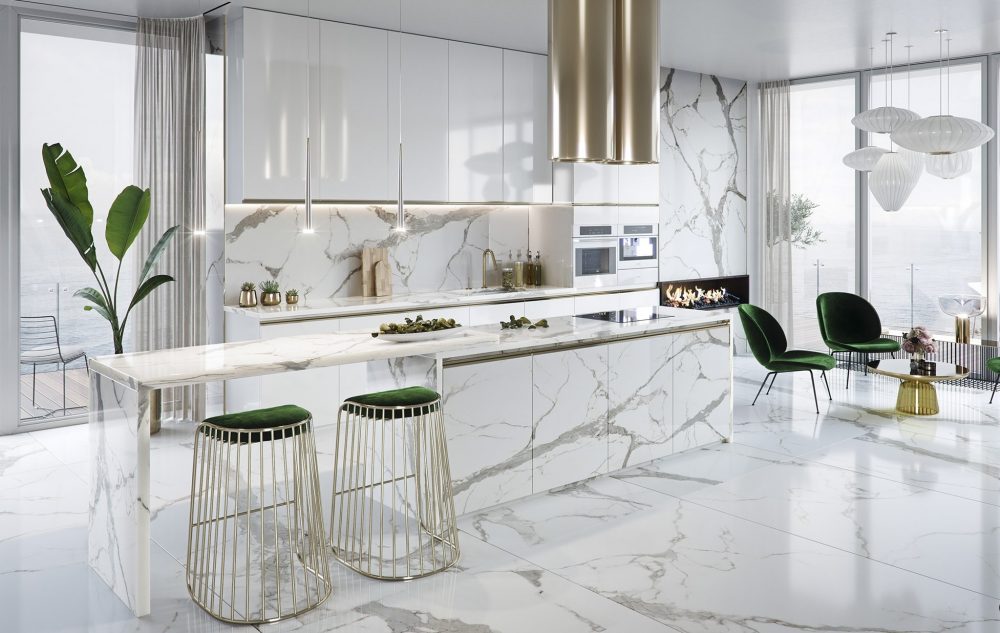 So folks, if you are on the lookout for a stone that needs no polish or has a shiny surface that lasts a lifetime, Marble Emporium is the right place to get your desires fixed! They are highly recommended for any establishment due to their top-notch durability.
For more details on this fascinating piece of stone, get in touch with Marble Emporium here!