Whether you choose to have a small kitchen, or your home comes with a small kitchen, it's time to embrace it. Kitchens with less floor space can actually be quite handy and help you keep organised.
Starting with the fact that it's simple to keep everything close at hand, it requires less space and has significantly fewer workspaces to clean. But how do we decorate and furnish the room to make it seem less congested and spacious?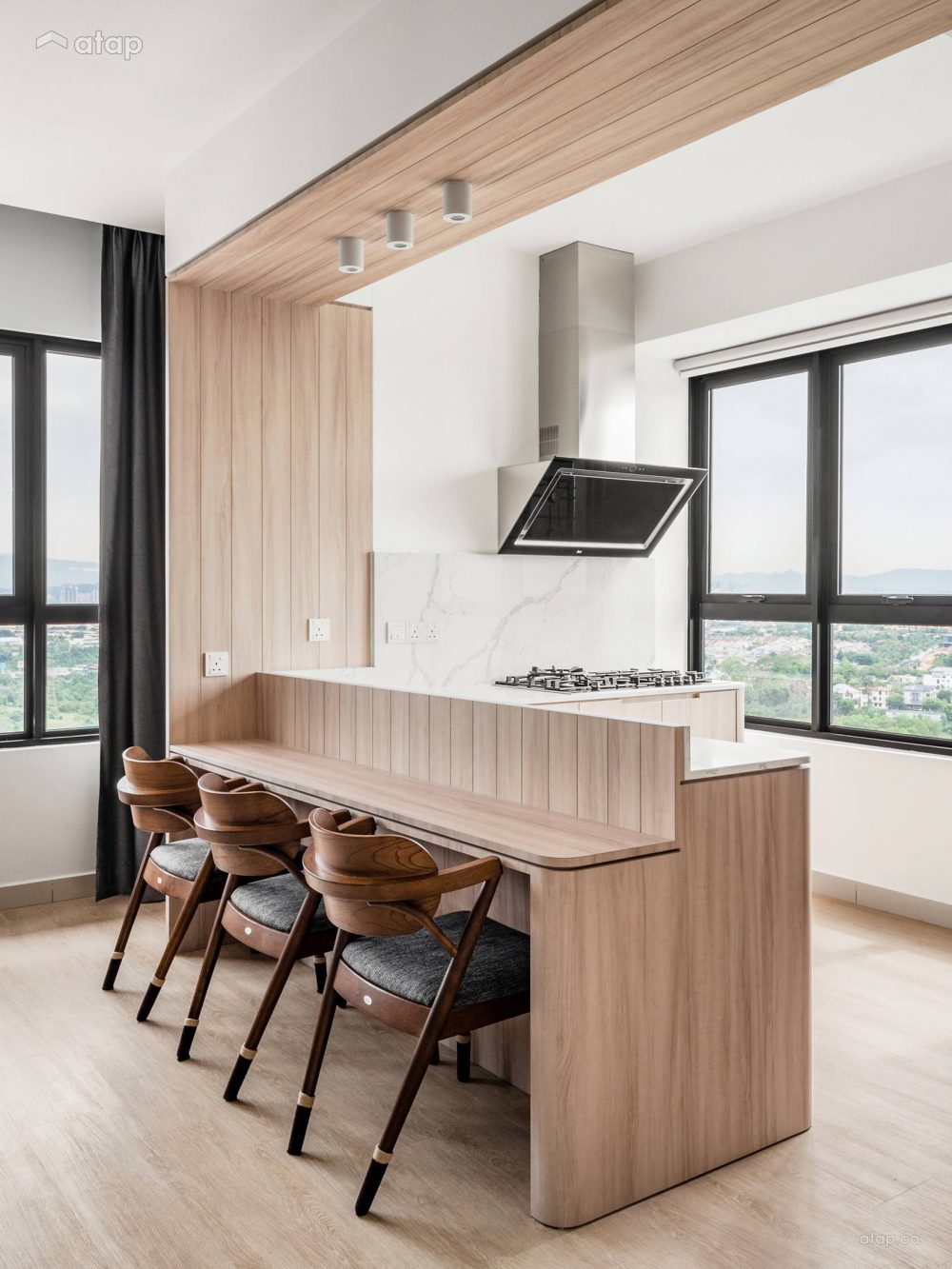 Design By: Pocket Square
Here's how to give your kitchen a cohesive, contemporary look that really elevates its space!
Go with subtly simple white hues.
Although bolder, brighter kitchens have been trending lately, white hues will always be timeless. White kitchen ideas are always the best option to make a room appear bigger and brighter because they are straightforward yet quite cohesive. It reflects the light and provides countless customization options.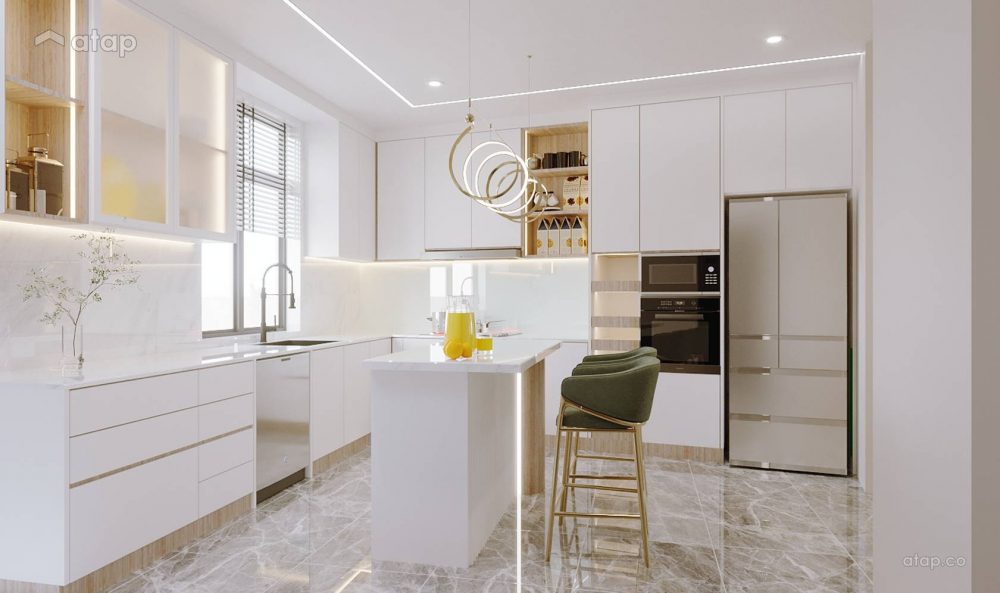 Design By: Marcus Design Studio
White has the luxury of working with both sleek contemporary decor and unique classics. It serves as a blank slate for the remainder of the room for you to go all out with your kitchen designs.  This means you may add an accent of vivid colours to liven up your kitchen colour design if you want or keep it as simple as possible if bright colours aren't your thing.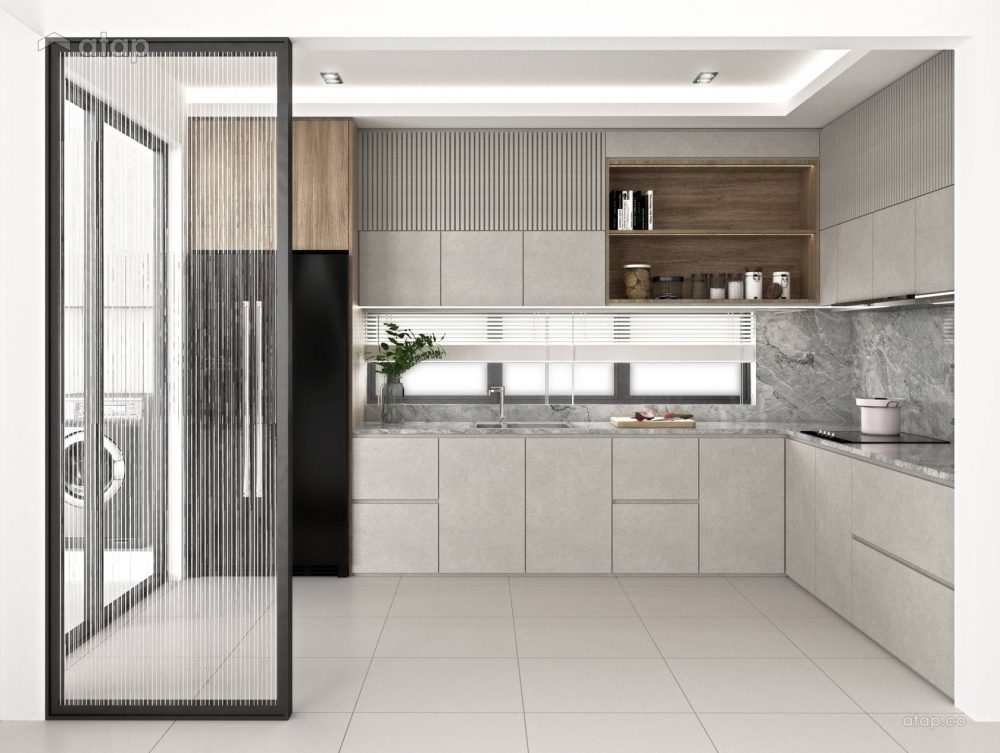 Design By: WA Studio
Designing your kitchen with sunroofs would actually give it a visually spacious and airy feel. It gives a perfect illusion of extra space. Wall-to-wall, self-clean glazing with any framing given the slimmest profiles will create a seamless, contemporary feel that will maximize the perception of space.
Design By: Apieceofart Sdn Bhd
If you don't want to rebuild your entire roof or are on a lower budget, installing a roof light in between the rafters of your current structure will do the job too. Raising a recessed ceiling to the rafters will make the kitchen ceiling appear higher. Ensure you have adequate insulation to prevent heat, noise, and kitchen odours from escaping into the rooms above. Avoid placing large objects or tall cabinetry next to the sunroof to avoid hindering the rewarding natural light.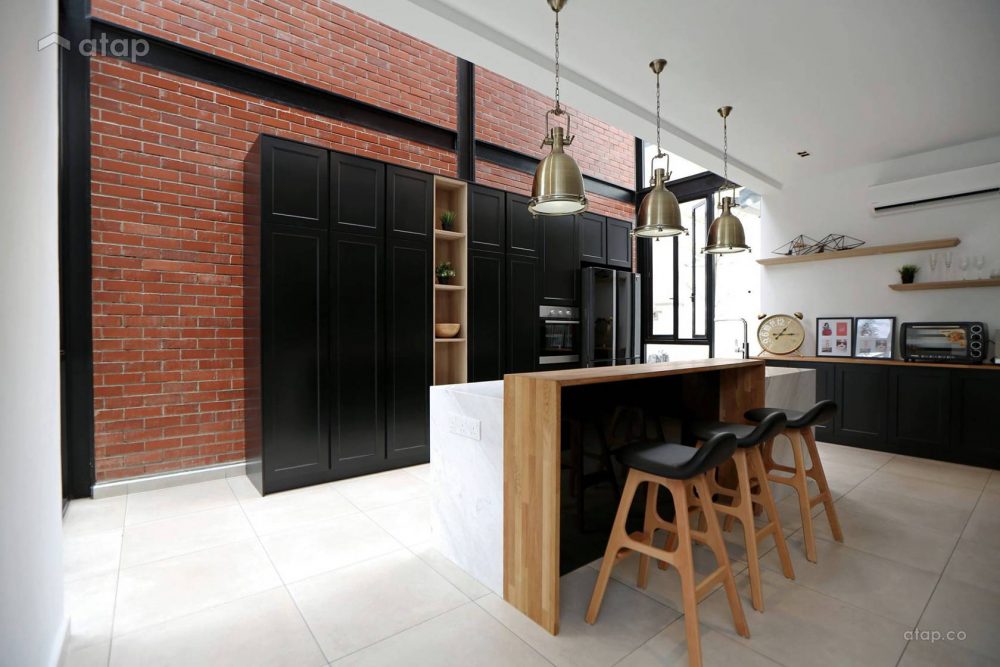 Design By: Nu Infinity
Choose a functional cabinetry space.
Implementing handleless cabinetry makes it easier to create designs that are convenient for families. It's a style that looks great in both contemporary and traditional homes because it comes in a range of finishes, including hi-gloss white, textured woods, and ceramics.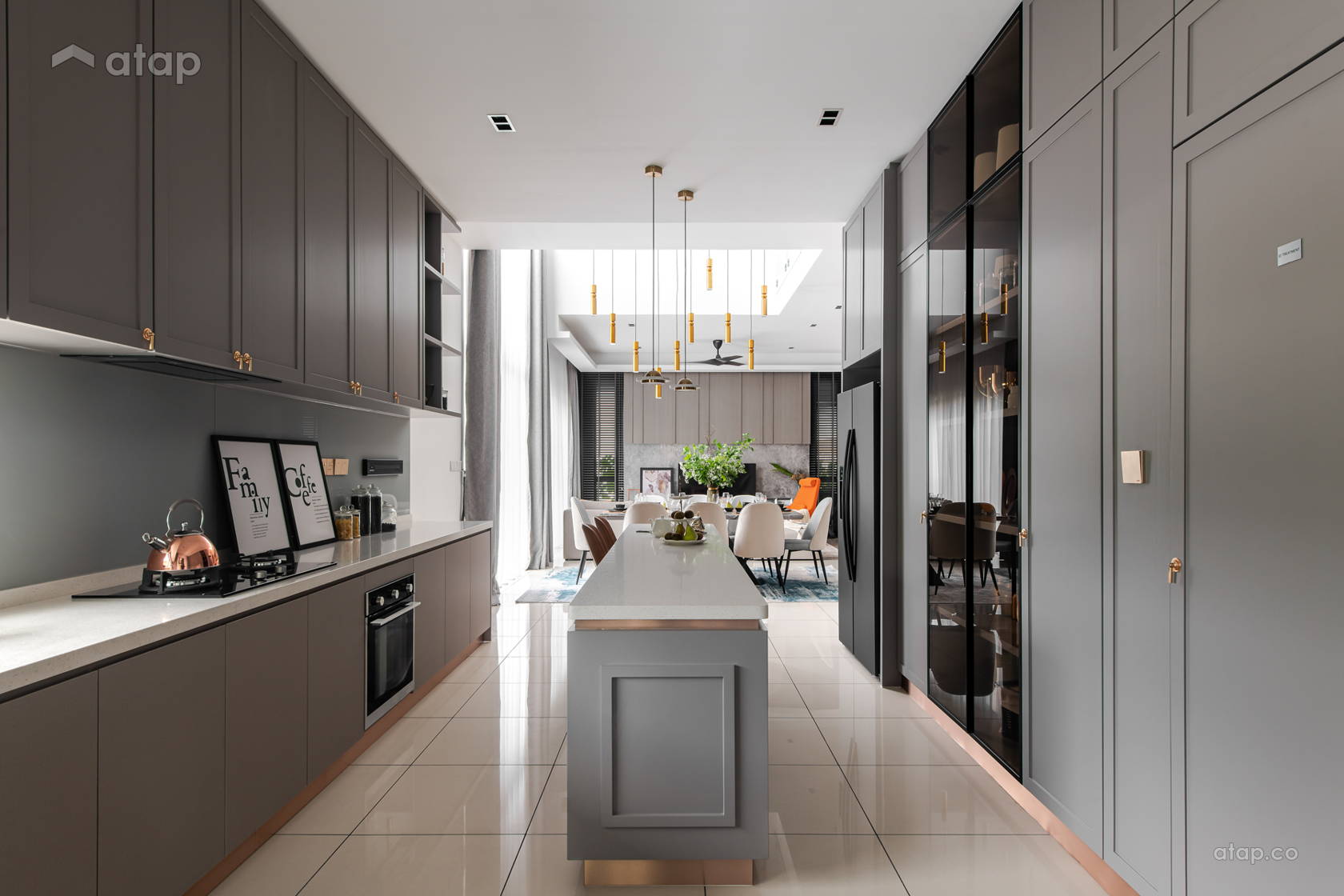 Design By: MIL Design & Construction 
The plain, smooth surface also effortlessly pulls off a gleaming look.
Design By: Estylo Sdn Bhd
A handleless design, however, can sometimes look too plain to the eyes, so add a pop of colour and character with open shelves to flaunt your kitchenware. You may also add wooden or terracotta worktops for a bit of colour and style.
Go bold and bright on the floor.
If you adore bold designs and patterns, keeping them on the floor might help upgrade the small kitchen, especially if you have a plain colour backdrop for your kitchen.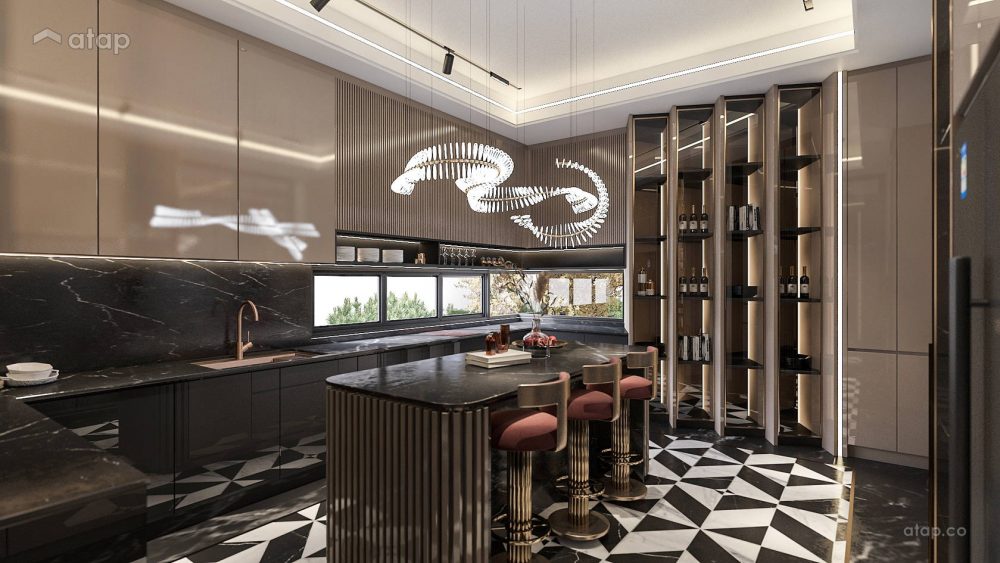 Design By: Gusto Design & Build
When the cabinets and walls are a neutral hue, the mosaic kitchen flooring, with its eccentric geometric shapes,  becomes the focal point of the space and works well because there won't be any stylistic clashes. If the room has an open layout, you can also use tiles to divide the cooking area from the dining space and living room space.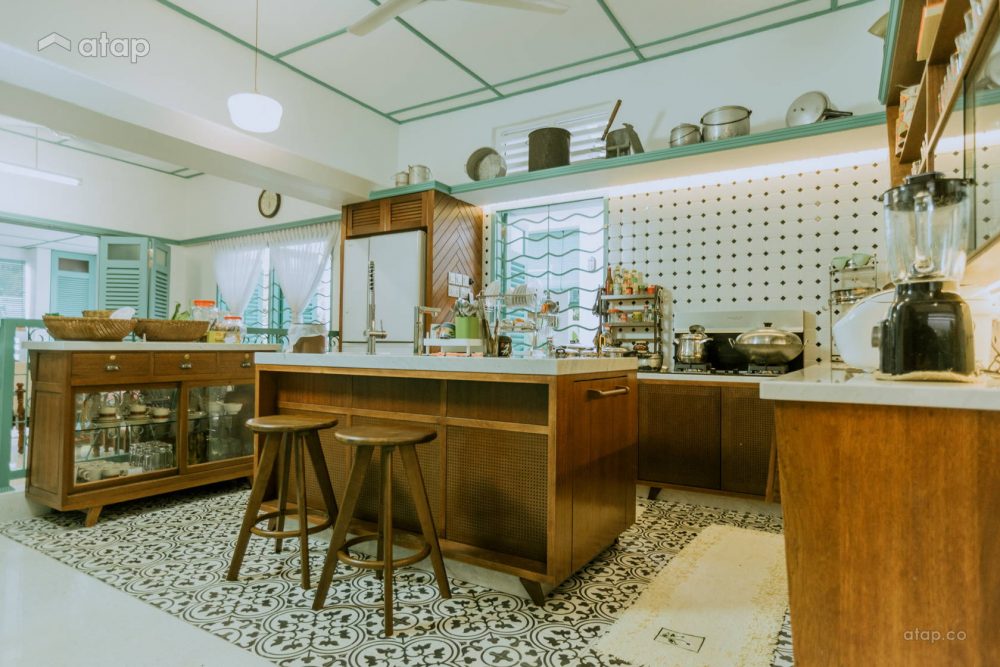 Design By: Artii Design Studio
Build an island to dine on and work on.
Owing a kitchen island is an idyllic dream every homeowner wants, so fret not about square feet because small kitchens can have islands too!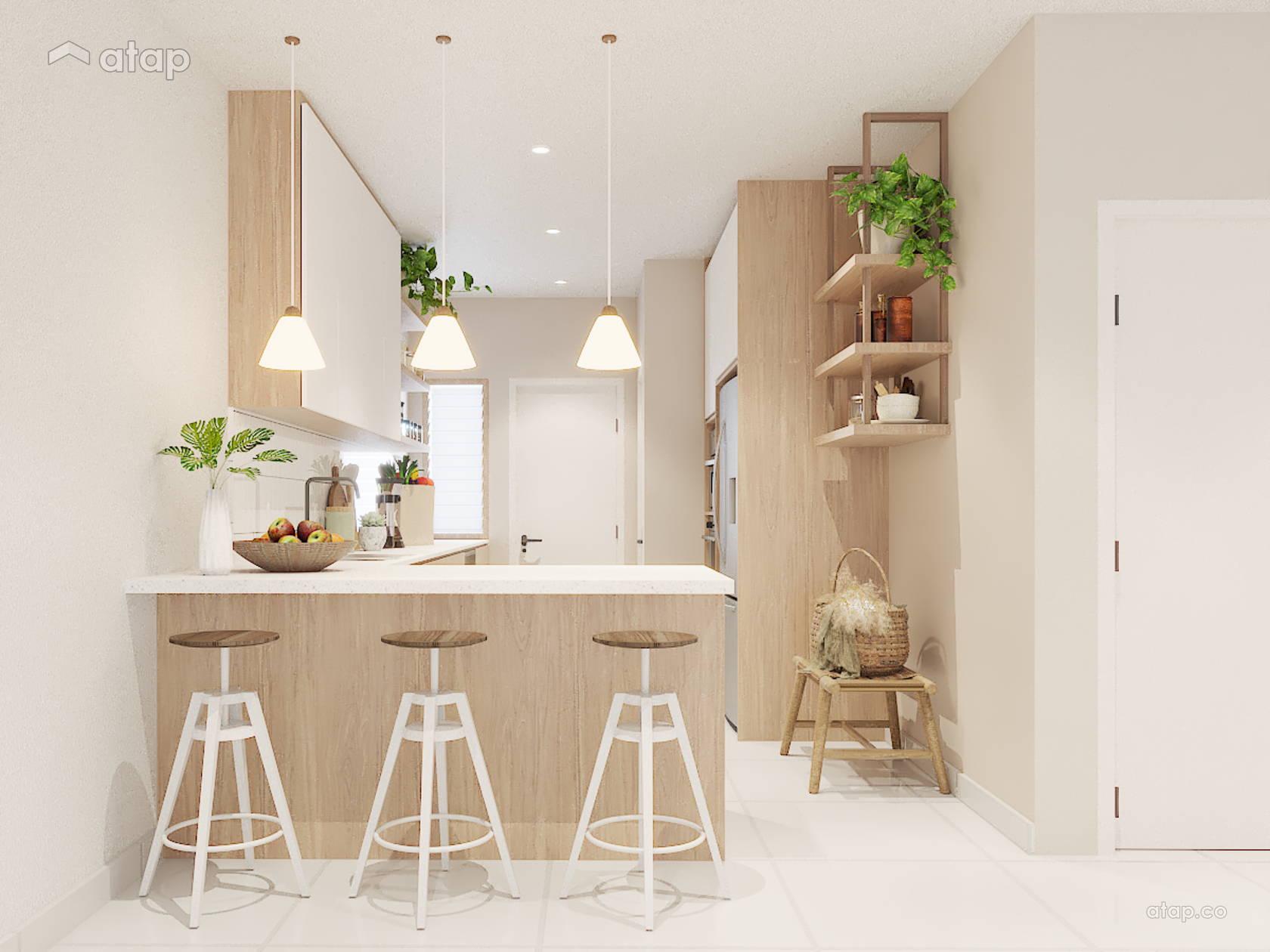 Design By: Stuarts Design Sdn Bhd
Instead of spacing out for a dining table, you can incorporate both of them together.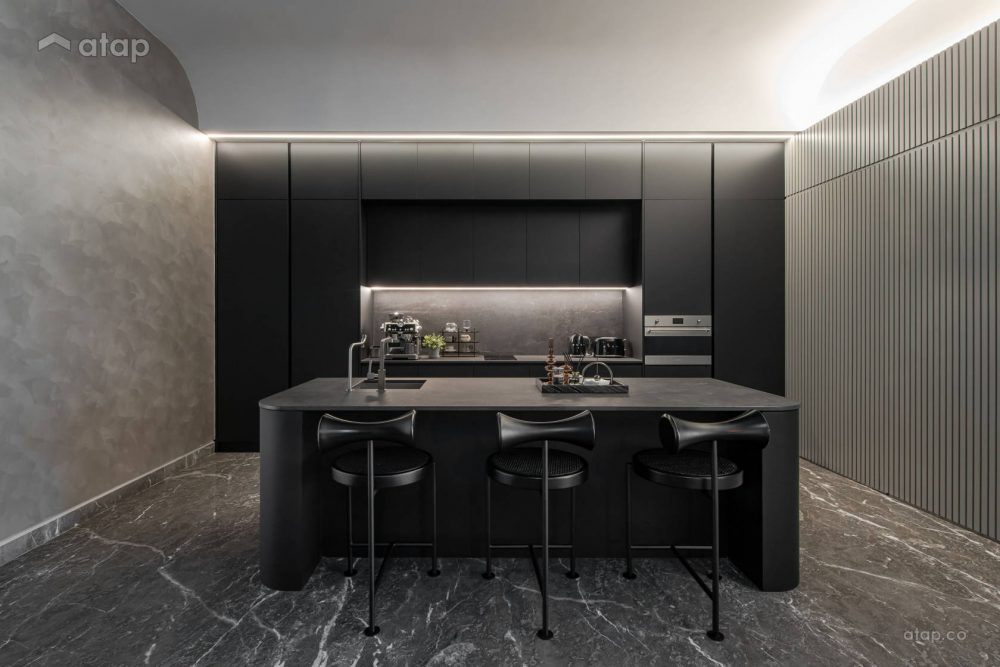 Design By: Surface R Sdn Bhd
However, note that planning and decorating a kitchen necessitates considerable preparation. You must choose your furnishings and cabinetry based on the type of kitchen you have, regardless of its size.
For further professional assistance, click here to speak to our interior designers now!