Atap Design Awards 2022 sifts through the most creative, practical, and innovative goods launched this year to pay homage to products that elevate the looks of homes.
Here is a selection of the most prominent home goods that are well worth the hype. Discover the most intriguing new products for bedrooms, bathrooms, kitchens, living rooms, offices, and more, with items focusing on everything from aesthetic design to smart technology.
Product Name: Fix Screen 150
Product Category: Soft Furnishing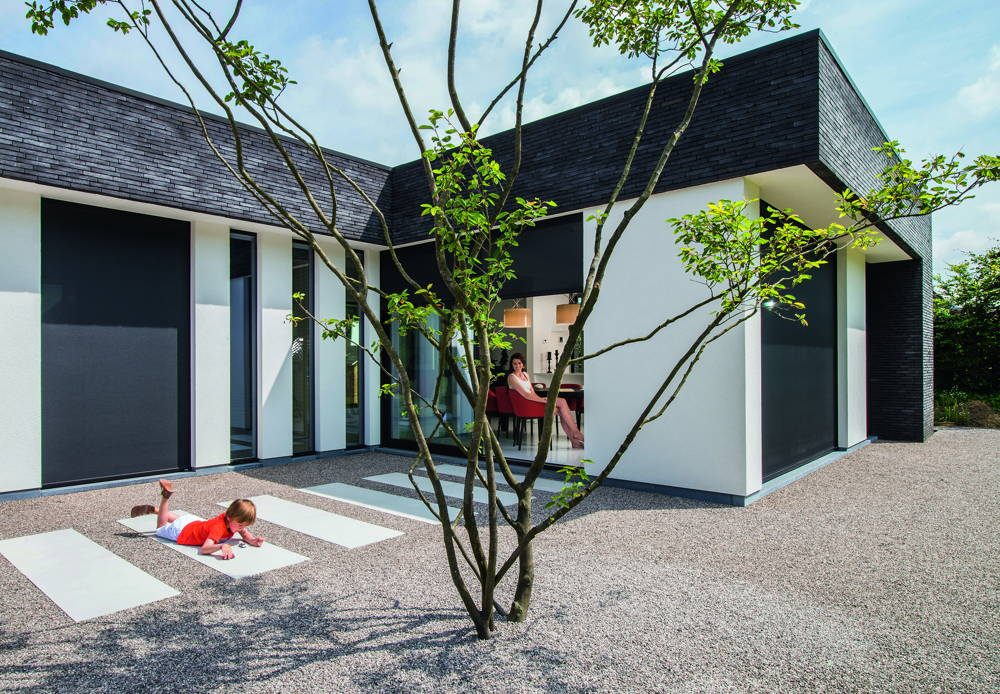 The vertical sun protection Fixscreen was developed by Renson in 2005. It was the first screen in the world to be truly windproof (guarantee of wind resistance up to 130 km/h). Thanks to an ingenious zip system, the fabric is windproof in any position and insect-proof in the closed position.
Renson's Fixscreen 150 offers the best in quality, design and easy installation. The patented Connect&Go technology ensures that the fabric roller tube is easy to install and remove. The electrical cable can be concealed in the side guiding channels with a square box design.
Product Name: Toto Nearest NX
Product Category: Bath & Sanitarywares
The pinnacle of integrated toilet design and the future of smart toilets, TOTO NEOREST is an Integrated Smart Water Closet with Fully Automated Functions designed to be seamless and noiseless. Through their Life Anew concept, TOTO believes in innovating and refining automated technologies to stay aligned with their design philosophy; Wellness, Cleanliness, Design, Sustainability, and Hospitality.
With that comes the introduction of NEOREST NX, the most beautiful smart toilet combined with state-of-the-art features. Exquisite from every angle, The NEOREST NX version is structured so that every shape and part has a specific meaning; hence, it appears seamless and elegant, yet it provides comfort and functionality beyond compare.
Product Name: Teka Infinity G1 Edition
Product Category: Kitchen Appliances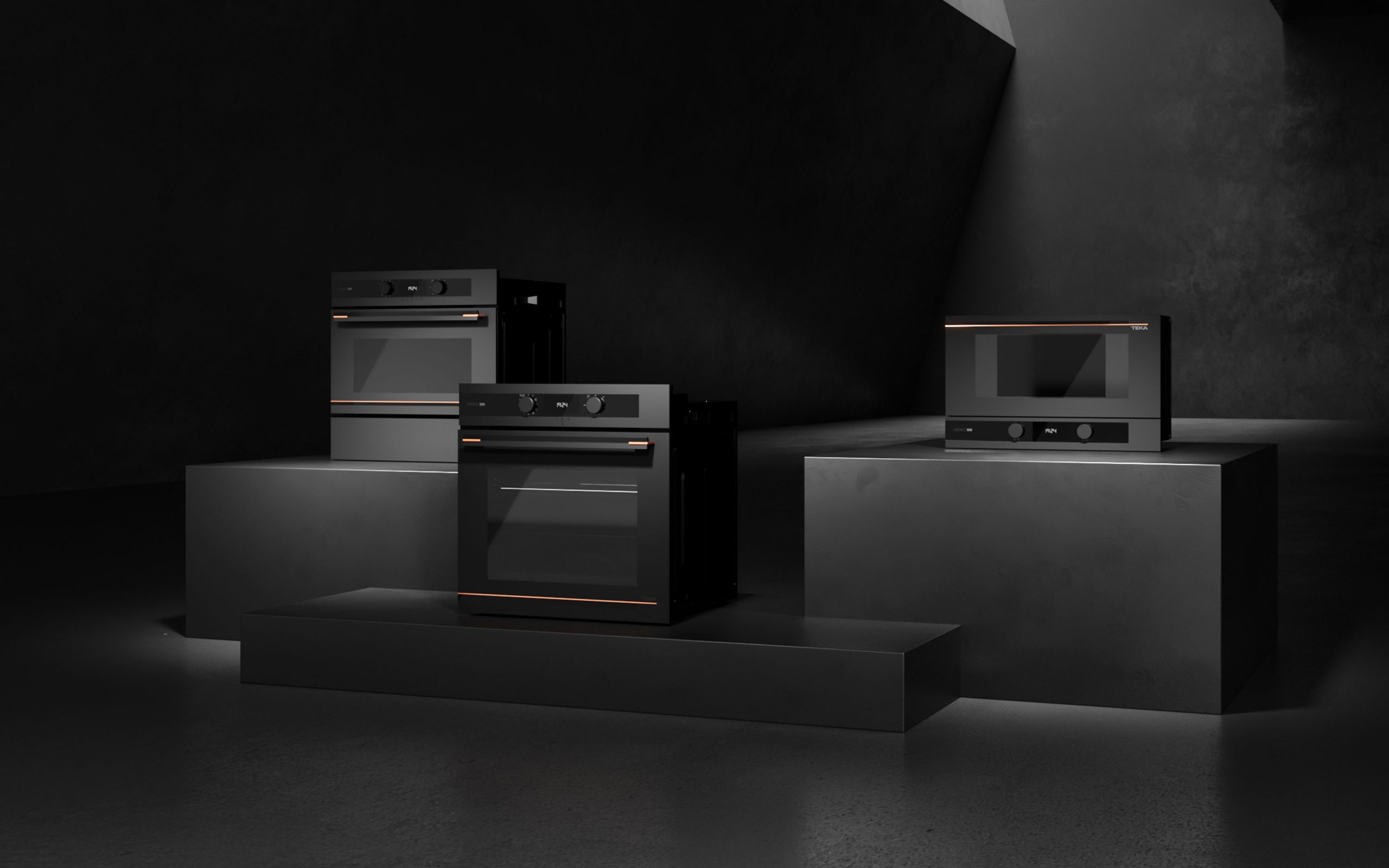 Teka marks a milestone in its development in collaboration with the Italian studio Italdesign Giugiaro, known for having inspired, developed and manufactured the most innovative solutions worldwide. It is a stately design affordable for everyone to turn daily activities in the kitchen into meaningful moments.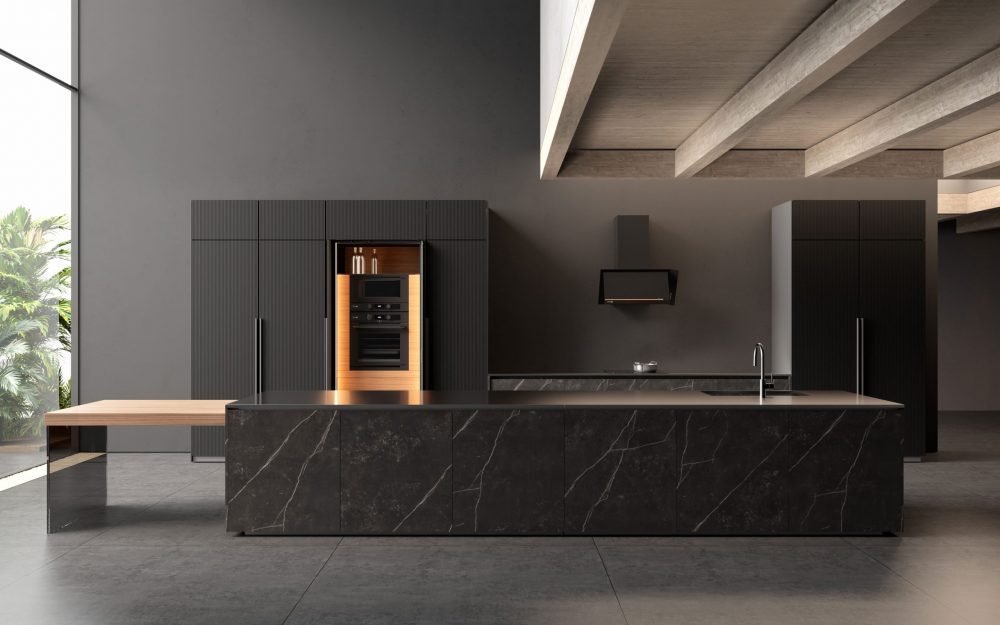 The concept of Infinity Design is to introduce Gas on Glass hobs with self-igniting technology, a latest generation pyrolytic oven, a vertical hood with a FreshAir system that renews air, discarding bothersome odours and conserves the freshness of the atmosphere, a compact oven with SurroundTemp multifunction that guarantees better heat distribution and an integrated microwave with a ceramic base.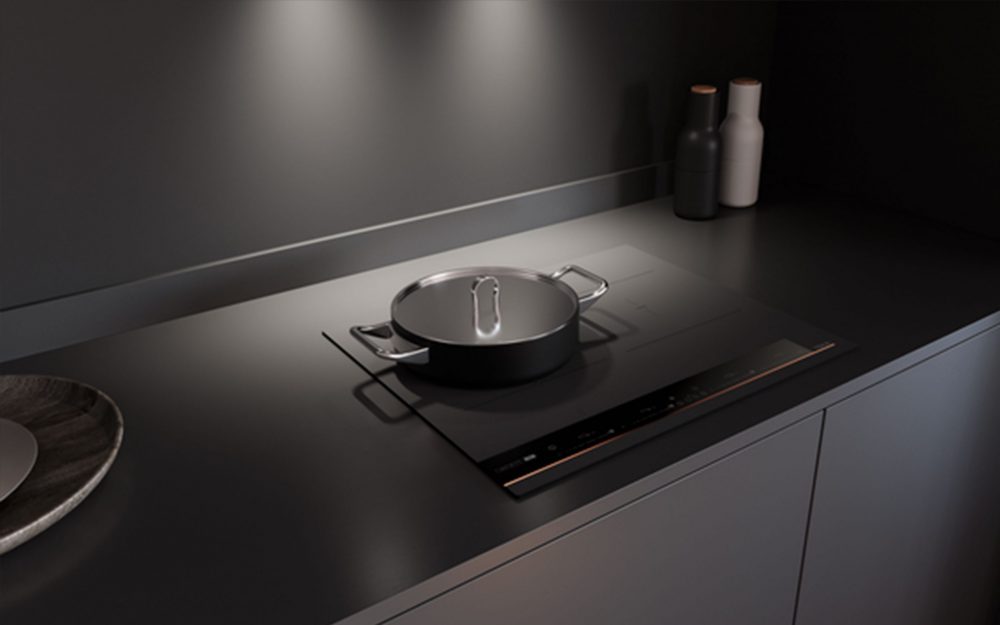 Under the slogan "Where cooking meets art", Infinity Design establishes the base of what design is to Teka, sustained by its four principles of design: minimalist with performance, daring with uniqueness, genuine with attitude, and intuitive with simplicity.
Product Name: Marmo Grande
Product Category: Stone, Tiles & Marble
Marmo Grande is an extra large format porcelain-based surface covering material. They were created with cutting-edge, 100% Italian engineering production, offering natural aesthetics, extra large format, design versatility, and superior physical performance. This product allows for a seamless look with fewer joints due to the material's high physical strength and high resistance to heat, UV, and stain.
The perfect surface covering material offers many advantages and endless possibilities to the design world. Marmo Grande curates porcelain slabs with designs that are not only accepted by the mass market but also unique and niche and up & coming trend-setting designs.
Product Name: OMNE+
Product Category: Interior Software System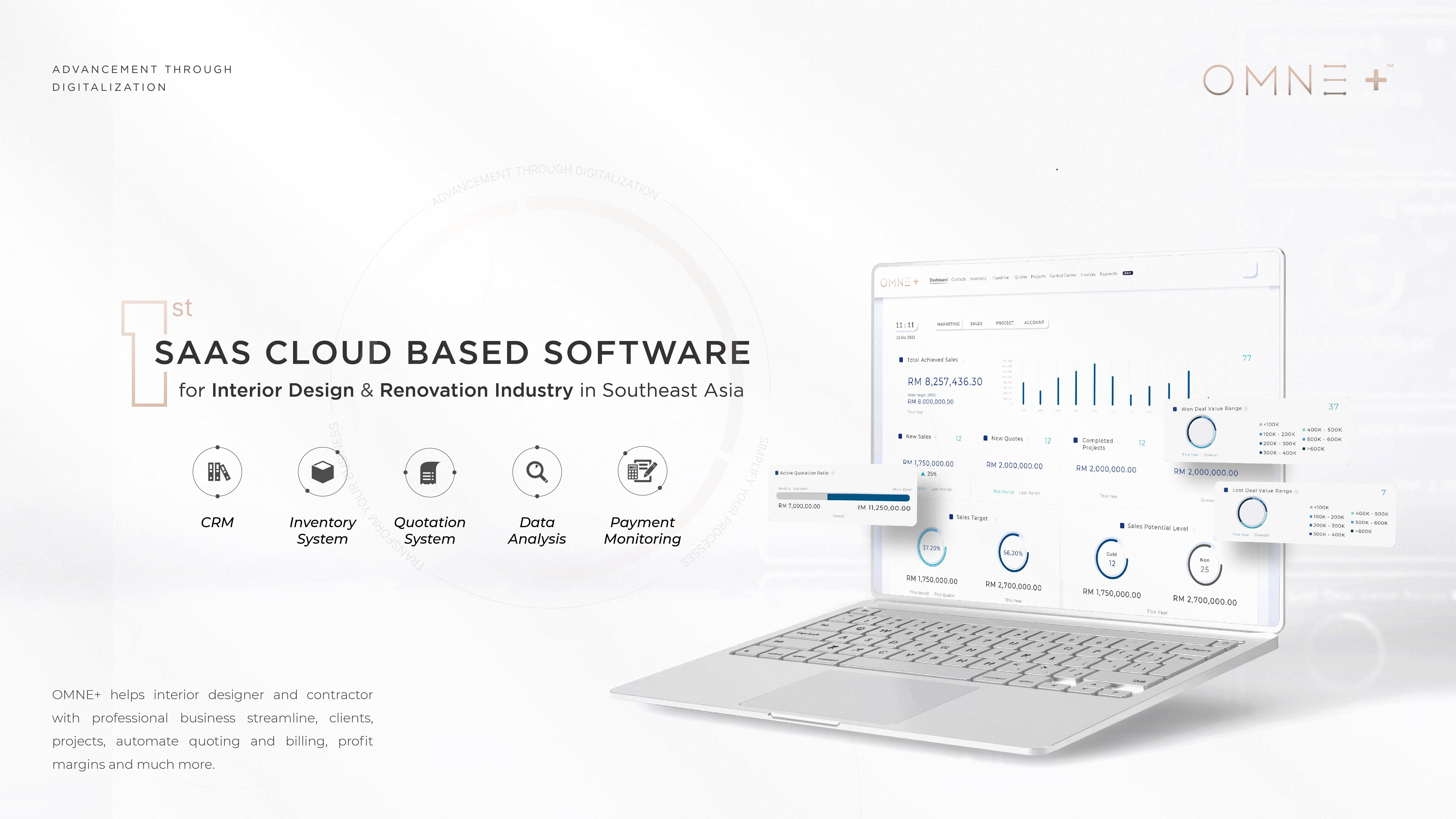 This product is a cloud-based system that will make the interior design and renovation industry better, stronger and more resilient. Redefining simplicity, it solves every operation progress of the industry. This software is a business management system that solves pain points faced by businesses in the whole supply chain of the interior design and renovation industry. OMNE+ can further leverage the data and analytics process to help companies make informed decisions.
Product name: MERIVOBOX
Product Category: Furniture & Furnishing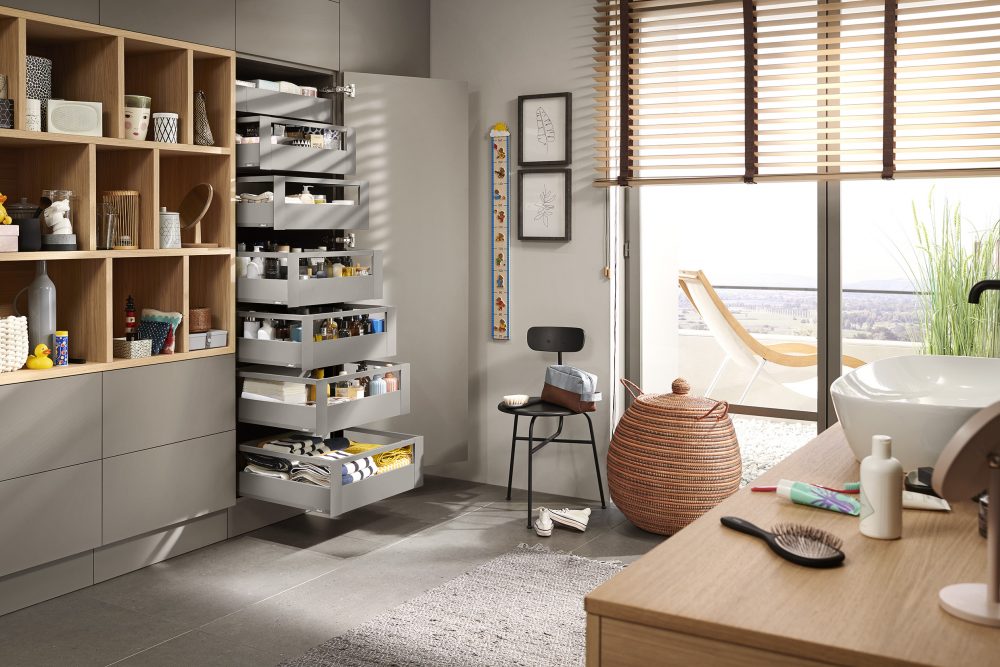 MERIVOBOX brings together four innovations: a platform for simplified manufacturing, a minimalist design for a unique look, a new cabinet profile for enhanced functionality and a well-thought-out assembly concept for easy implementation. There is a wide product range that caters to different design requirements with various unique colours and heights, modern, distinctive drawer side design, high load bearing capacity and good vertical stability, motion with synchronised smooth feather-light glide, and easy and quick assembly methods.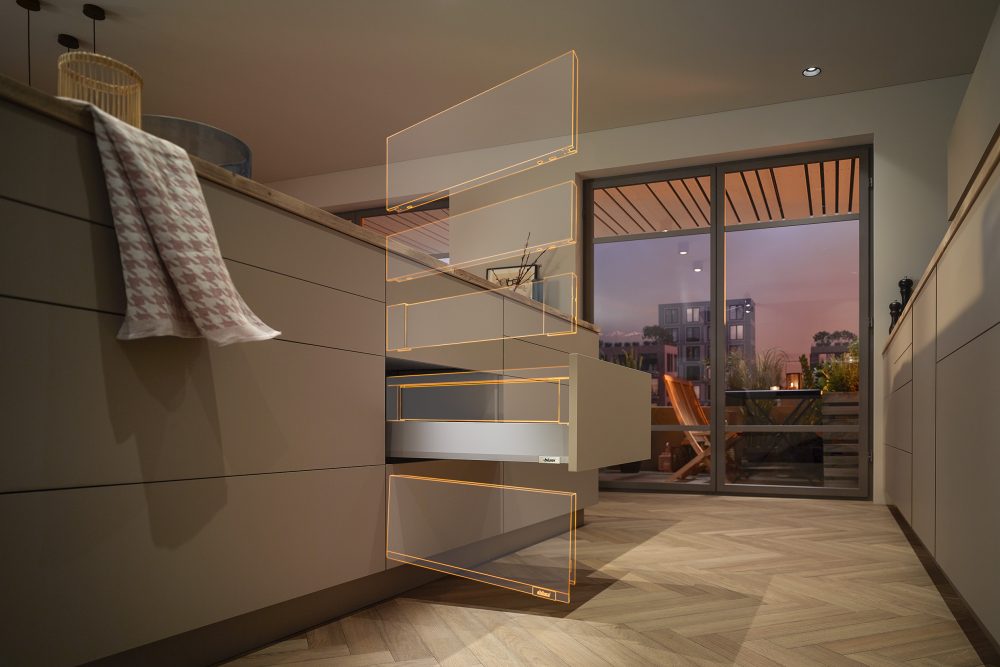 MERIVOBOX is based on a platform concept to create a broad range of drawers and pull-outs with just a few components – with the same easy assembly process. This simplifies production processes and increases efficiency.MERIVOBOX, a box system that proves its worth in the kitchen, is also ideally suited to other living areas. The top-quality look of MERIVOBOX blends seamlessly into any home.
Product Name: Heart of General Sherman Tree
Product Category: Floor and wall finishes
Unicraft surface solution is a provider of stunning antique floor and wall finishes. It's all handcrafted by their very own artist for over 200 hours. Over 200 hours of craftsmanship are applied to this Bespoke Collection – Heart of General Sherman Tree inspired only by Earth.
These products are a great investment to bring added value to your home in terms of interiors and usage to convert it into a highly convenient and tech-savvy space. For further details on Atap.co and Atap Design Awards, click here!